If you're on the hunt for the perfect shade plant, then Hosta 'Halcyon' is for you! Also known as plantain lilies, this lush perennial produces stunning foliage in various colours, including blue-greys, greens and golden yellows. While Hostas are deciduous and do die over winter, they burst to life with new foliage in spring. In summer, they also produce attractive spikes of nodding, purple, tubular flowers.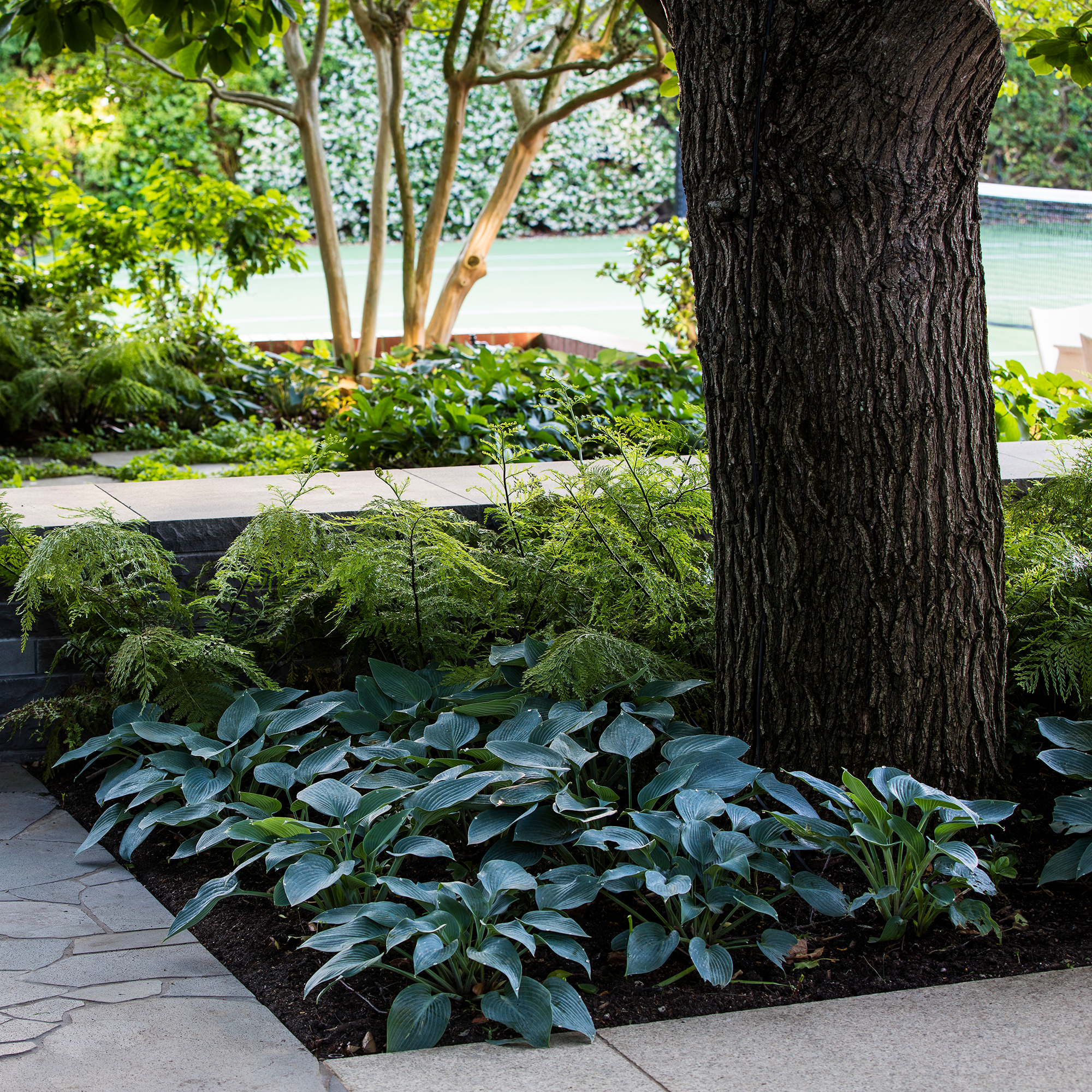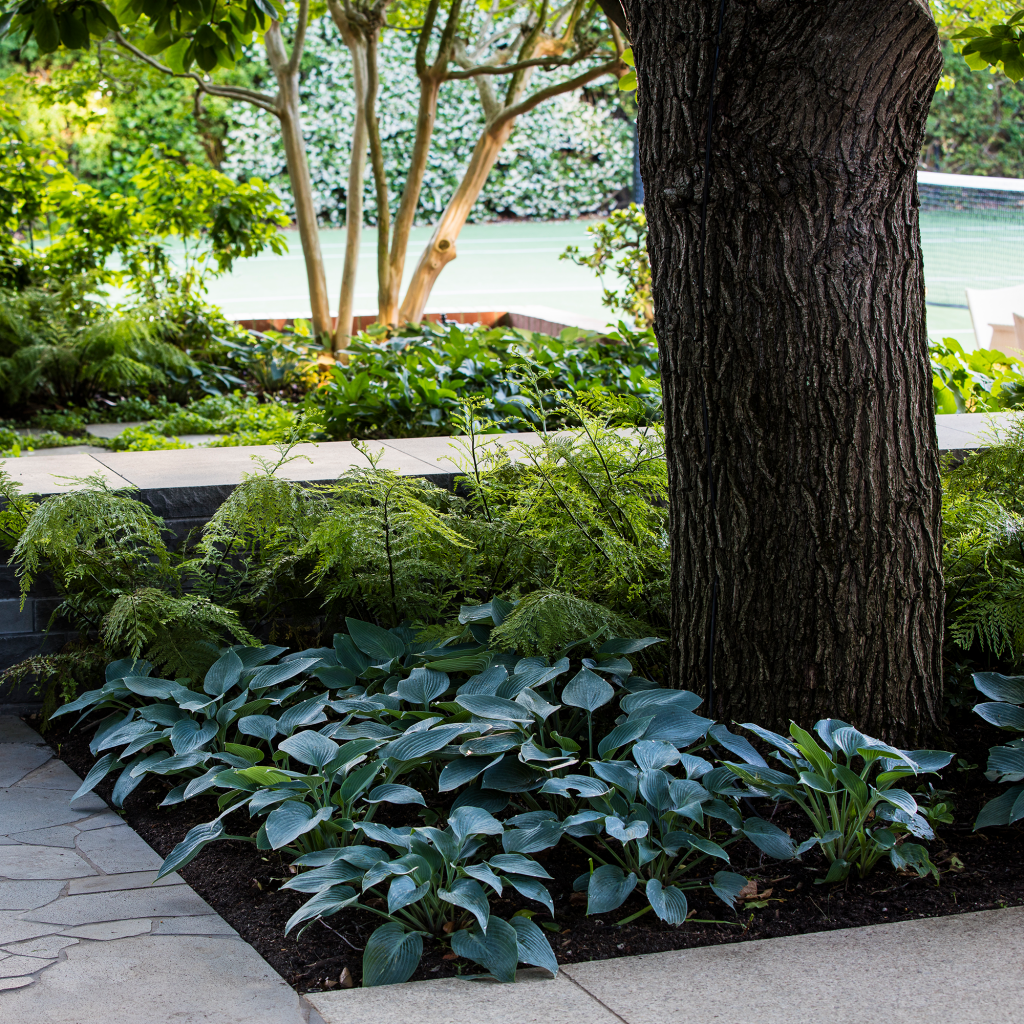 Planting
Hostas prefer a part-shade to a full-shade spot, preferably sheltered and protected from the elements. A well-drained and slightly acidic soil is best, and watering, especially throughout summer, is advised as Hostas are particularly thirsty plants. Once established, you can expect your Hosta to grow to 60cm tall and 50cm wide. Hostas are ideal for creating clumps of lush foliage underneath trees, shrubs, near pools, or pots and containers. We used Hostas in one of our Camberwell projects in this incredible shaded woodland garden.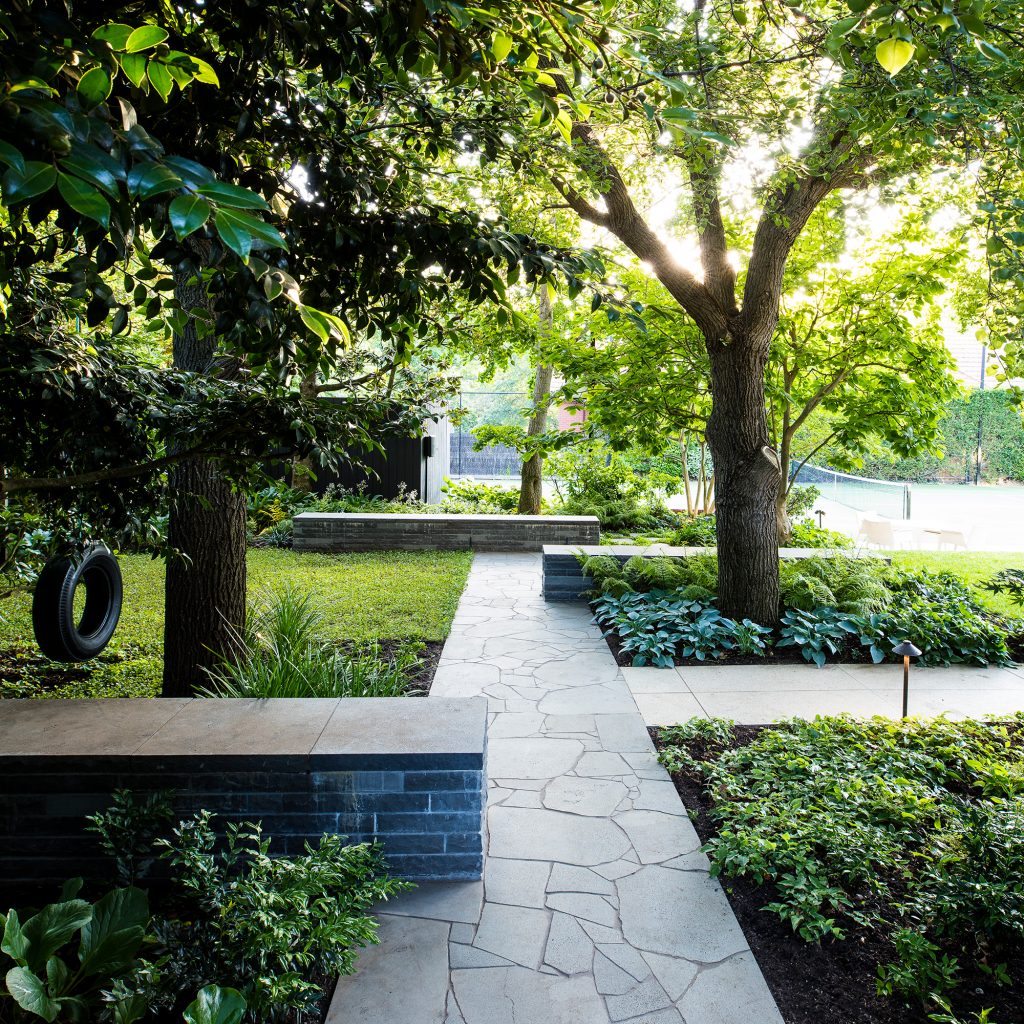 Care and Maintenance
Hostas do require a little TLC, but we promise they are worth the maintenance.
It's imperative to ensure that soil remains moist at all times. Planting Hostas underneath large canopies of trees can sometimes deprive them of the rain, so watering is essential here.
In spring, we recommend applying an organic fertiliser to promote new growth. If you find that your Hostas have attracted some snails and slugs – snail bait will help to prevent damage. Ensure that you remove damaged yellowing leaves as they appear to keep your Hosta healthy.
Lastly, Hostas can be frost sensitive, so keep this in mind when planting if your home experiences a high frost volume.