Heliotropium arborescens 'Lord Roberts', also known as Heliotrope or Cherry Pie, is an evergreen shrub with dark green, wrinkled-leaved foliage. The shrub has a spreading growth habit and produces tightly clustered heads of vanilla-fragrant flowers in purple and blue tones. Flowers bloom in November and continue to do so well into autumn. The 'Lord Roberts' variety has purple-tinted leaves and deep light violet/ blue flowers.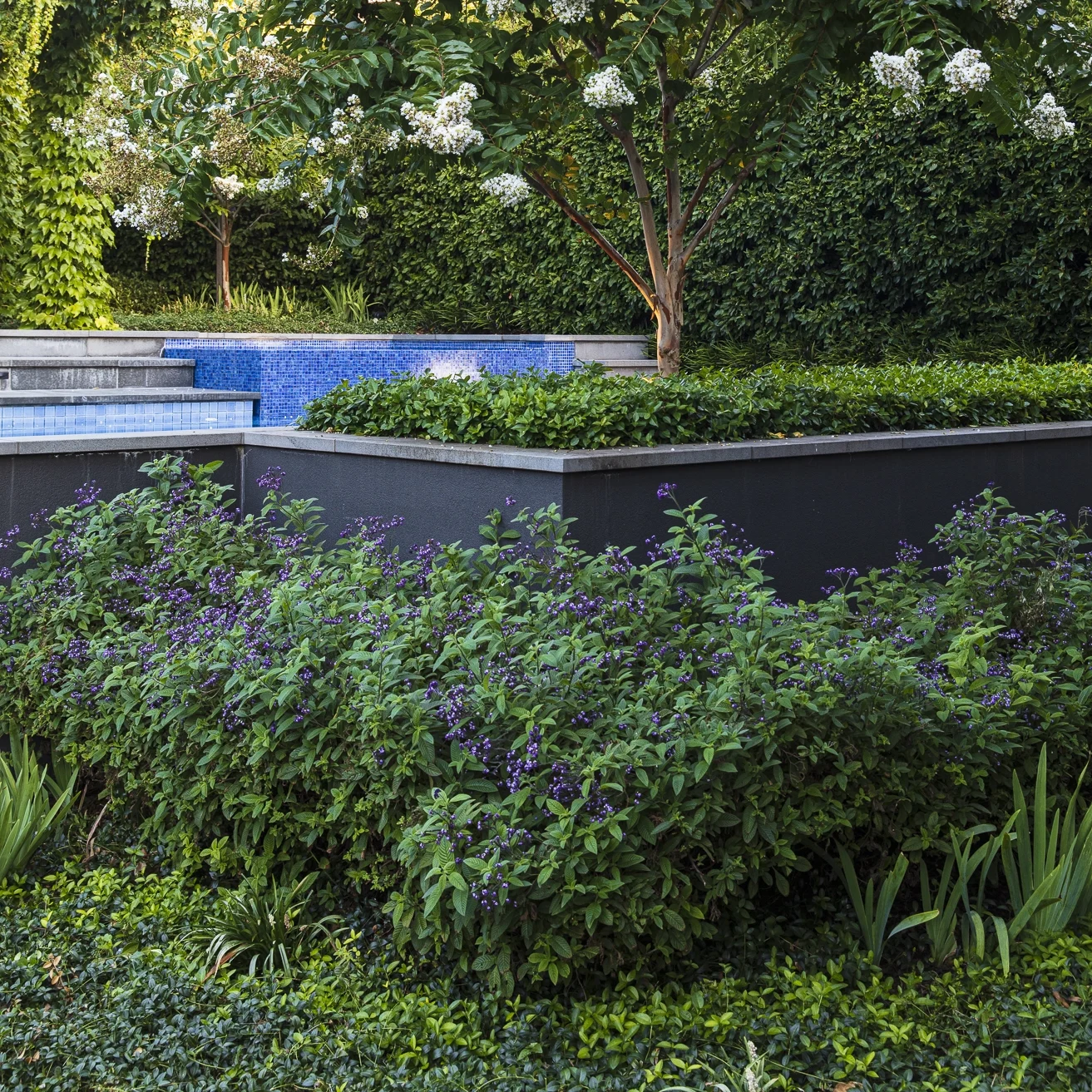 Landscape uses
Heliotropes are excellent when used in a garden bed as a border or for a raised groundcover. They are also great for a trailing plant to hang over low walls. We used Heliotropium arborescens 'Lord Roberts' in our Canterbury Vine project to disguise a pool wall and add height to a lush, evergreen garden bed. They are also wonderful for attracting wildlife like butterflies.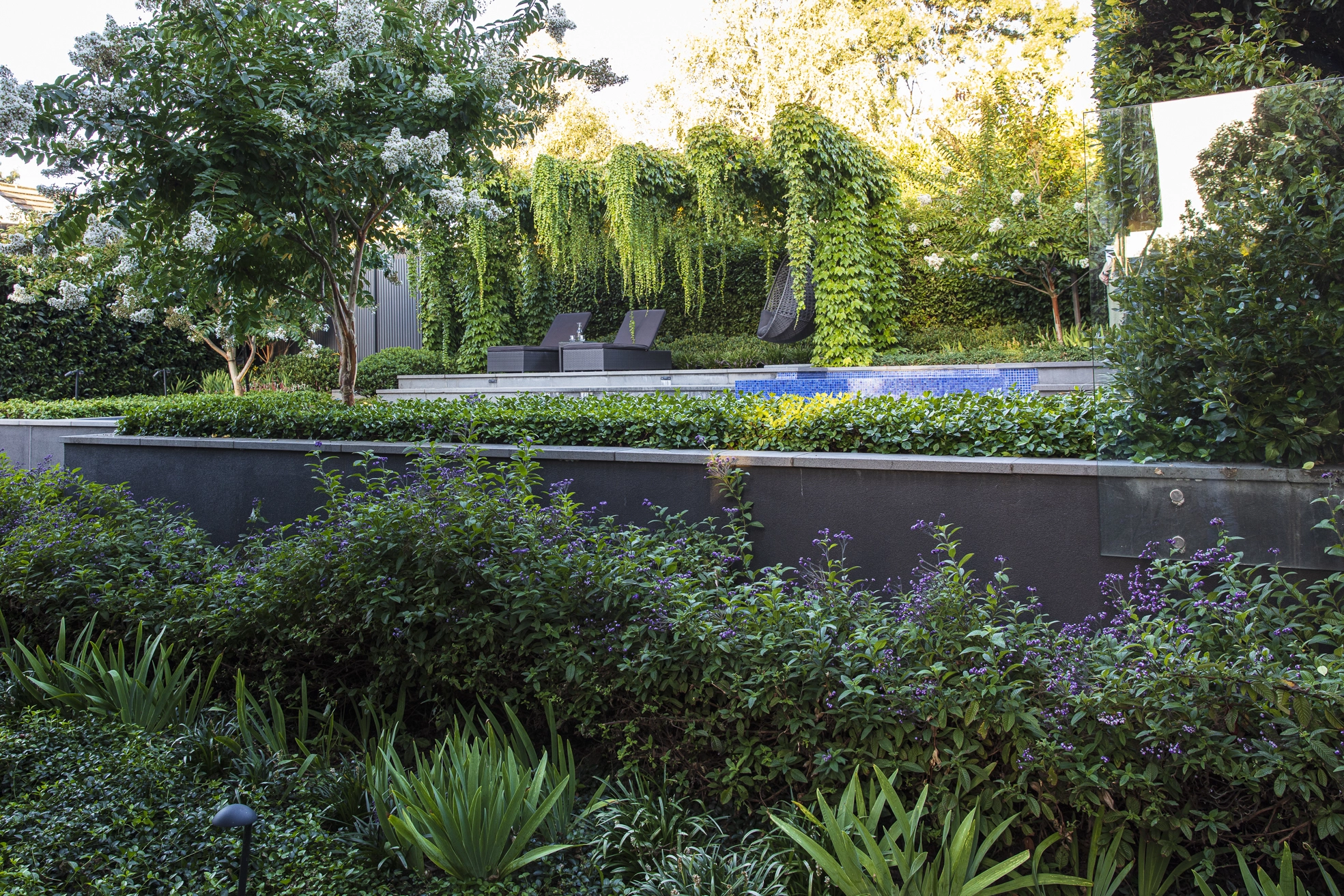 How to plant
Plant Heliotropium arborescens in full sun to part shade and reasonably fertile soil that is well-drained. You can expect Heliotropes to grow to approx. 1m tall and 50 cm wide. Space your pots accordingly to accommodate for this growth.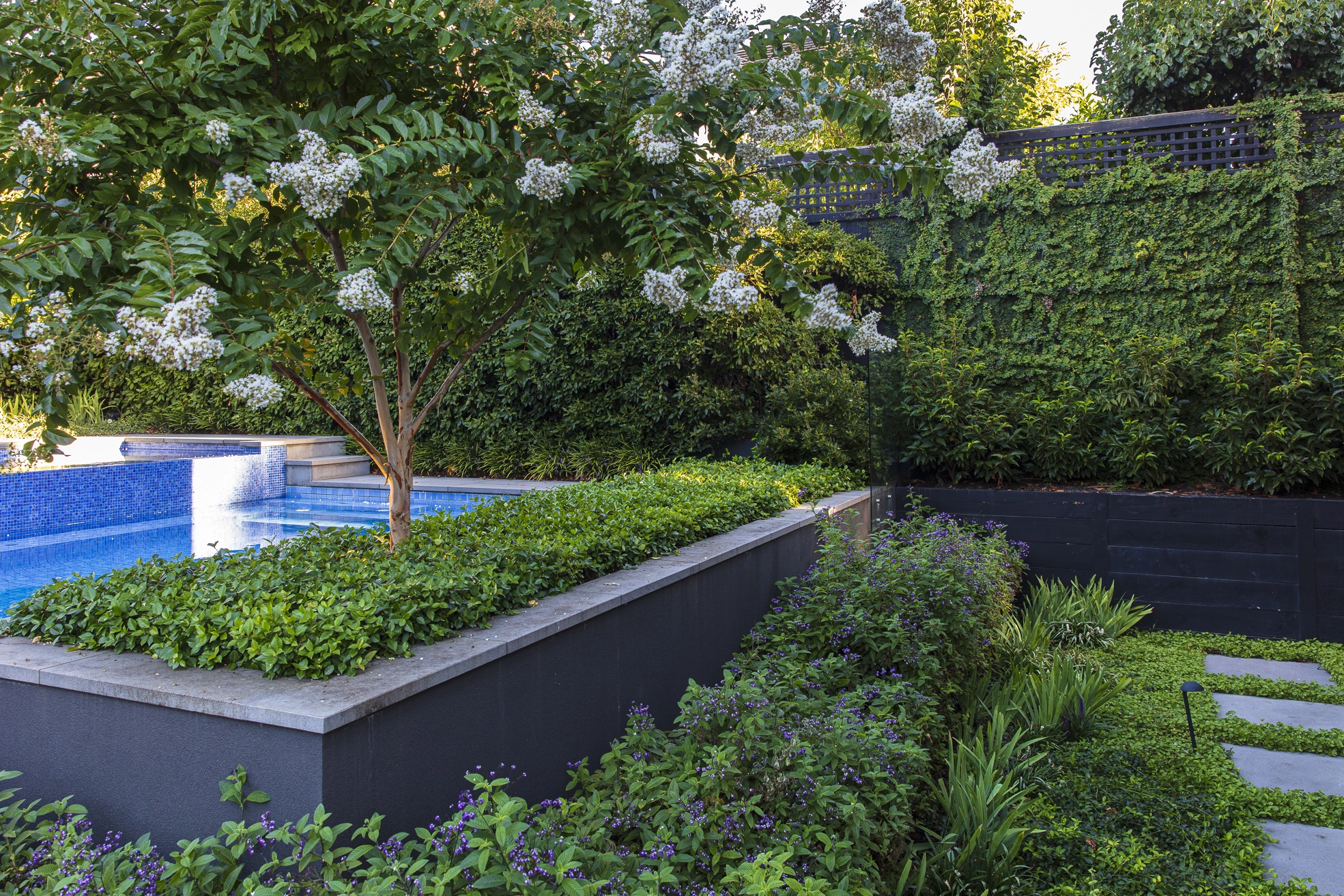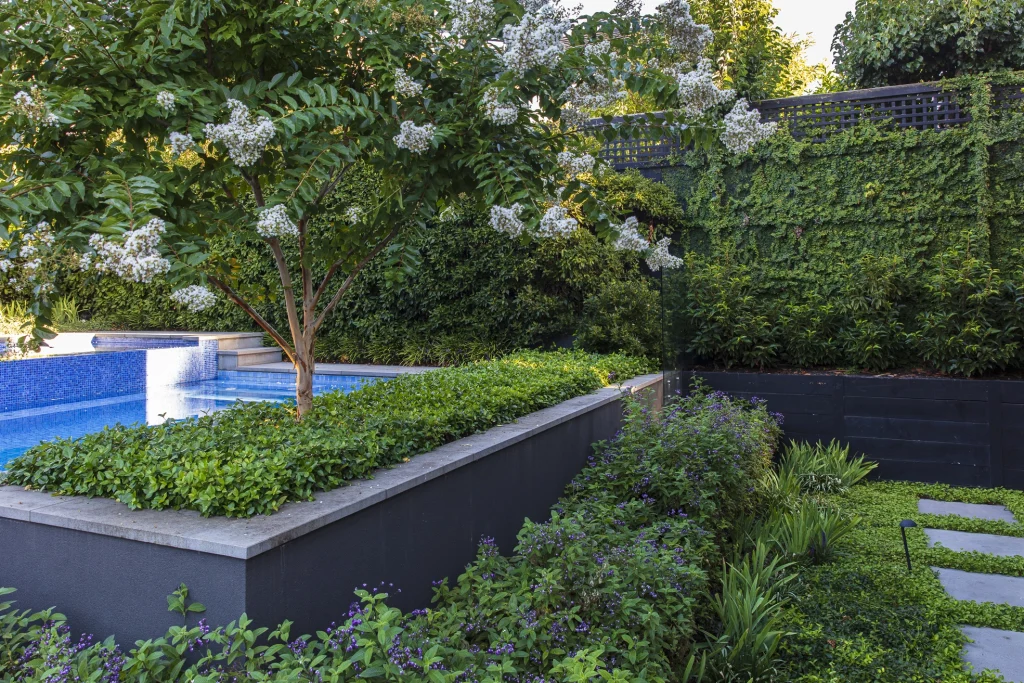 Care and maintenance
The perfect plant for the low-maintenance gardener – mulch or underplant to help maintain moisture and trim back as necessary to keep tidy. Pruning will help to encourage further blooms of flowers. Please note that components of these plants are poisonous, so if you have a pet that is inclined to chew plants – best to avoid this one in your garden.