With father's day right around the corner we asked our construction and maintenance managers for the inside scoop on what they'd recommend for garden loving dads. Regardless of your intended recipient – dad, husband, grandfather, we think this list will comfortably get you across the gift line come September 6th and put a smile on everyone's face!
One-Hand Pruning Shears – Felco 2
Paul, our maintenance manager's absolute favourite gardening tool! These Swiss made shears are easy to use, comfortable and light with sturdy handles made of forged aluminium. Ergonomic hand protection is provided by the cushion-shock absorber and non-slip coating. These industry standard secateurs are an absolute essential for the once a year gardener through to the consummate professional.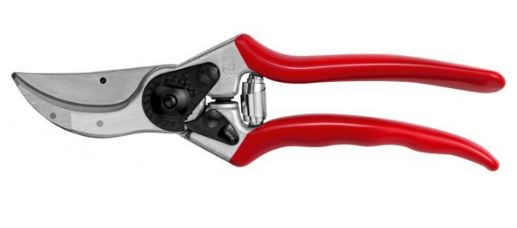 To find out more about the Felco Pruning Shears, click here
Battery hedge trimmer – Stihl
A hedge trimmer is a staple power tool in our garden maintenance vans. It's a much loved favourite of our crew on the ground – a tool that Paul knows his team would prefer not to do without.
We've found a compact battery powered hedge trimmer that is incredibly user friendly. It's light weight, manoeuvrable, quiet (no ear protection needed), virtually vibration free and it's unbelievably good at trimming hedges. The innovative droplet-shaped blade is designed in such a way that it's able to hold twigs more effectively as it cuts. For residential use we recommend battery powered over corded models for their functionality and ease of use.



To find out more about this fab hedge trimmer, click here
Post Hole Shovel – Fiskars
This piece of kit is loved by our construction manager Steve, who has seen a shovel or two in his years on the tools. The Ergonomic Post Hole Shovel by Fiskars is designed to mitigate the stressful impact of regular use, with a long lightweight handle for extra leverage. The clever 40 degree angle on the handle minimises strain on back and shoulders. Tough enough to survive the most rugged job, this A-grade quality shovel is ideal for digging post holes and clearing deep, narrow holes and pits. A great option for dad's who aren't aware that shovels have come a long way since the 80's…



To find out more about the Post Hole Shovel, click here
PowerBox Radio
An outdoor radio is an essential that Steve's construction team really enjoy onsite and a great gift idea they'd recommend for any dad, (especially those who excel at multitasking- working in the garden whilst listening to the footy!) This portable PowerBox Radio by Bosch is a handy media player and charger in one.
One of the most advanced on the market, its 4 speakers deliver 360 degrees of sound plus subwoofer. With 20 FM and 10 AM pre-set stations, integrated battery charger, two standard sockets for connecting other mains-powered tools and thanks to a spring-mounted aluminium frame, the capacity to function fully even after a two metre drop onto concrete. It's a definite contender.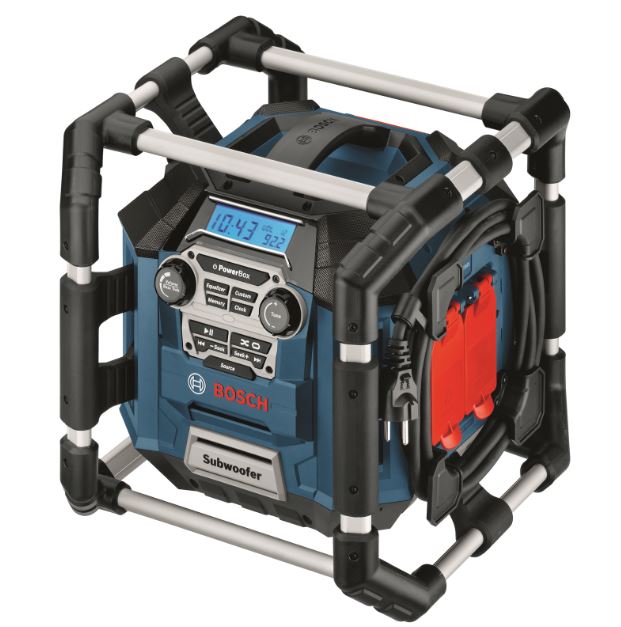 To find out more about the PowerBox Radio, click here
Boot Pull
And finally, a treasure that we're sure will tug at their hearts (or should we say, tug at their boots!) – the Boot Pull is a handy little mud room addition in assisting with the removal of all types of boots. An everyday use item on the farm and for dad's who don on work boots on a daily basis, regardless of how often boots are worn, we're pretty confident that the recipient of this gift will wonder how they ever managed without it!
Lovingly handmade in Sydney using Tasmanian hardwood to stand the test of time, these gems can be customised with a surname, property or street name branded across to create a unique heirloom piece.
Designed and crafted with expert hands and care by The Inspired Paddock, the Boot Pull is available by clicking here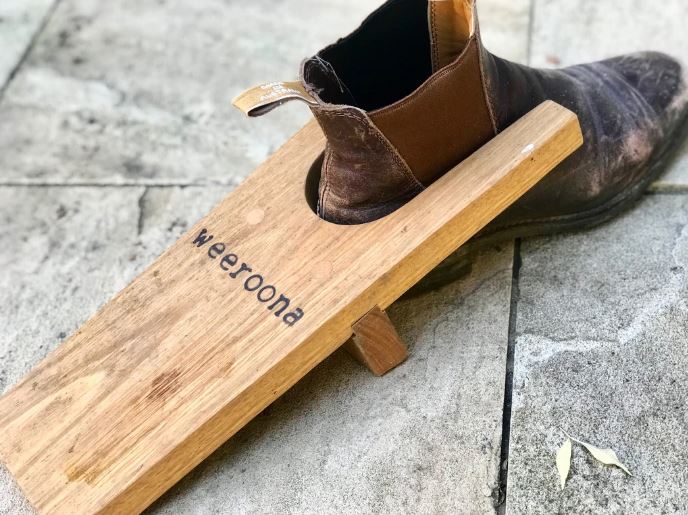 Wishing all dads a wonderful father's day on Sunday September 6th!