If you've always been interested in beekeeping but are unsure of where and how to start, look no further than Flow! Beekeeping is a passion of ours, so we were very excited to partner with Flow and will install our own Flow Hive 2+ at our office in Canterbury in the coming weeks.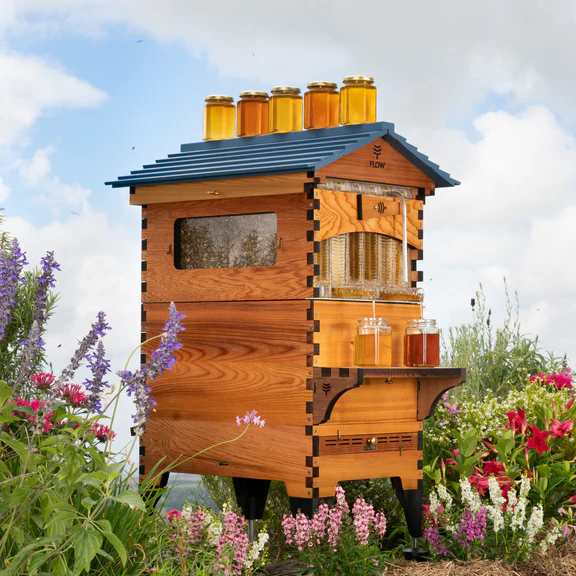 Flow has reinvented how you extract honey from bee hives, making it easier than ever for anyone to commence their beekeeping journey. While the brood box is the same as traditional bee hives, the difference is in their world-first Flow Frames. The bees build their comb on an artificial foundation made of BPA and BPS-free plastic manufactured locally in Australia. Since the cells are almost complete, all the bees need to do is fill the honey cells and cap them off.
A key is inserted into the frames that split the honey cells, which commences the harvesting process. With the help of gravity, the honey flows into the trough, through the tube and into a jar. Due to its innovative design, the bees can move into small gaps in the frame when the harvesting mechanism is activated, ensuring they don't get hurt during the process.
The below graphic explains how the process works in detail: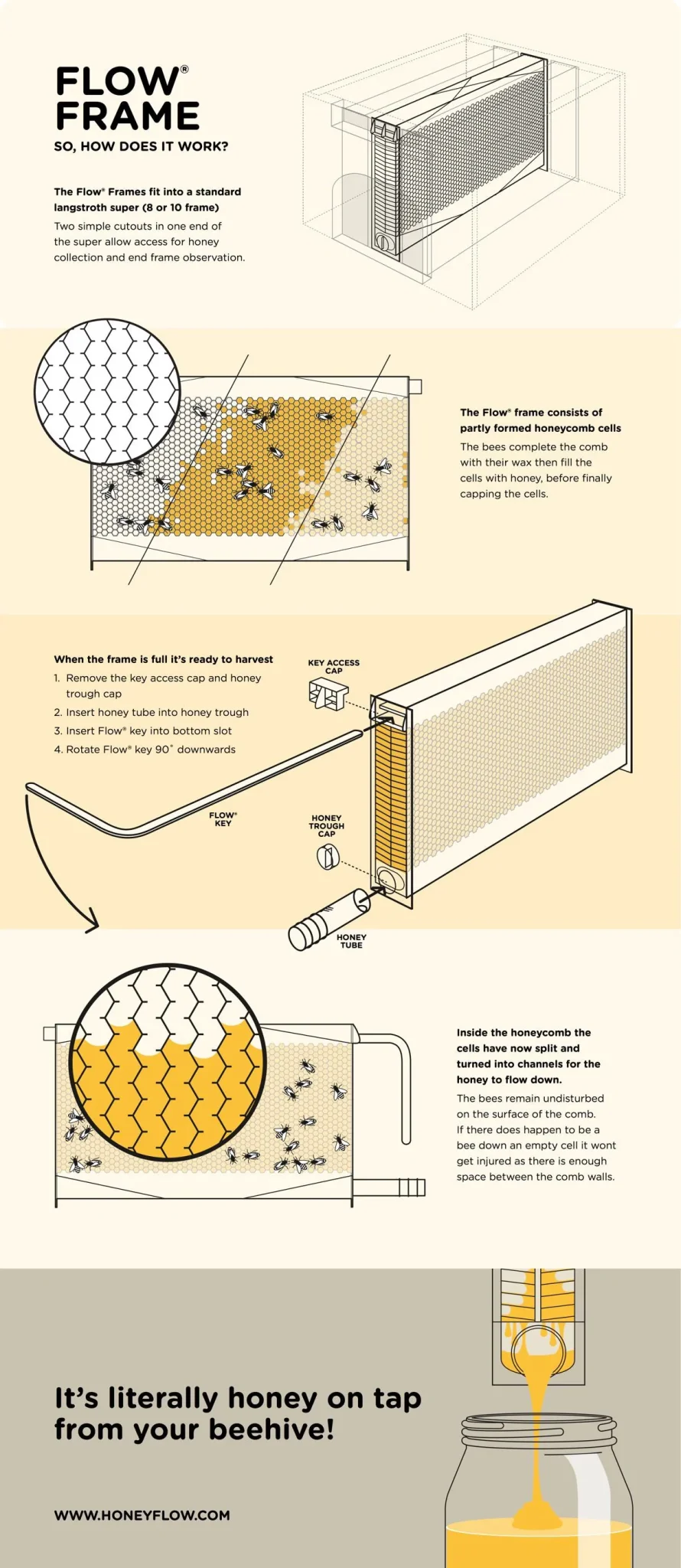 The hive is delivered as a flat pack and can be constructed easily at home. No construction experience is required! Flow has also developed an online beekeeping course that will educate you on everything you need to know to become a beekeeper at home.
We will also be creating monthly blog posts about beekeeping at home to assist you with your journey, so make sure you keep your eyes peeled on our socials and are subscribed to our Garden Notebook to stay in the loop!