Echinops bannaticus 'Taplow Blue', also known as Globe Thistle, produces perfectly rounded, powdery-blue flower heads. The flower sits atop leafy evergreen stems, making it the perfect addition to make your garden pop!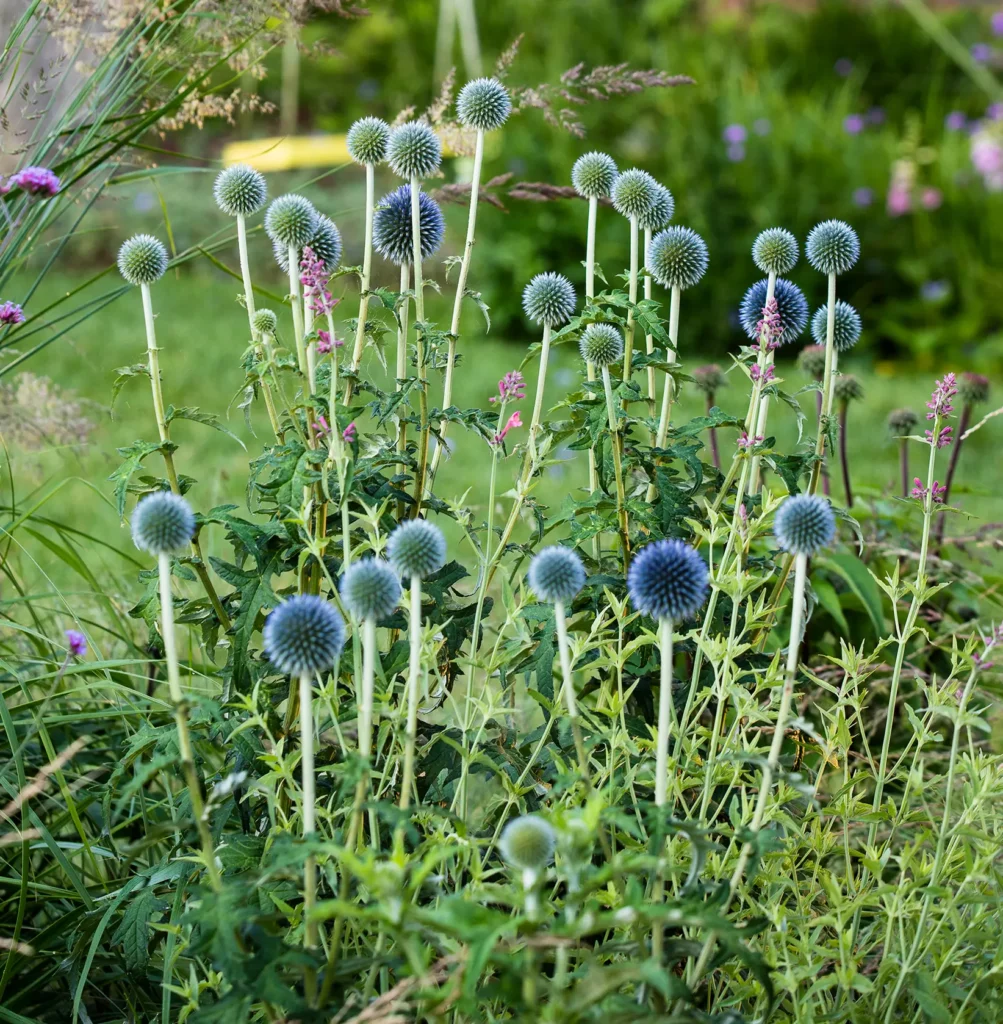 Landscape uses
Echinops bannaticus 'Taplow Blue' is a lovely addition to garden beds and borders and suits cottage, gravel/ rock and prairie and meadow style gardens. They are also great for attracting butterflies and bees and are perfect when used in dried flower arrangements. We used Echinops in a garden bed packed with perennials at our Camberwell project. Accompanying plants included Agastache 'Sweet Lilli' and Verbena bonariensis.
How to plant
Echinops thrive best in full sun but will tolerate partial shade. They're suitable for poor, dry to medium moisture, well-drained soils. You can expect these perennials to grow to approx—150 cm high and 90cm wide. When planting, we recommend spacing pots approx. 60cm – 90cm apart.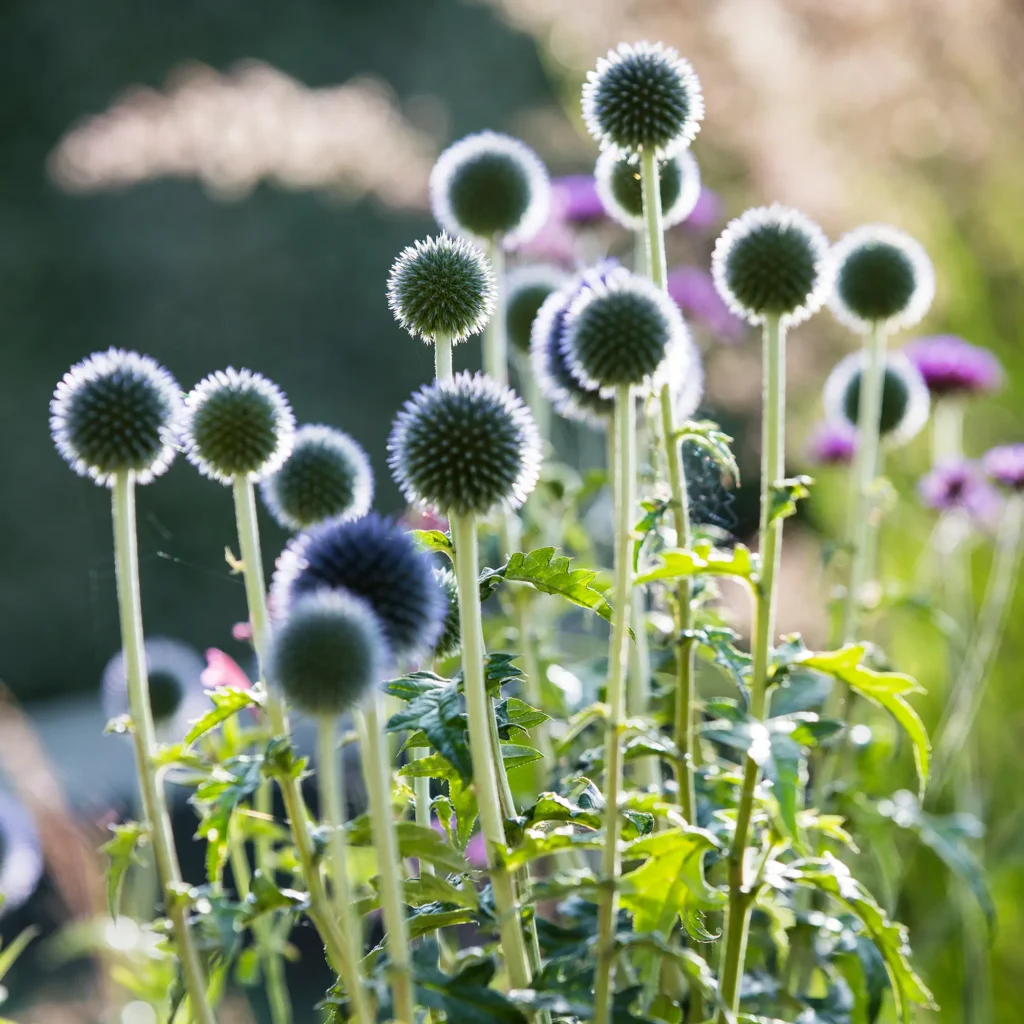 Care and maintenance
Echinops are extremely low-maintenance. They are resilient to most pests and diseases and instead attract bees and butterflies. If you'd like another bloom in Autumn, cut it back to the ground in summer when the first flowers have finished blooming. It's drought-tolerant and can survive in hot and humid summers once established.