With the end of 2018 drawing near, it's the perfect time for reflection.
First and foremost, we'd like to take this opportunity to thank our incredible clients for their continued trust and support and to thank our dedicated and talented staff for their ongoing commitment and passion.
We've had another wonderful year here at Ian Barker Gardens, having had the pleasure of working on a range of interesting and diverse landscape garden projects as well as constructing the work of other talented garden designers.
However for us, our Deepdene project was a particular stand out and certainly worthy of a special mention.
Not only are our clients absolute garden lovers, who enthusiastically embraced the entire process, their historical one acre property was built back in the 1860's, and is listed on the National Trust. Our design and construction brief was to preserve and restore as much of the original garden charm as possible, whilst dedicating areas to entertain and relax.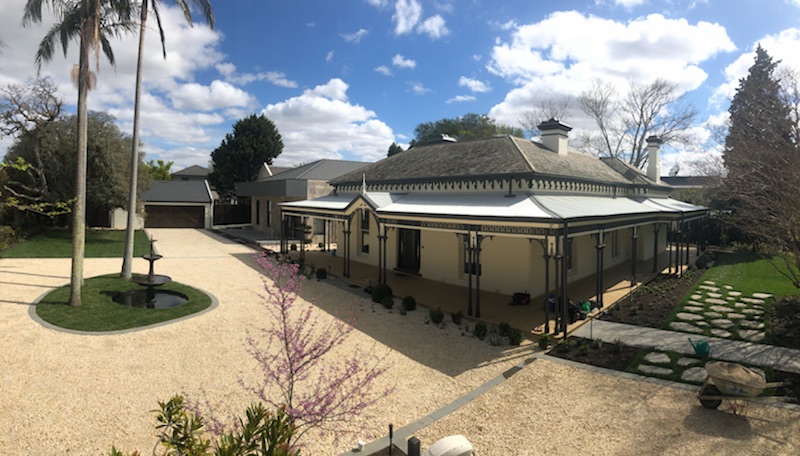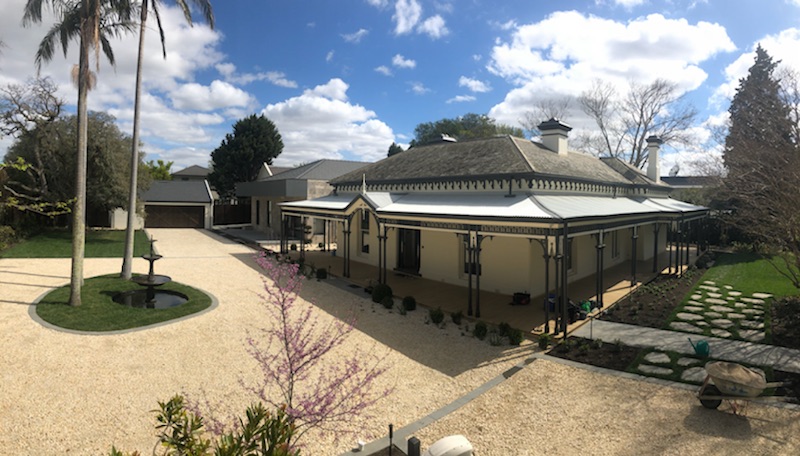 In the front garden, our plan was to add a modern twist to old world style – paying homage to original garden designer, believed to be William Guilfoyle, creator of the Royal Botanic Gardens in Melbourne. We designed and constructed a large sweeping lawn edged with garden beds of mixed perennials and grasses, all offset by original established Pin Oaks.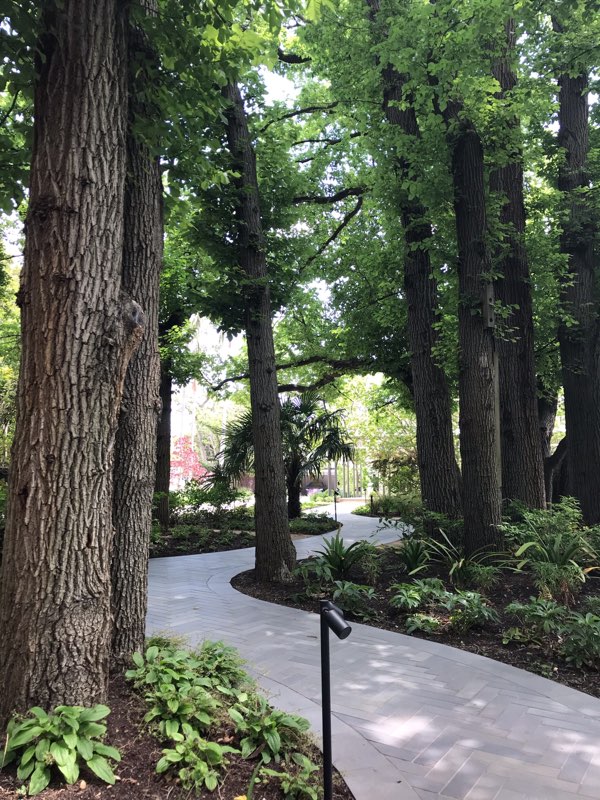 Preserving the nationally registered 135+ year old Cork Oak, Quercus suber, was an absolute must for us – going to the lengths of x-raying the ground before excavation to ensure we had a clear plan of its root system. In an effort to preserve as much of the property's original charm as possible, we also restored the original rose arbours and existing sculptures back to their former glory.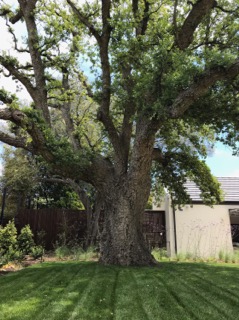 Outdoor entertaining was the goal for the rear garden. We used a very similar planting theory to the front garden by interpreting traditional old world style in a more contemporary manner, to allow a seamless flow from the old to the new. The garden is layered with an evergreen hedge of Prunus lusitanica providing a backdrop to the elegant  pleached Hornbeams, Carpinus betulus.  An array of perennials in balanced tones of purple, blue, pink and red make up the foreground.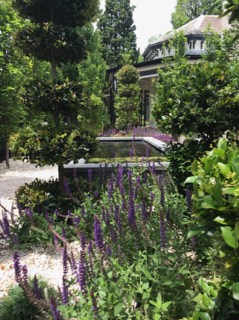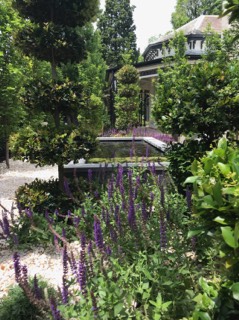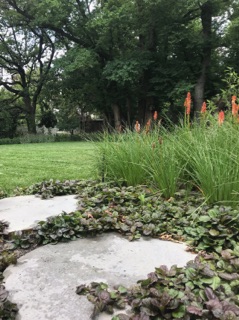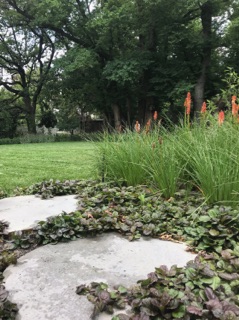 The talking point of this area is a 13 metre long bench seat clad in bluestone herringbone tiles, with mitred edges. A tranquil pond surrounded by statuesque topiary was introduced to add to an overall feel of calmness and relaxation.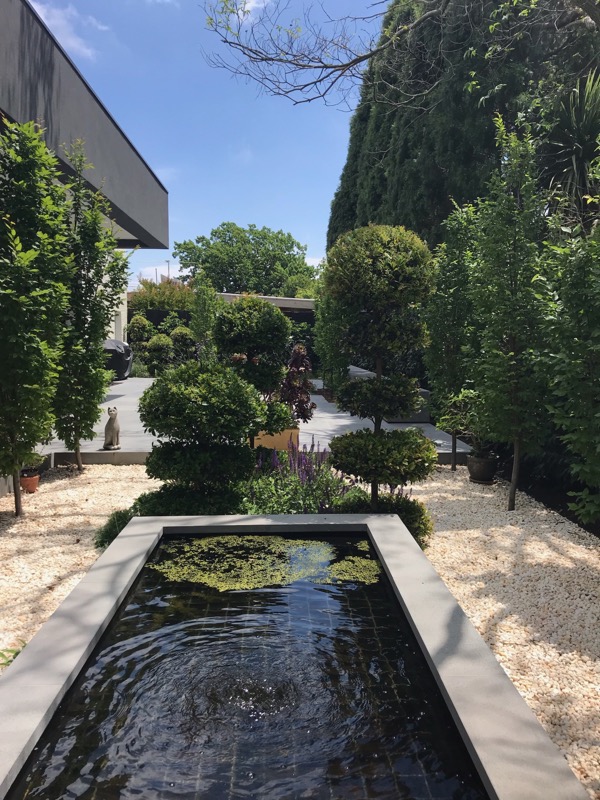 Recently completed after 2 years in the making, our wonderful clients wasted no time at all, taking immediate advantage of their new landscape by hosting a family wedding on the main lawn. Professional photographs of this garden are about to be taken and we look forward to sharing these soon afterwards. As is the case with all our gardens, they get better with age. This will certainly be one that we will continue to share over the years to come.
We truly are so blessed to work on such amazing projects and again a heartfelt thank you to our clients – we never underestimate the trust shown to us by our clients, nor do we underestimate that none of our gardens would be possible without our staff working together as a team. We are truly grateful.
From all at Ian Barker Gardens, we would like to wish you and your loved ones a very Merry Christmas and a happy and healthy 2019.