Awarded 'Best New Product' at the 2011 Australian Business Awards, Daphne 'Eternal Fragrance' is a must have plant. Backed by thirty years of research and development 'Eternal Fragrance' is the creation of renowned plant breeder, Robin White.
Overcoming the traditional hurdles associated with growing Daphne's, this variety stands above all others with its ability to perform in full sun as well as part shade. With exquisite sweetly fragrant flowers on deep green foliage, 'Eternal Fragrance' offers repeat flowing throughout the year. First flush is in late winter, then in early summer and again in autumn.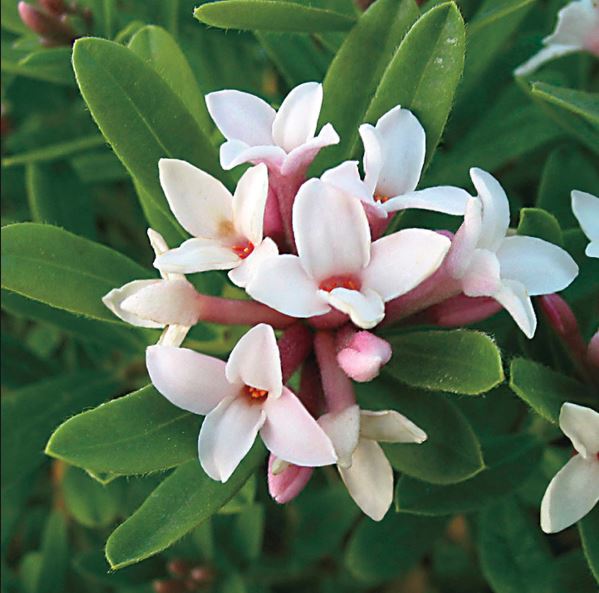 A truly outstanding garden and pot performer, 'Eternal Fragrance' is stunning as a low, perfumed informal hedge or border, or under-planted beneath open tree canopies. It's also ideal for small garden designs, patios and courtyards.
Growing to 60cm in height by 90cm wide, 'Eternal Fragrance' requires a well-drained position in the garden and once established requires only occasional deep watering during periods of extended heat.
This plant was a perfect choice for our Glen Iris landscape design – low maintenance, hardy, with beauty and fragrance. It definitely gets a big tick from us.