Laying the turf is always one of the final tasks to accomplish when you're building a show garden. Yesterday afternoon our talented team began to roll out out fantastic RTF Tall Fescue grass, supplied by the wonderful team at StrathAyr.
Having the turf down will make a huge difference to the overall look of the garden..it is starting to look complete!
We'd like to pay our sincere thanks to the team at StrathAyr for all their support.
Click the logo below to visit their website: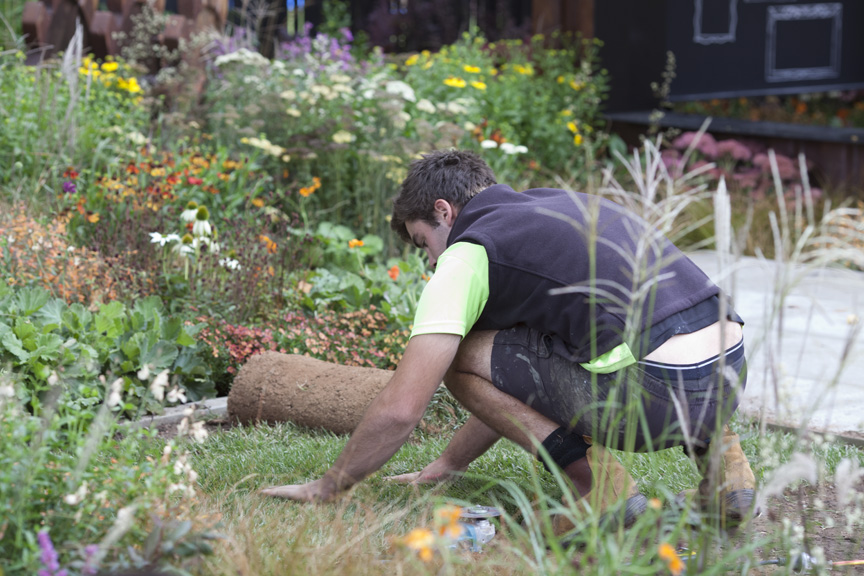 See below for construction progress from yesterday afternoon.