Time is flying! The Melbourne International Flower & Garden Show is only 4 days away and the Carlton Gardens are abuzz with energy and excitement as all the show gardens continue to take shape. The progress of our garden is coming along nicely thanks to all our hardworking team and our proud supporters.
Today we would like to pay special thanks to Speakercraft and to Alan Anderson from Anderson's Audio. To add some atmosphere and liveliness to our display this year, we will have music playing in the background, just like you would hear in any other cafe. We believe this will bring a real authenticity to the garden and will help us fully realize our design brief by letting visitors experience the garden the way it was intended.
To make this happen, we enlisted the help of Anderson's Audio to install some Speakercraft outdoor speakers in the garden. They will be hidden amongst the planting and will provide a lovely ambiance.
Thanks Speakercraft and Anderson's Audio!
Click the logo below to visit the speakercraft website. You can also visit the Avation website, who have supplied our speakers for the show.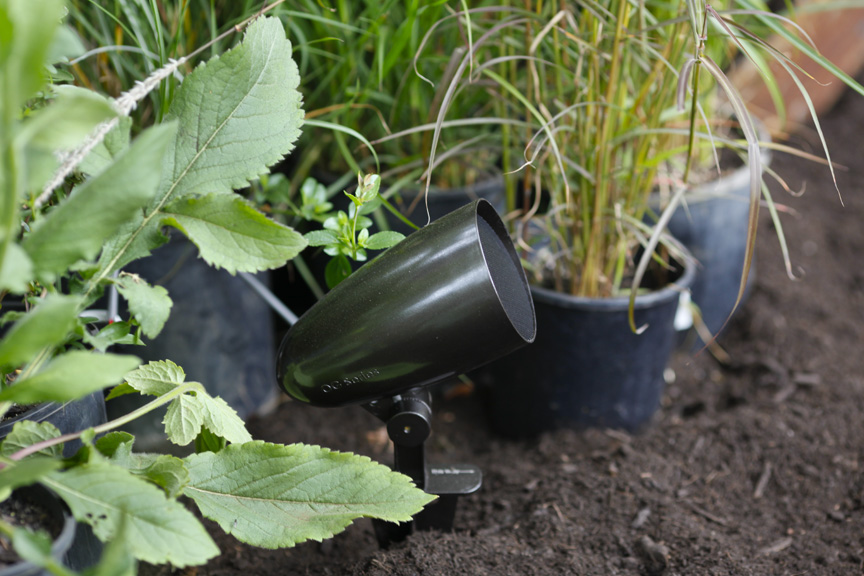 Have a look at the latest progress photos below. The paving is down, pond has been tiled, soil is in and more of the plants have been placed! Stay tuned for more progress in tomorrow's post….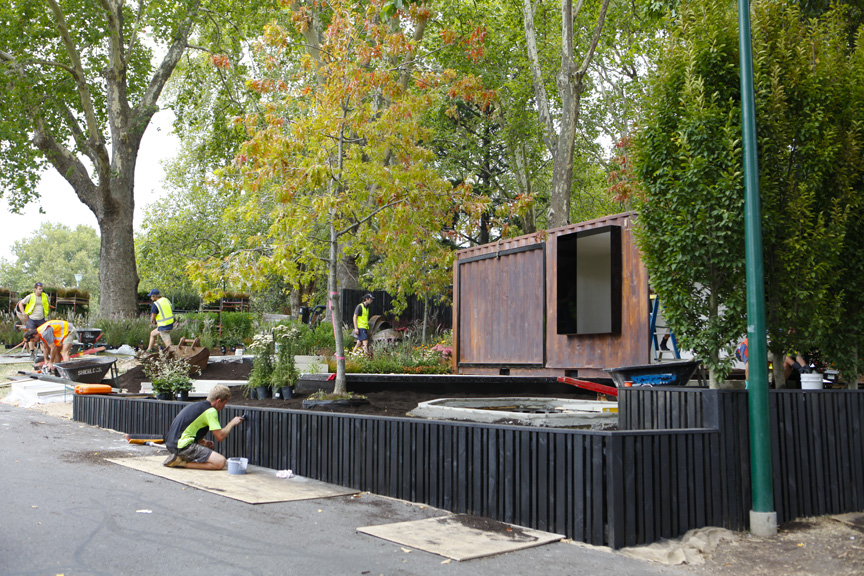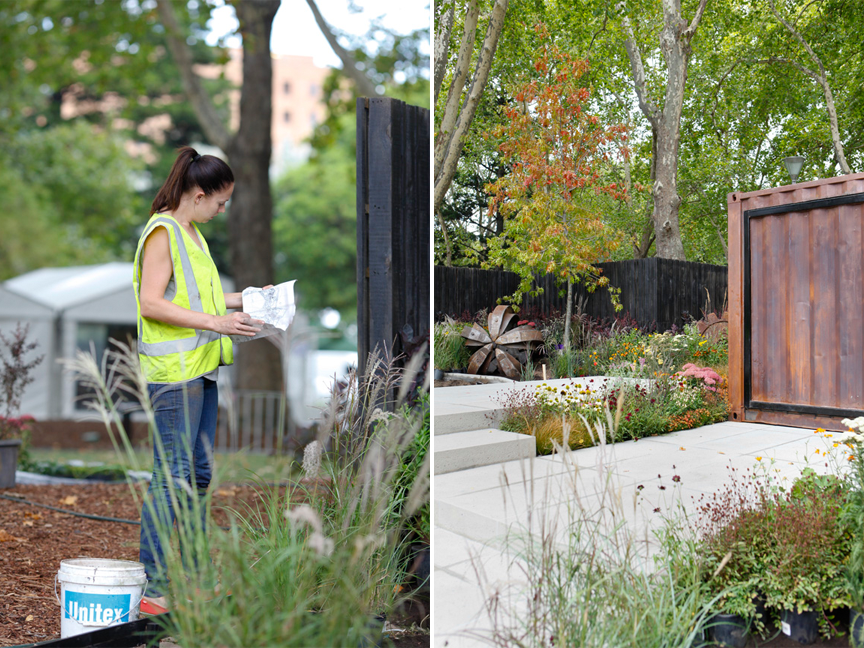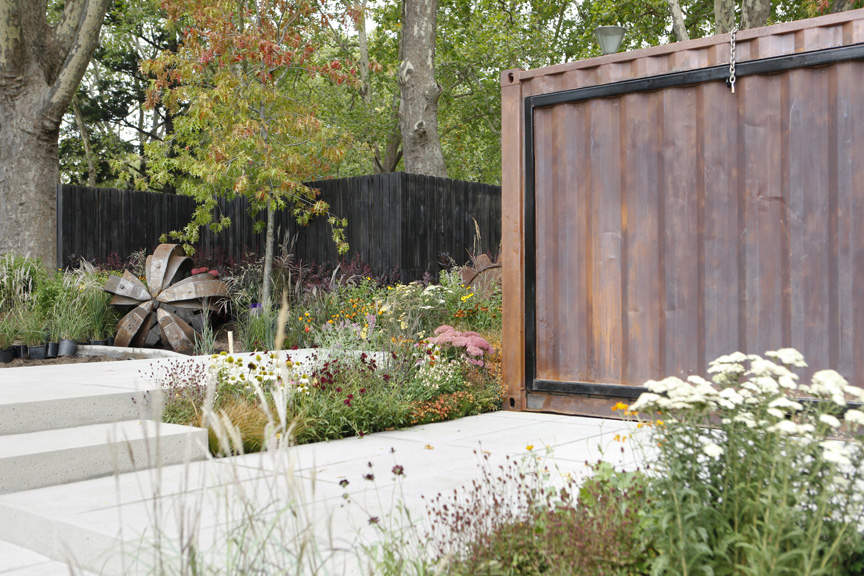 As always, thanks to all our proud partners!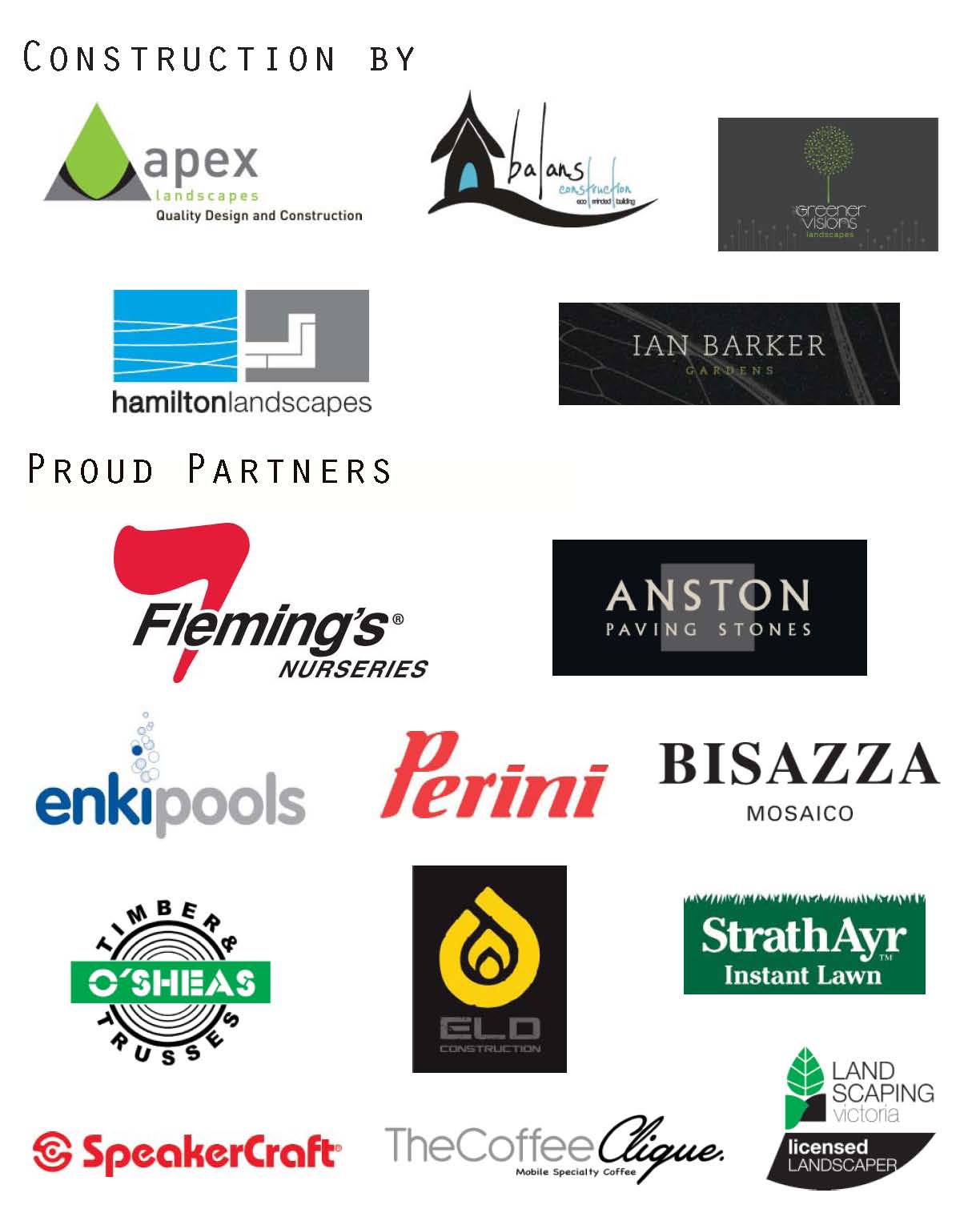 And don't forget, you can read about the key ideas behind our garden 'Left-Overs' in our design brief.