Its amazing how fast this past week has gone! We are nearing the end of MIFGS construction and are starting to put the finishing touches on the display as well as make the final adjustments to the planting.
Building a show garden at MIFGS definitely comes with a certain level of pressure and stress! It is not easy to put together a garden like this in only a few days, and it can be really nerve-wracking to put your garden out there for all to see and judge.
It definitely helps to have a fantastic team like the one we have assembled this year. Everyone has been extremely dedicated and have worked together so well in the last week. I really believe that participating in MIFGS brings about a healthy level of stress to all involved. It pushes us to lift our standards as a company and it is wonderful for moral!
On a personal level, the reason I love being part of MIFGS is the fantastic sense of camaraderie that is fostered, not only between our team, but between all of our colleagues also participating in the show. We are part of a beautiful industry, and I am always reminded of this in a big way during the Melbourne International Flower & Garden Show.
An example of the collaborative and generous spirit that exists during MIFGS will be illustrated on the blackboard in our pop up cafe. Some of my landscape idols participating in the show this year, including Mark Browning and Caroline Blackman, have agreed to make a small contribution to our blackboard in the form of a small drawing or quote in chalk. We can't wait to see what they do!
Looking forward to tomorrow, when we will finally be able to share with you our finished garden!
– Ian
Check out the latest construction photos below.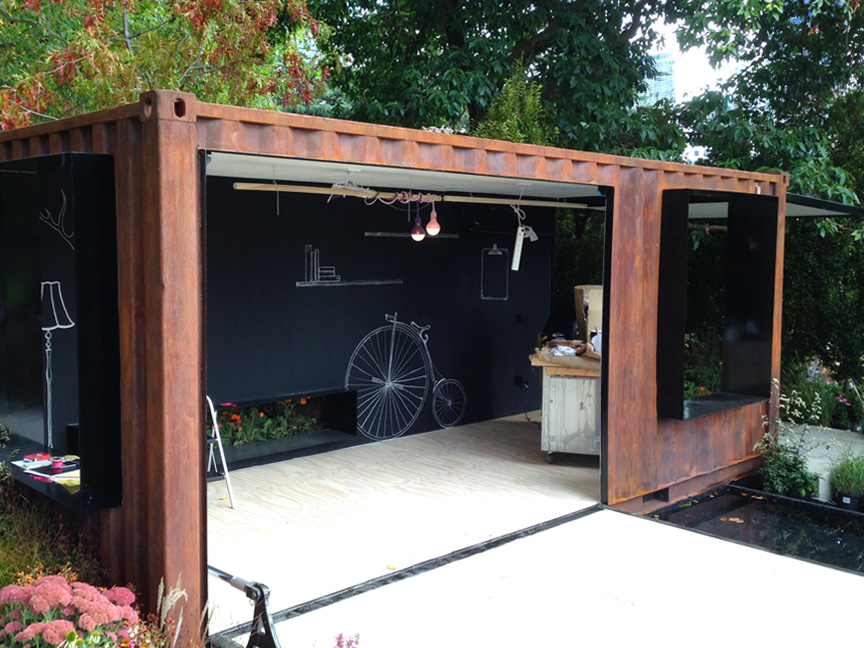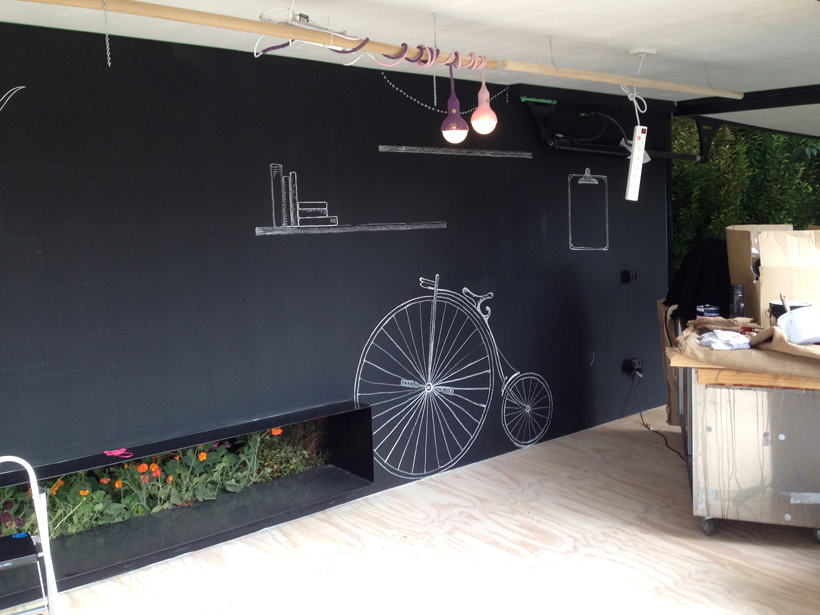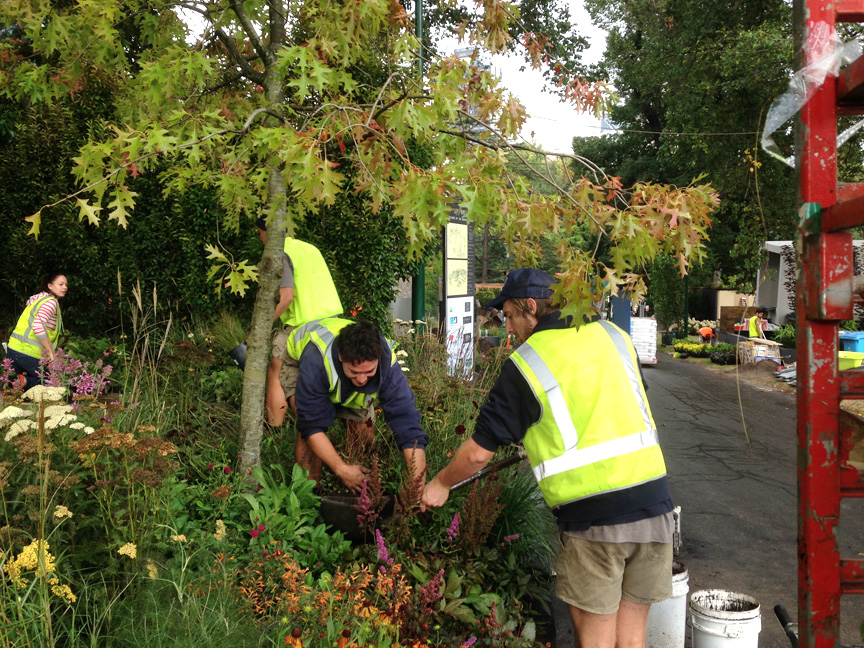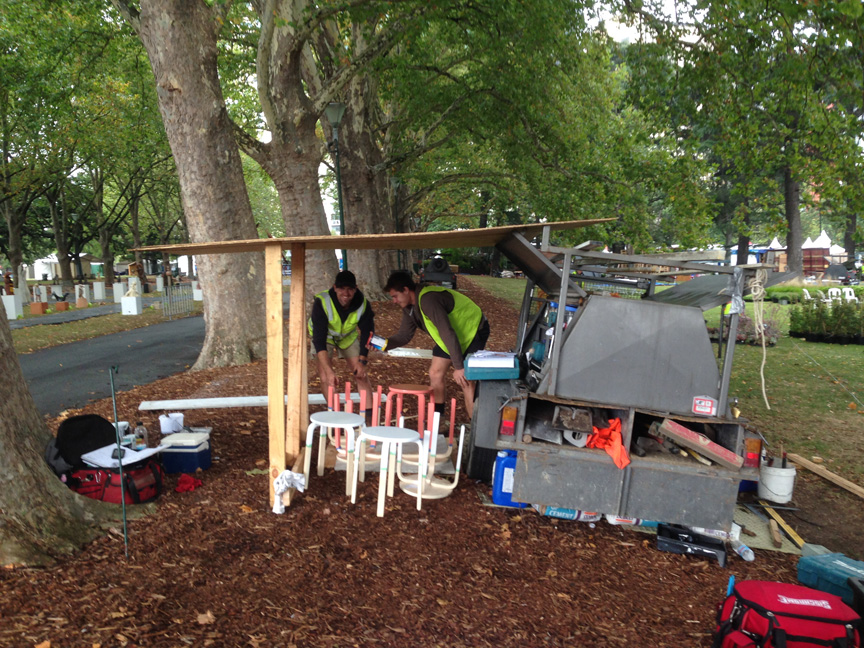 As always, thanks to all our proud partners!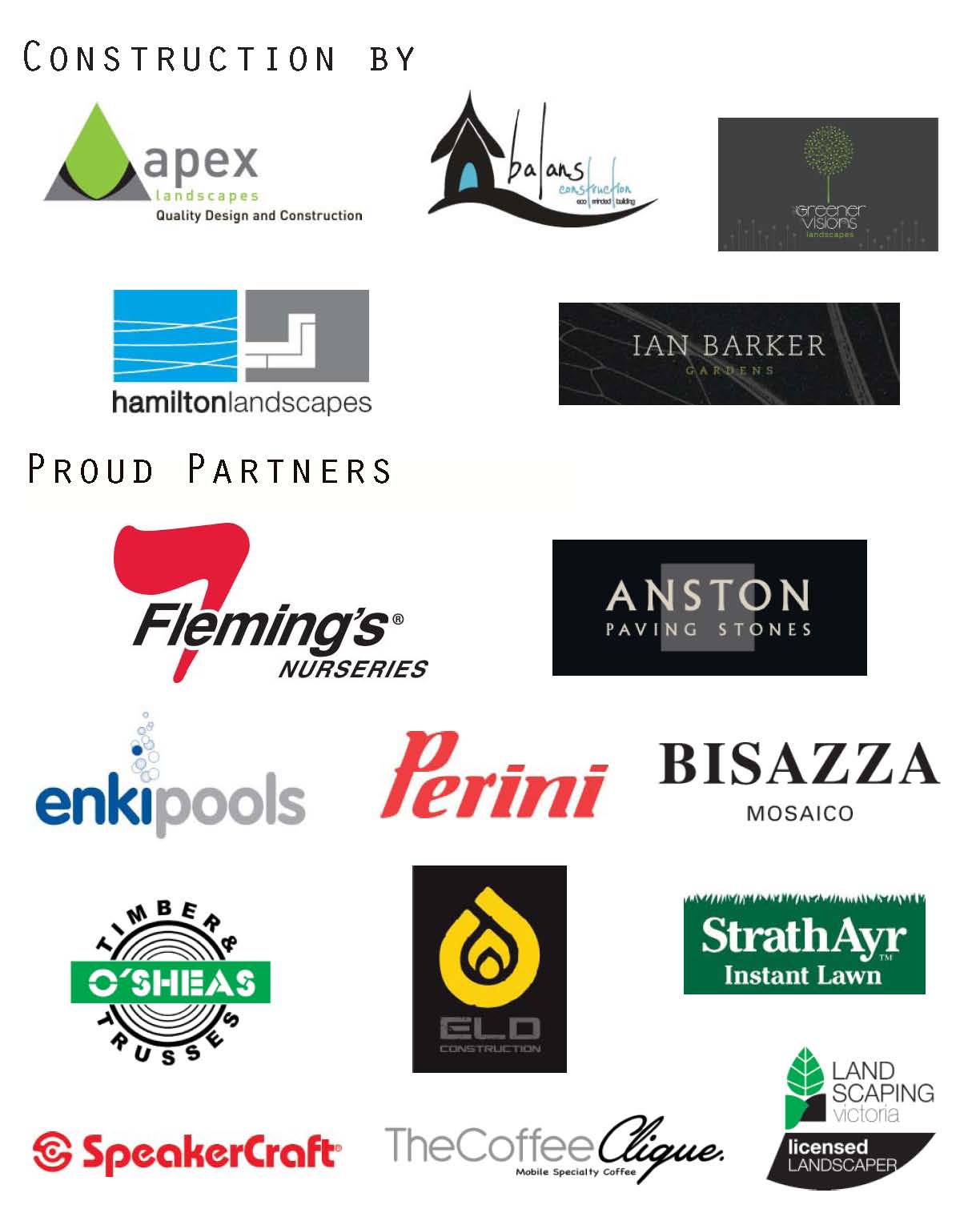 And don't forget, you can read about the key ideas behind our garden 'Left-Overs' in our design brief.