Cercis canadensis 'Forest Pansy' is a spectacular, deciduous small tree with heart-shaped, burgundy leaves that continue to evolve throughout the year. In spring, you can expect to see rich purple foliage before it transforms to green tones throughout summer. The tree will display red, apricot, and gold tones by autumn before falling off for the winter. Before the foliage re-emerges in spring, you can expect to be greeted with pea-like, rosy-pink flowers that last for several weeks.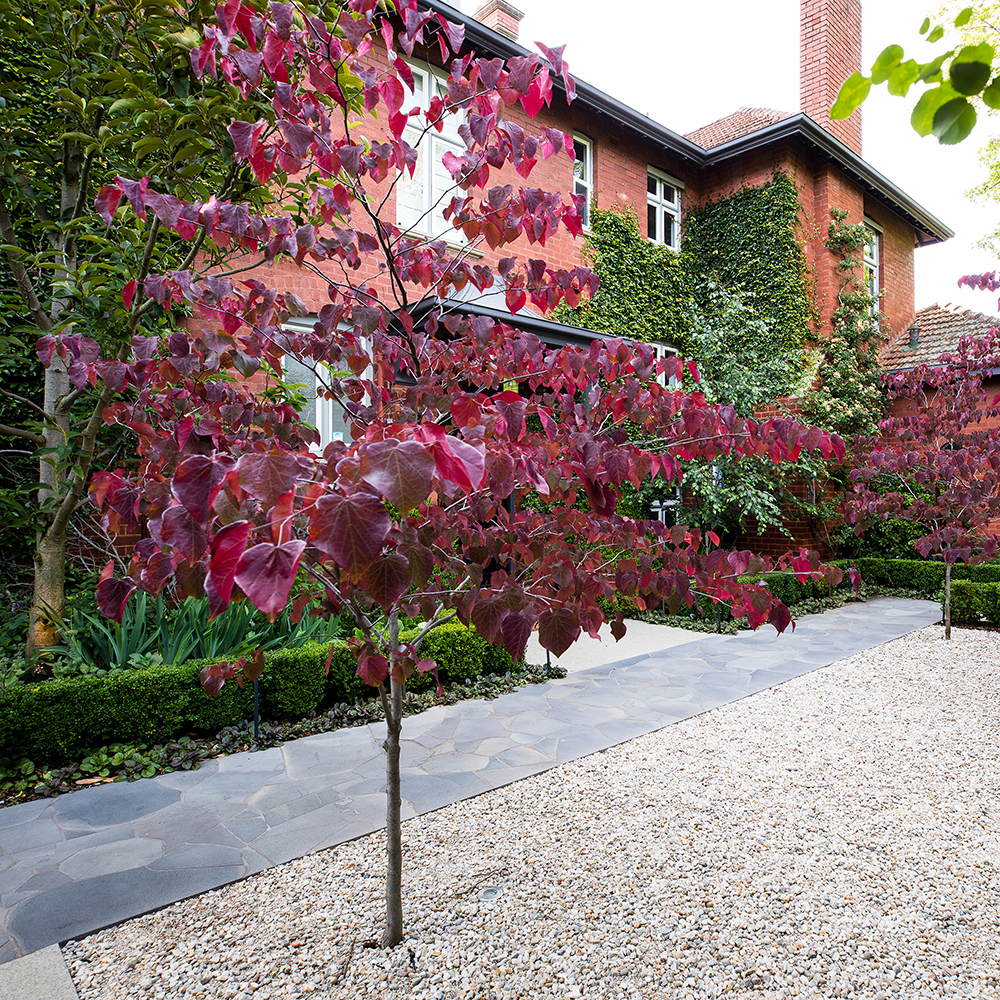 Landscape uses
An ideal feature tree for small gardens or courtyards. They also work really well for informal screening and when planted in groups in larger gardens – as we did in our Camberwell project. If you're after a tree with attractive foliage and beautiful spring flowers, this tree is your best bet! Cercis canadensis 'Forest Pansy' is also great for attracting birds, butterflies and bees.
How to plant
Plant in full sun to part shade. You will get the best flower production when planted in full sun, but part shade is ideal in hot summer climates. It's easily grown in well-drained soils but will particularly thrive in moderately fertile soils with regular and consistent moisture. You can expect Cercis canadensis 'Forest Pansy' to grow to approx. 6m – 9m high with a spread of 7.5m – 10.5m. If group planting, we recommend spacing pots 1.2m apart.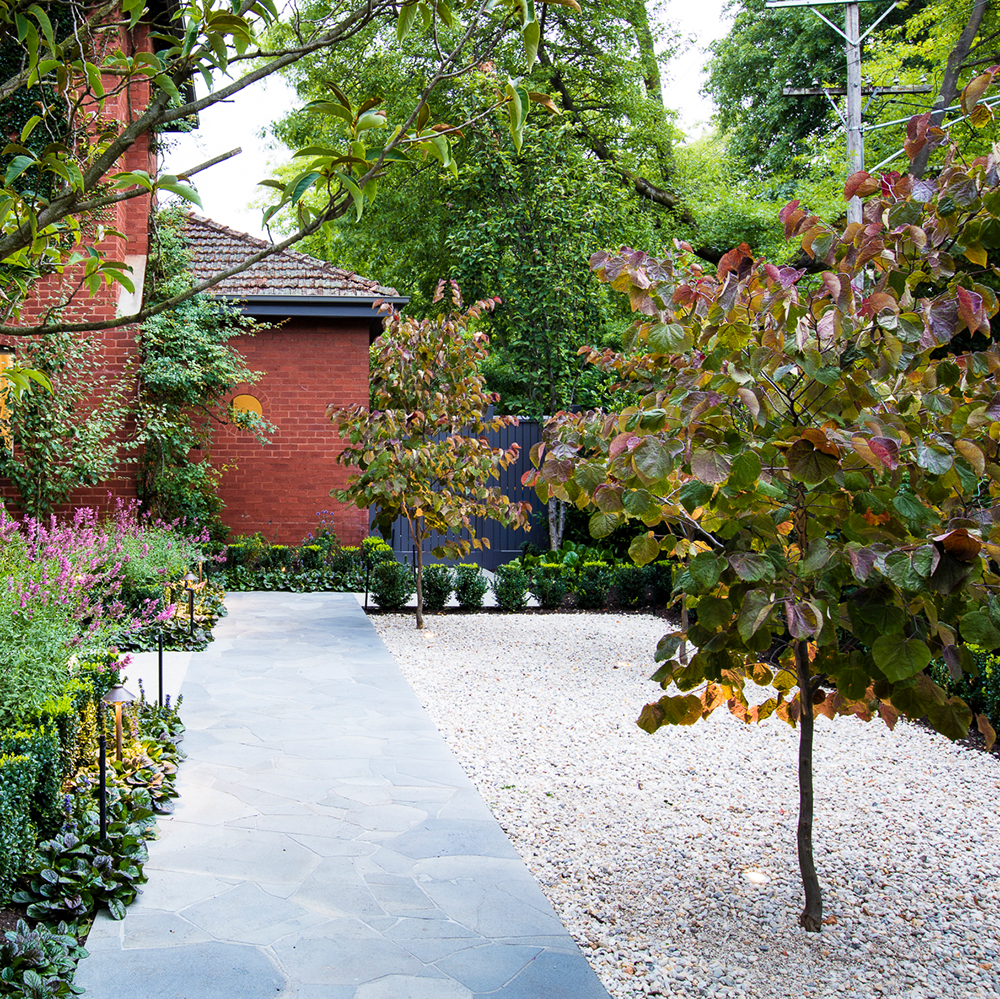 Care and maintenance
Once established, this low-maintenance tree can often be left to do its own thing. While it prefers most soils, it doesn't like prolonged drought or wet periods. Please also be mindful that this tree does not transplant well. Once planted, it should be left undisturbed.