Client trust is a vital element that goes hand in hand with designing and constructing gardens. Our Canterbury clients took this level of trust to a whole new level when they sought our services in August 2017.
An active family of four asked us to transform their tired front, side and rear gardens into areas that shone. In keeping with the flavour of their heritage home, it was crucial that the garden design be classic and timeless with a contemporary edge.
The brief for the front garden was simple: to make heads turn and create a showstopper that would command roadside attention. A dedicated front entrance was also a must. As is the case with many of the older properties in the area, the heritage Victorian property was already home to an array of mature trees. Here we were especially lucky to find stunning well established deciduous Magnolias and Japanese Maples greeting us on arrival.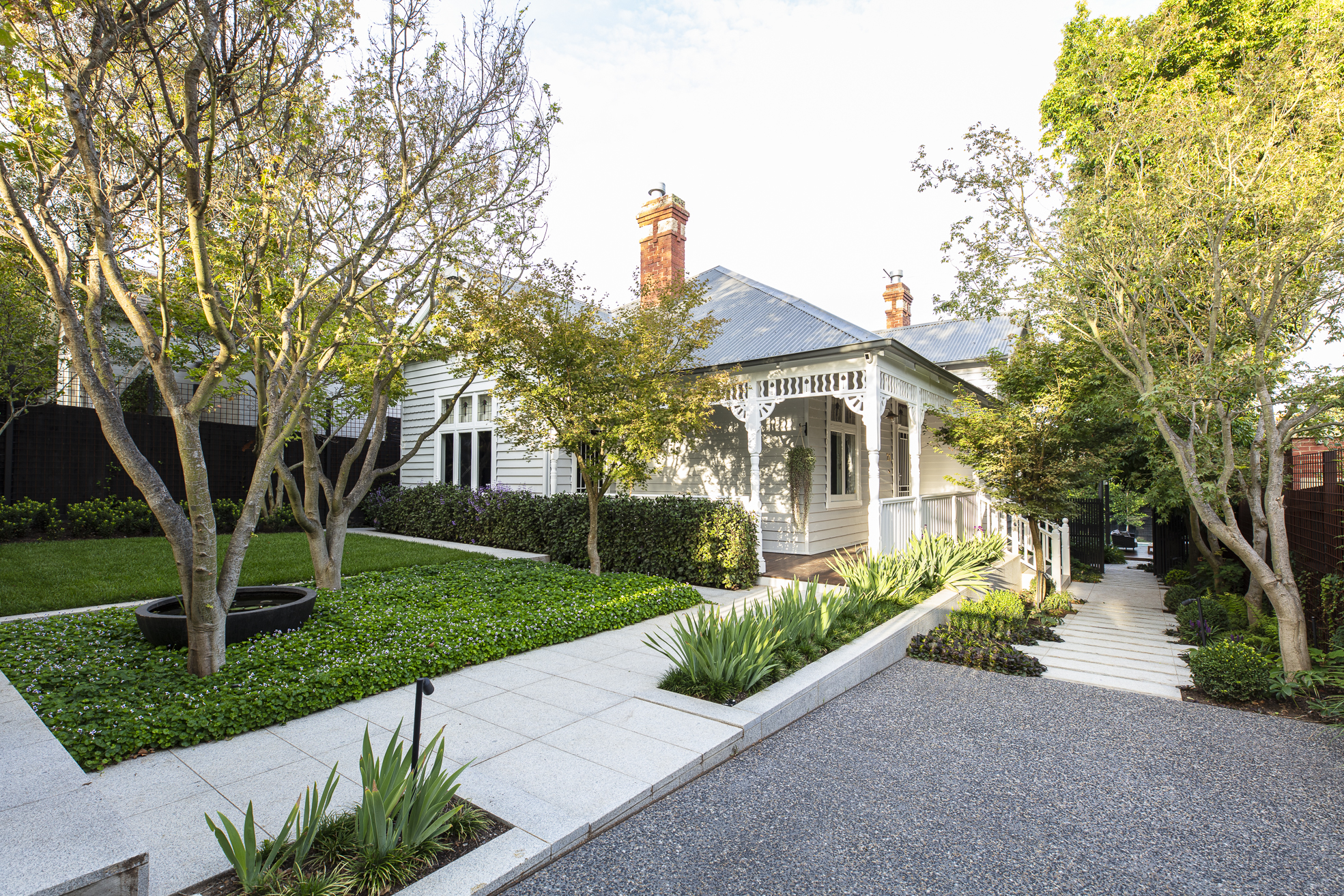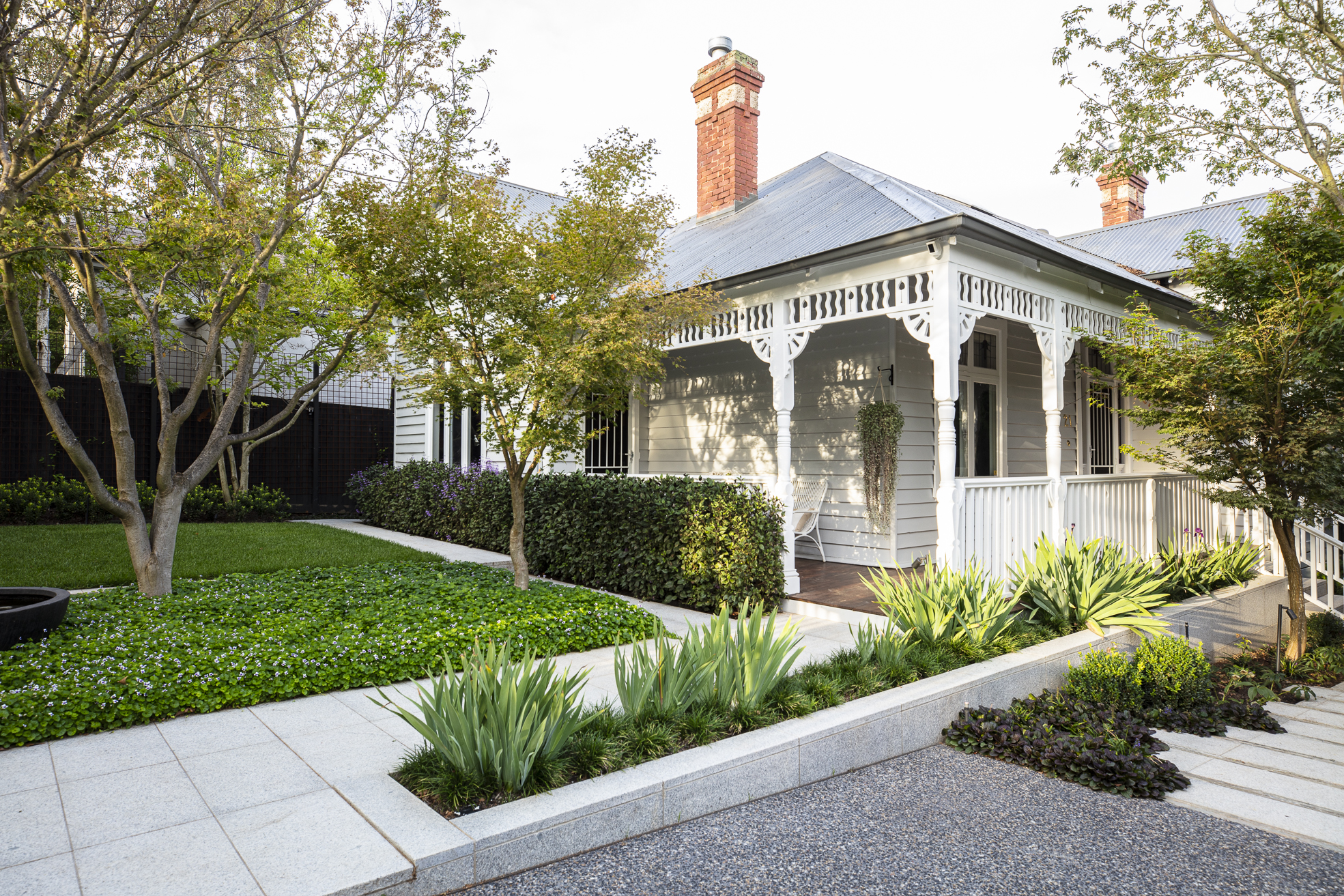 Ian's preference is always to keep or reuse existing plants wherever possible. He was quick off the mark to recommend a design that would showcase these beauties, albeit in a different configuration. To achieve the front entrance our client's desired, they put their trust in Ian's judgement to uproot and transplant 20+ year old trees to other areas of the garden. To do this was costly and not without risk but that leap of faith has been a key part in transforming this garden.
We employed the services of Established Tree Transplanters, a great company to work with that specialise in such transplantation. Using high pressure water jets to cut around the tree roots cleanly before removing helped to reduce shock to the trees. With this technique the chances of success increase from the average 70% to a much more enticing 98%. To further increase our chances we chose to carry out the transplant when the weather was cooler and before the leaves turned.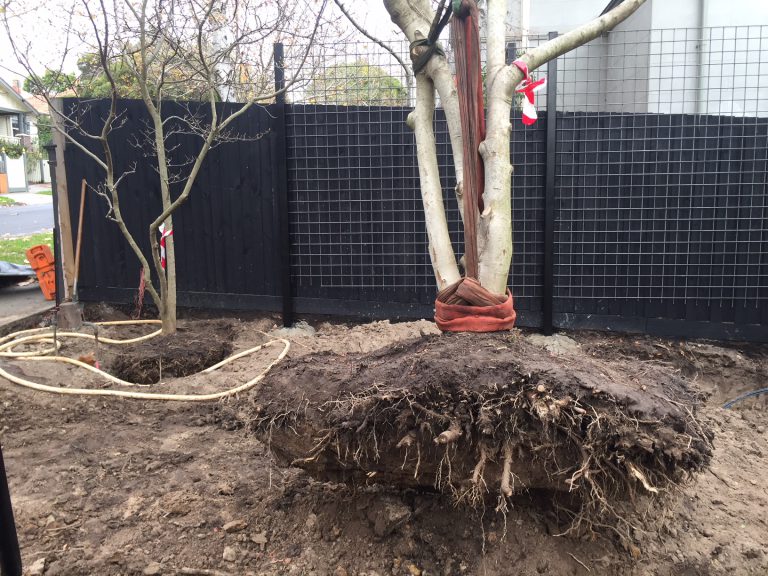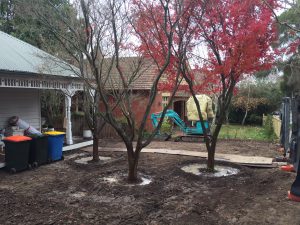 Repositioning the 6 metre high Maples allowed us to create a simple, lush canopy, which gave our client's the clearly defined, direct access to the home they were after.
The sheer stature and maturity of these trees makes this front garden a show stopper.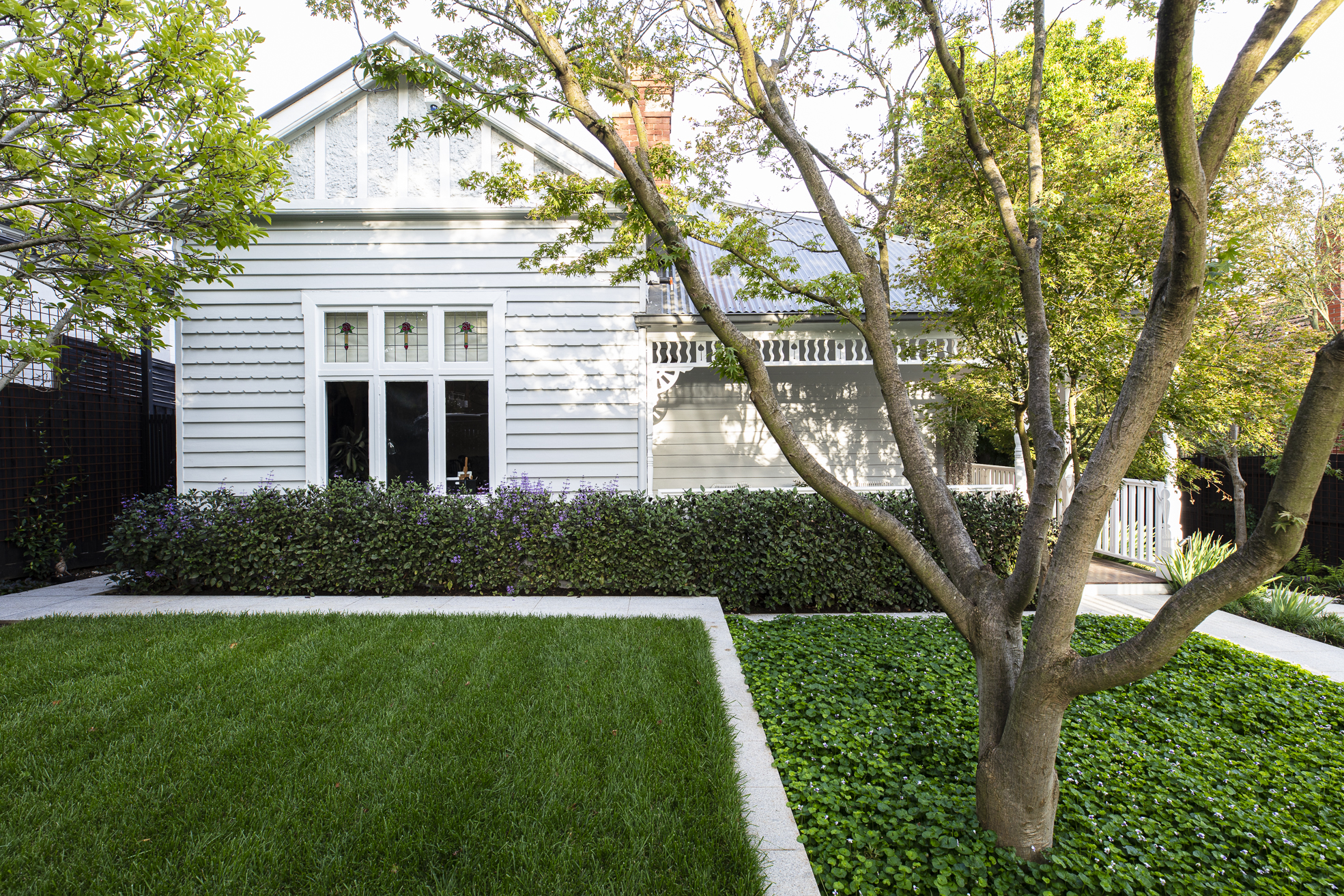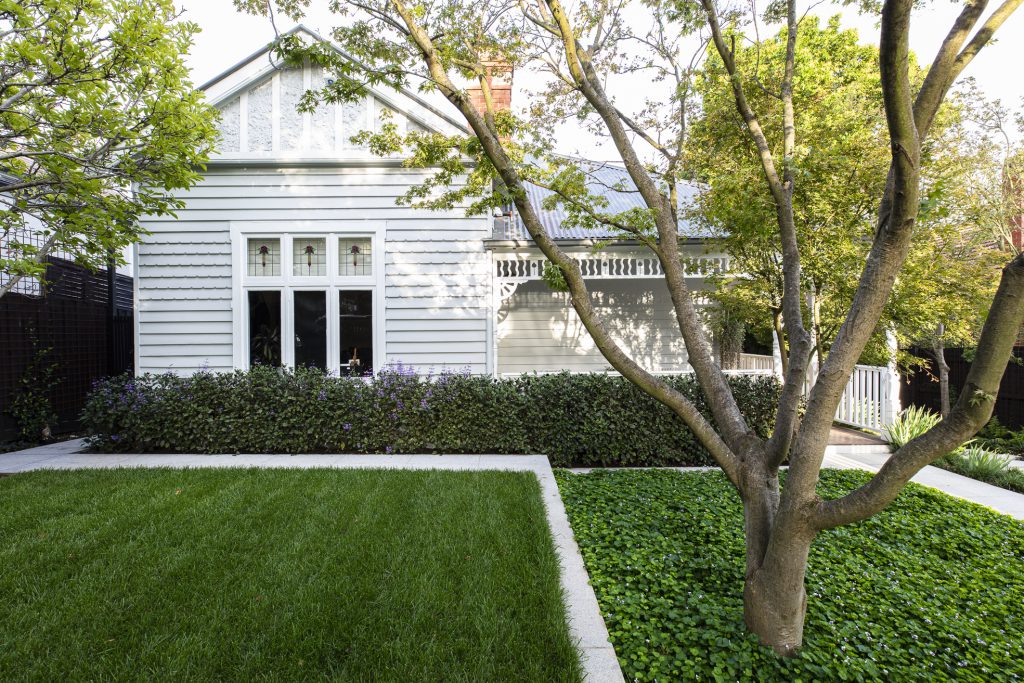 A slightly contemporary offset path to the side of the home was designed to link the classic front garden with a more modern setting at the rear. The offset steppers are broken up with Filetti 'Endicott' feature paving to add interest and warmth to the design.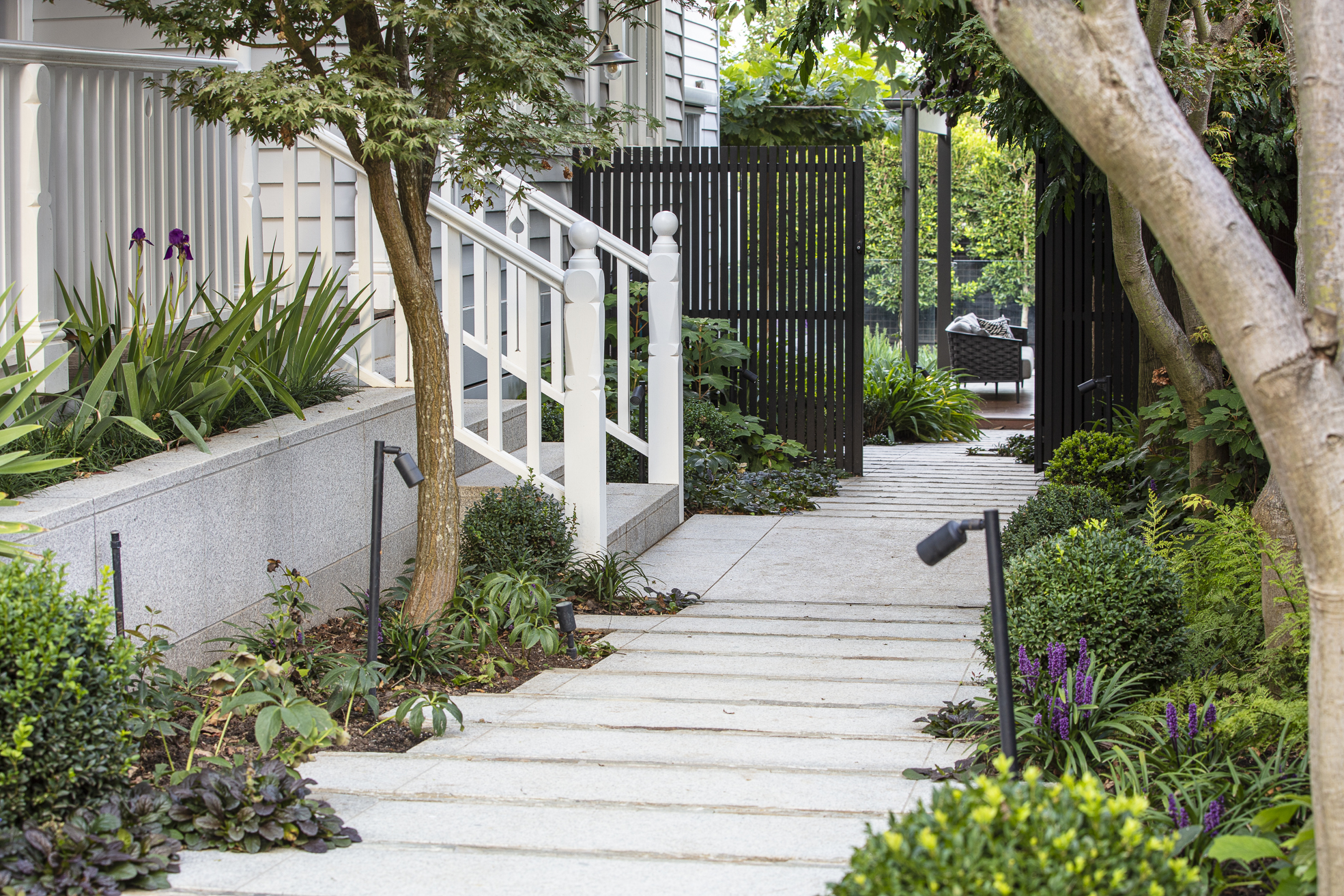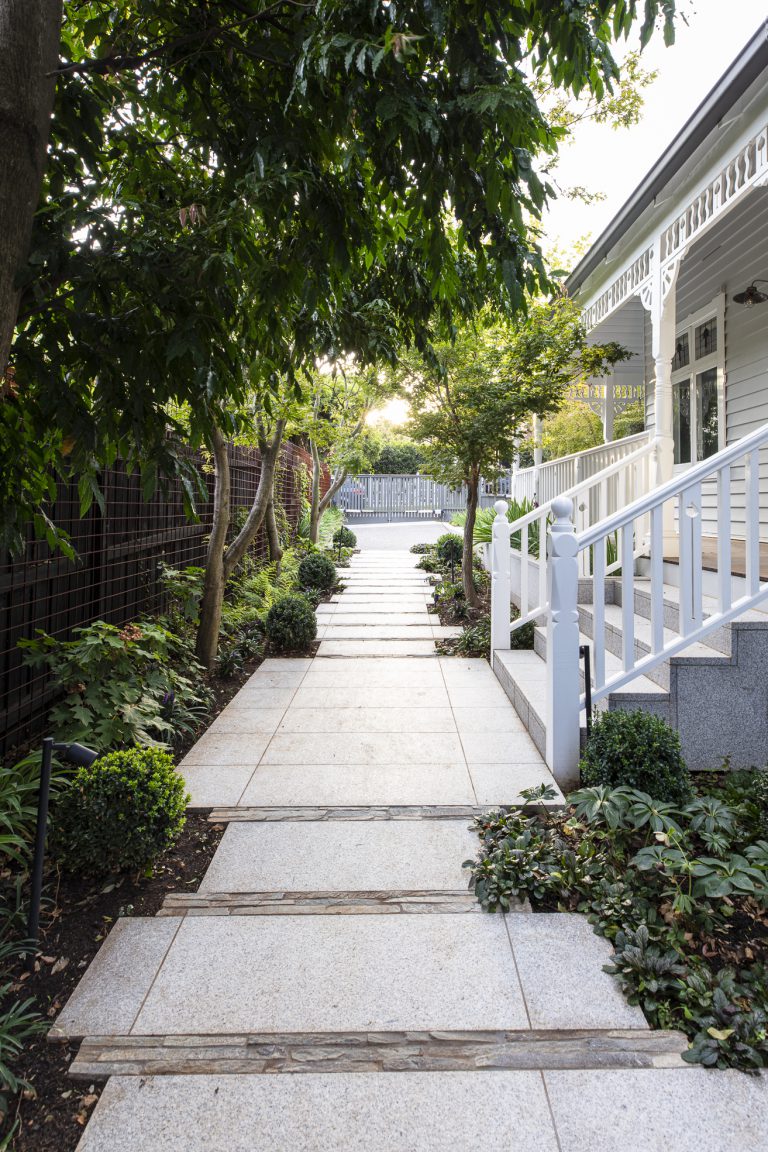 A pool and entertaining area were both high up on the family's priority list for the landscape at the rear of the property.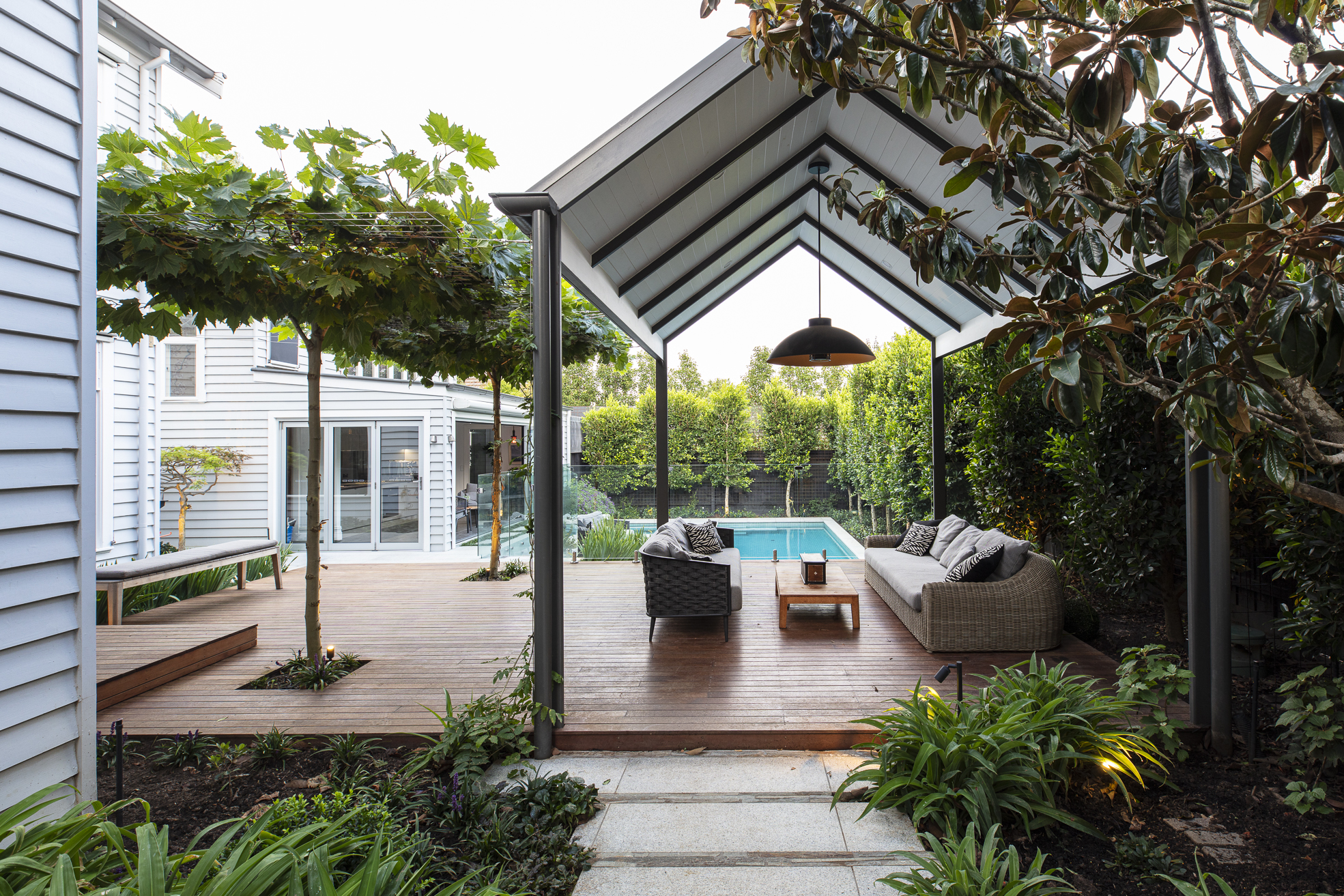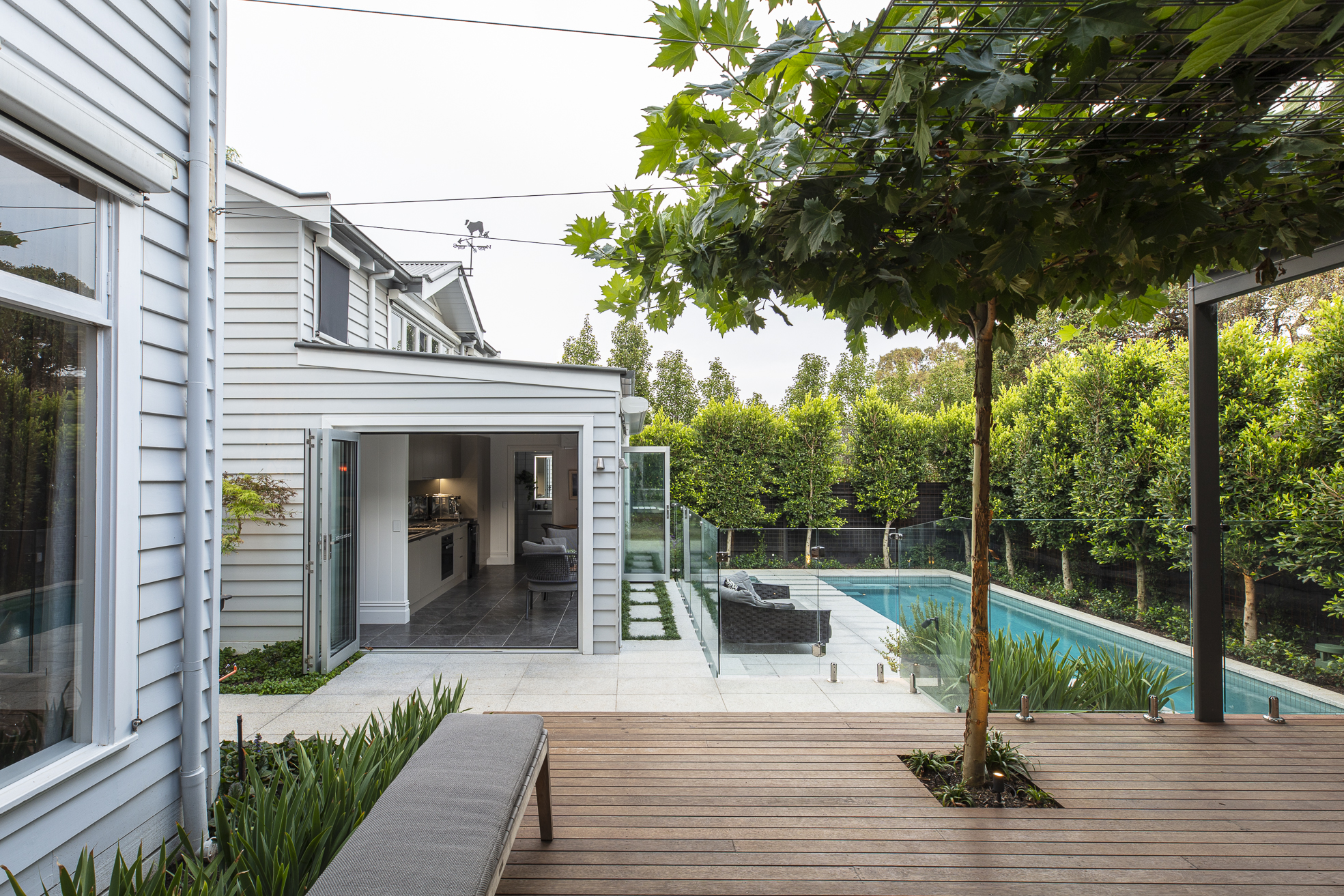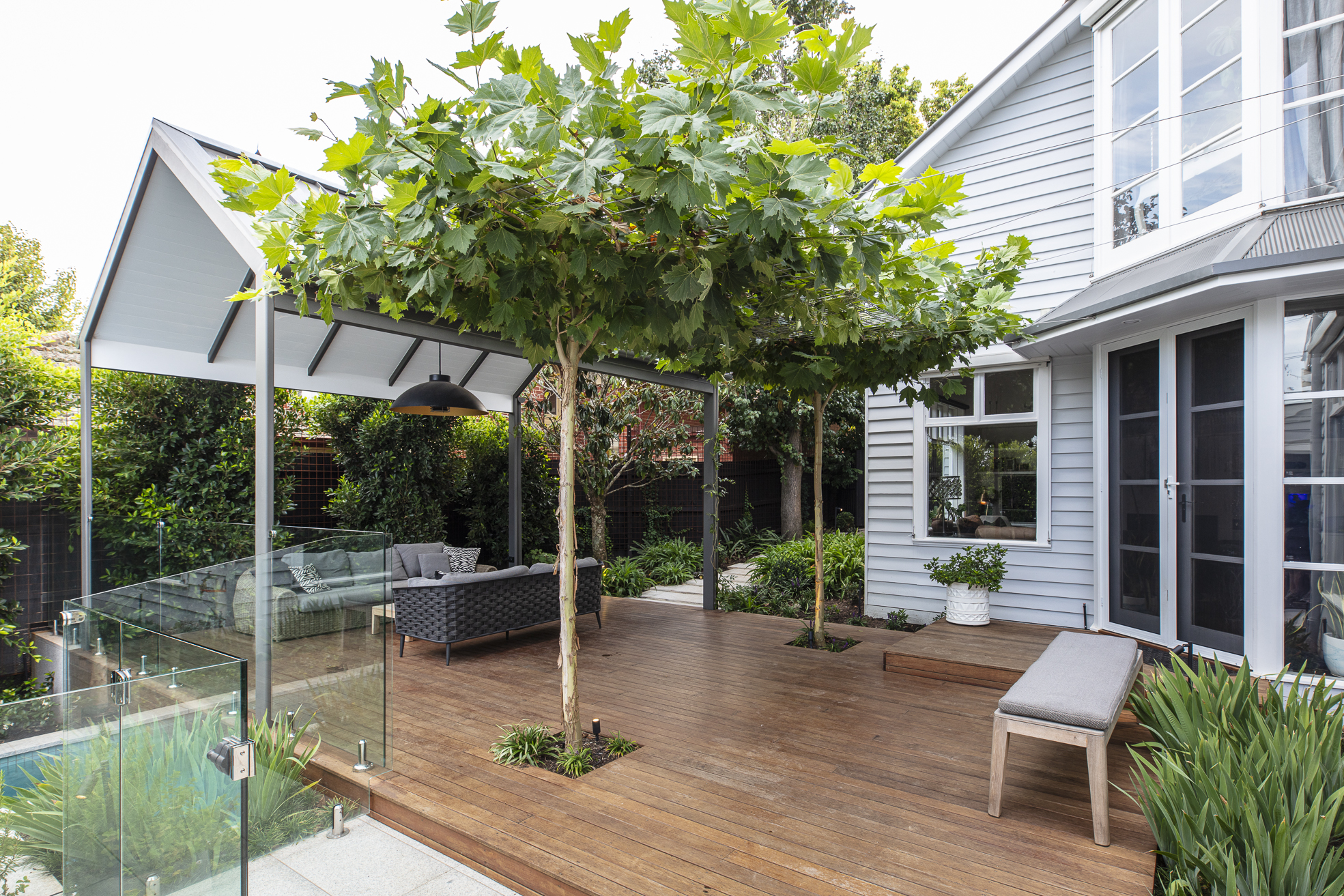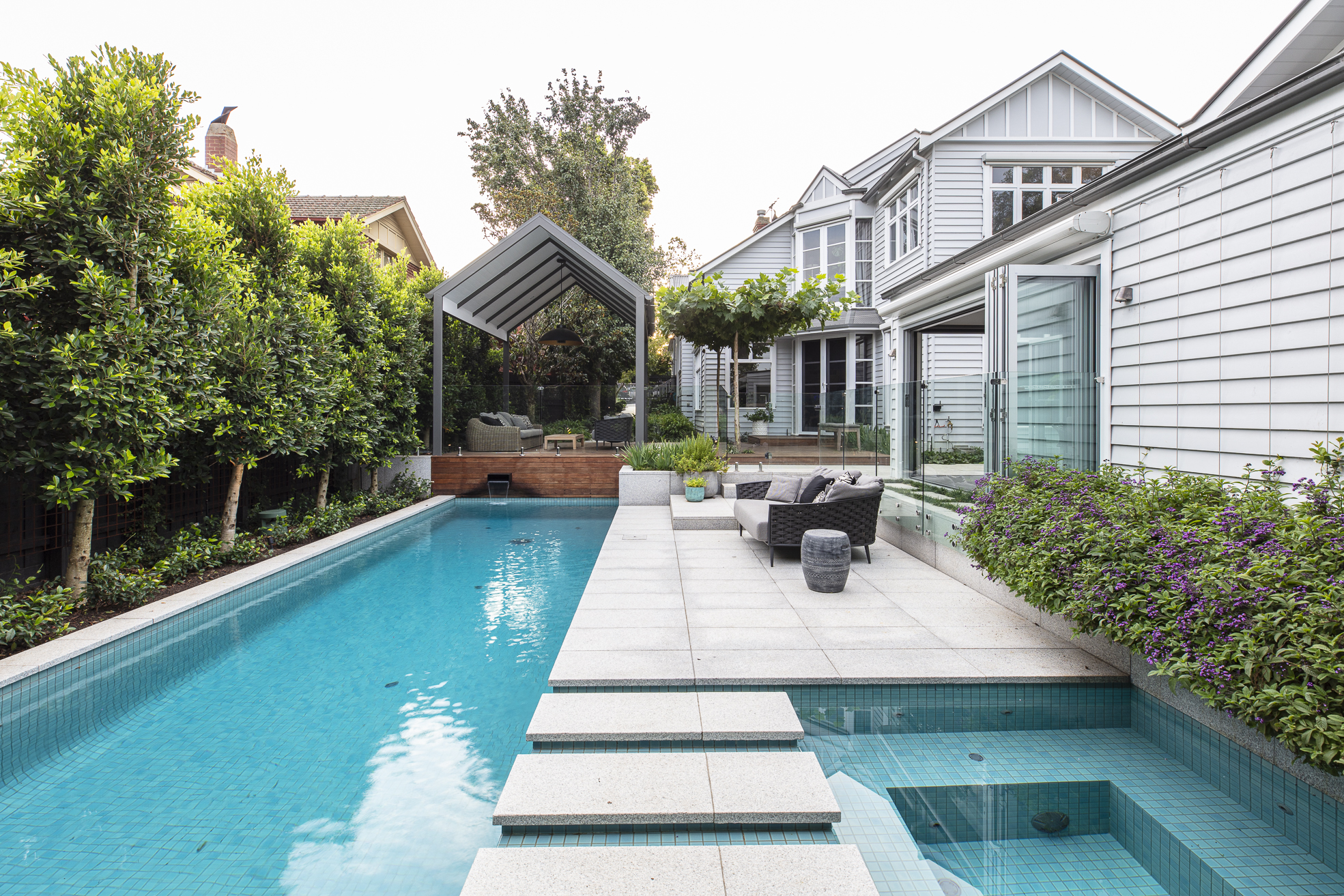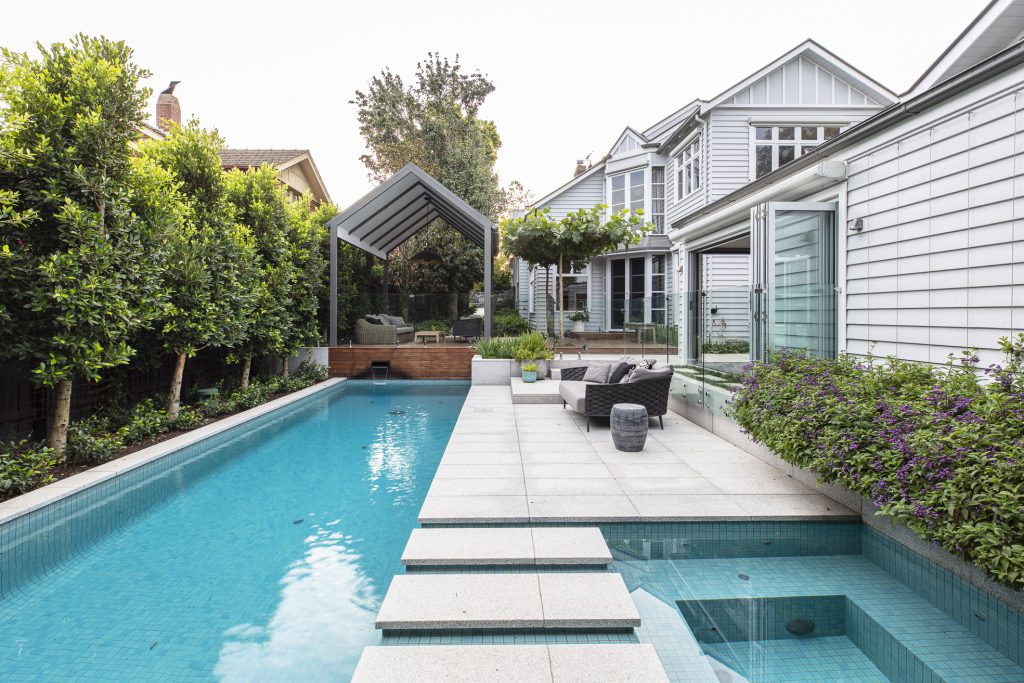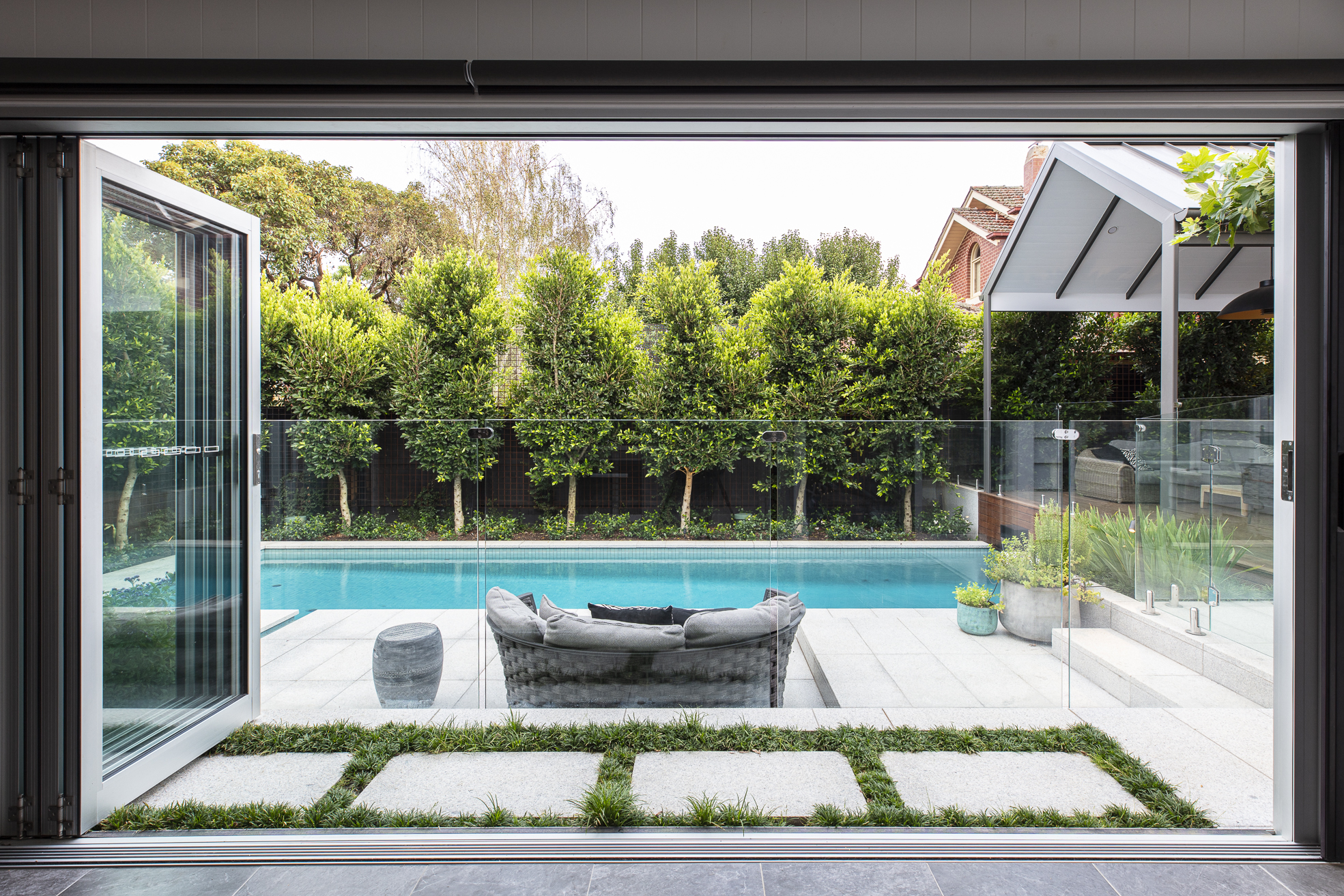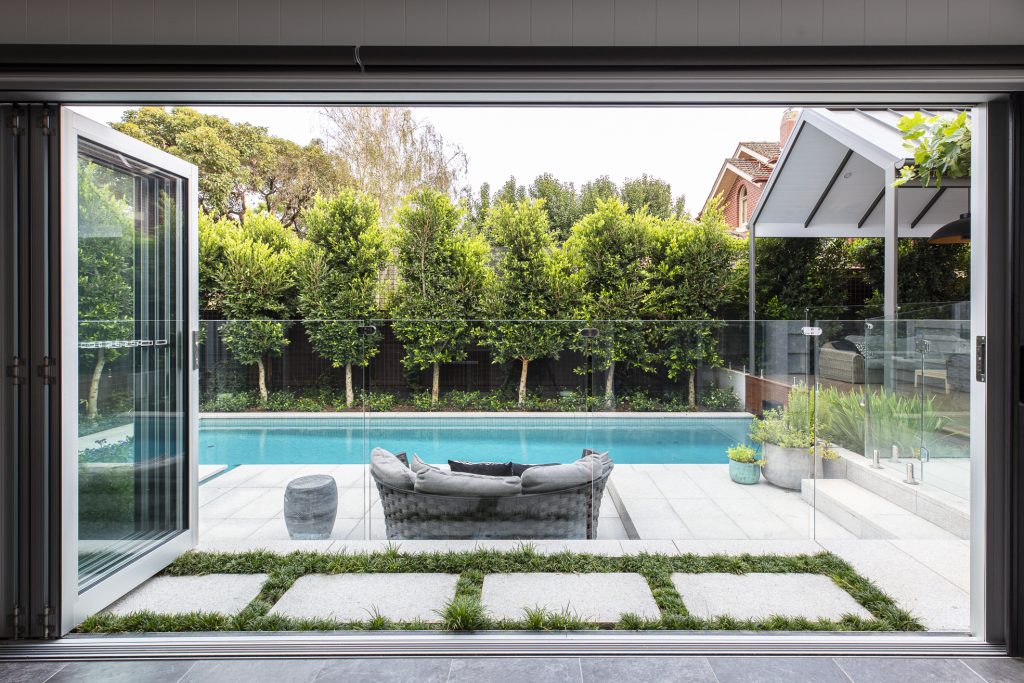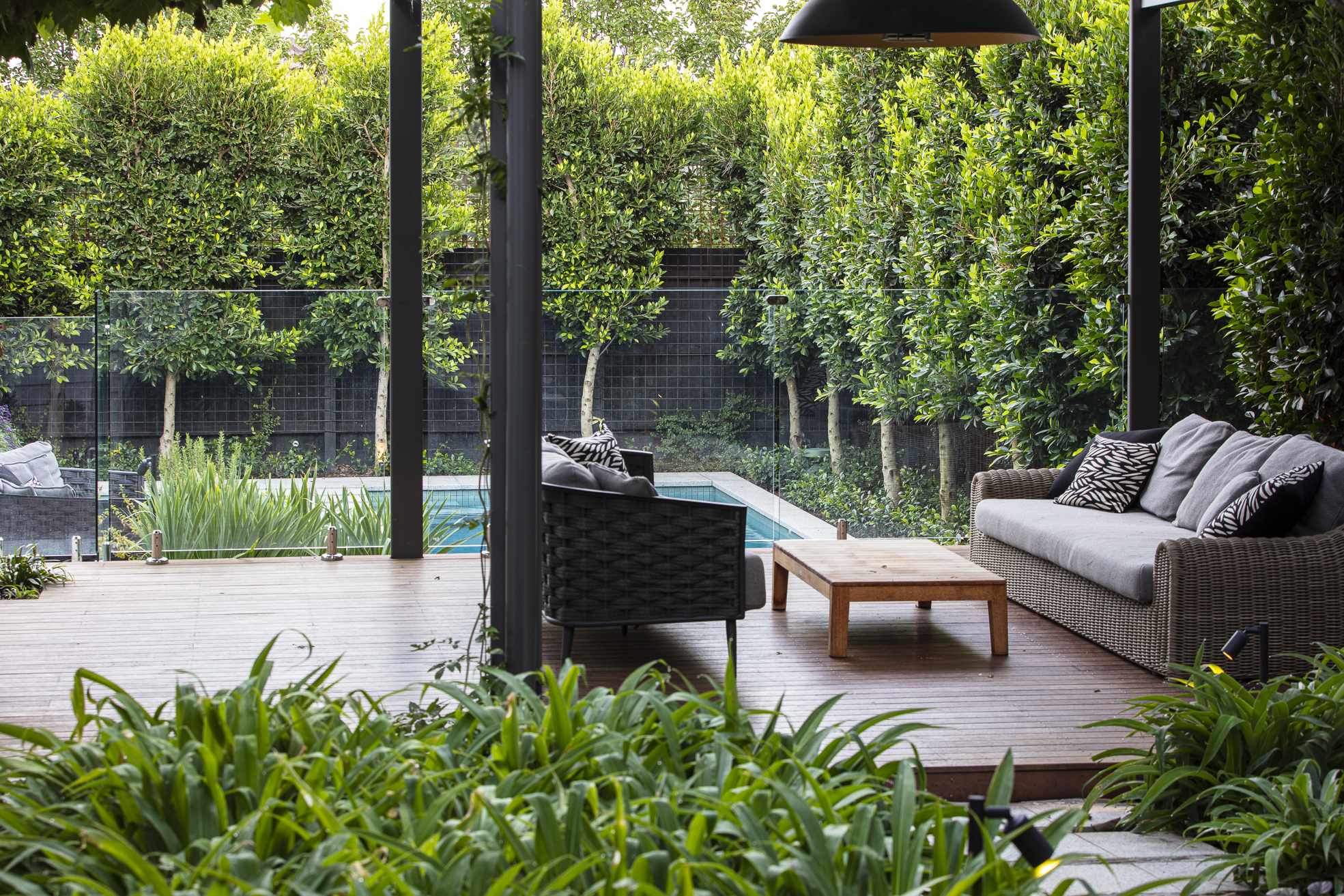 An extraordinary 8 metre high, 2000L root ball, Magnolia grandiflora tree was brought in and positioned on the adjoining fence line to provide necessary privacy from the neighbouring property. The maturity and health of the trees are the absolute focal points of this landscape.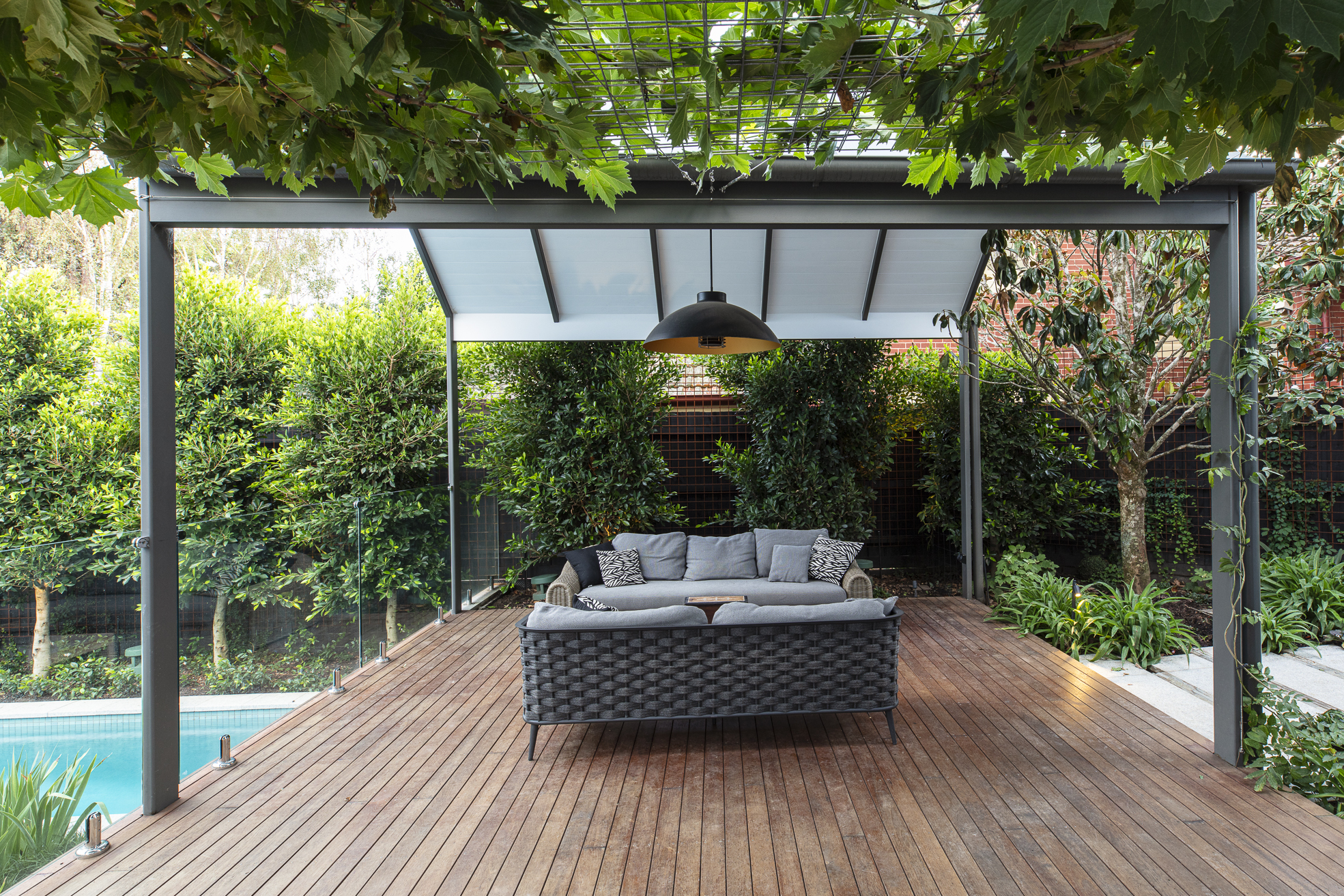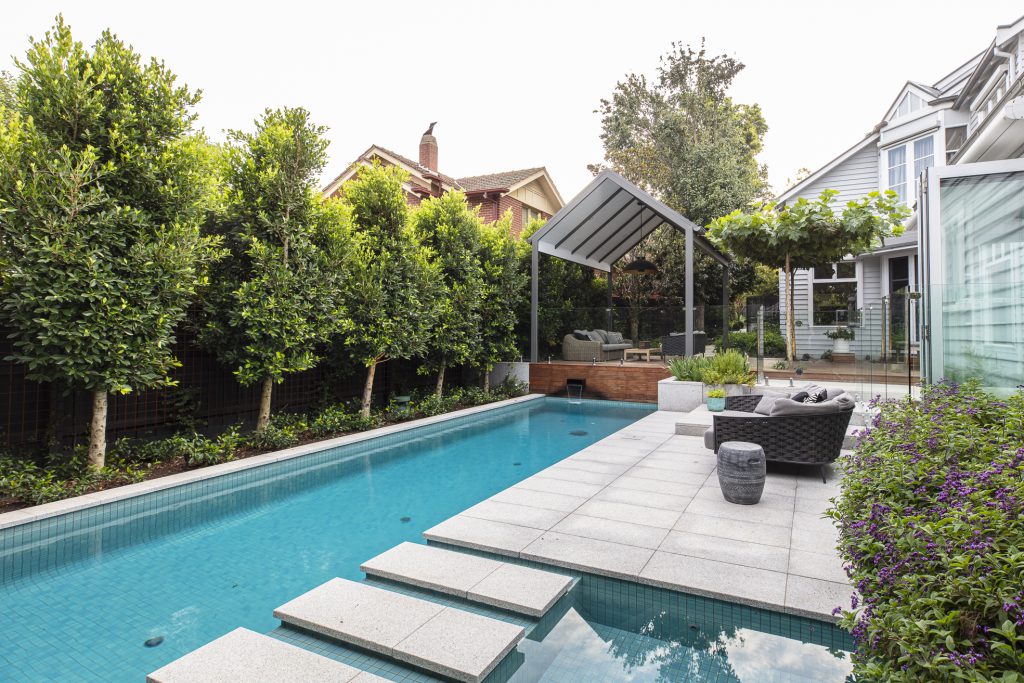 The planting palette for this garden design was simple and understated. We chose to use Asplenium bulbiferum (ideal for Woodlands), Liriope muscari 'Royal Purple', Daphne 'Eternal Fragrance', Buxus sempervirens spheres, Pyrus nivalis and Parthenocissus tricuspidata.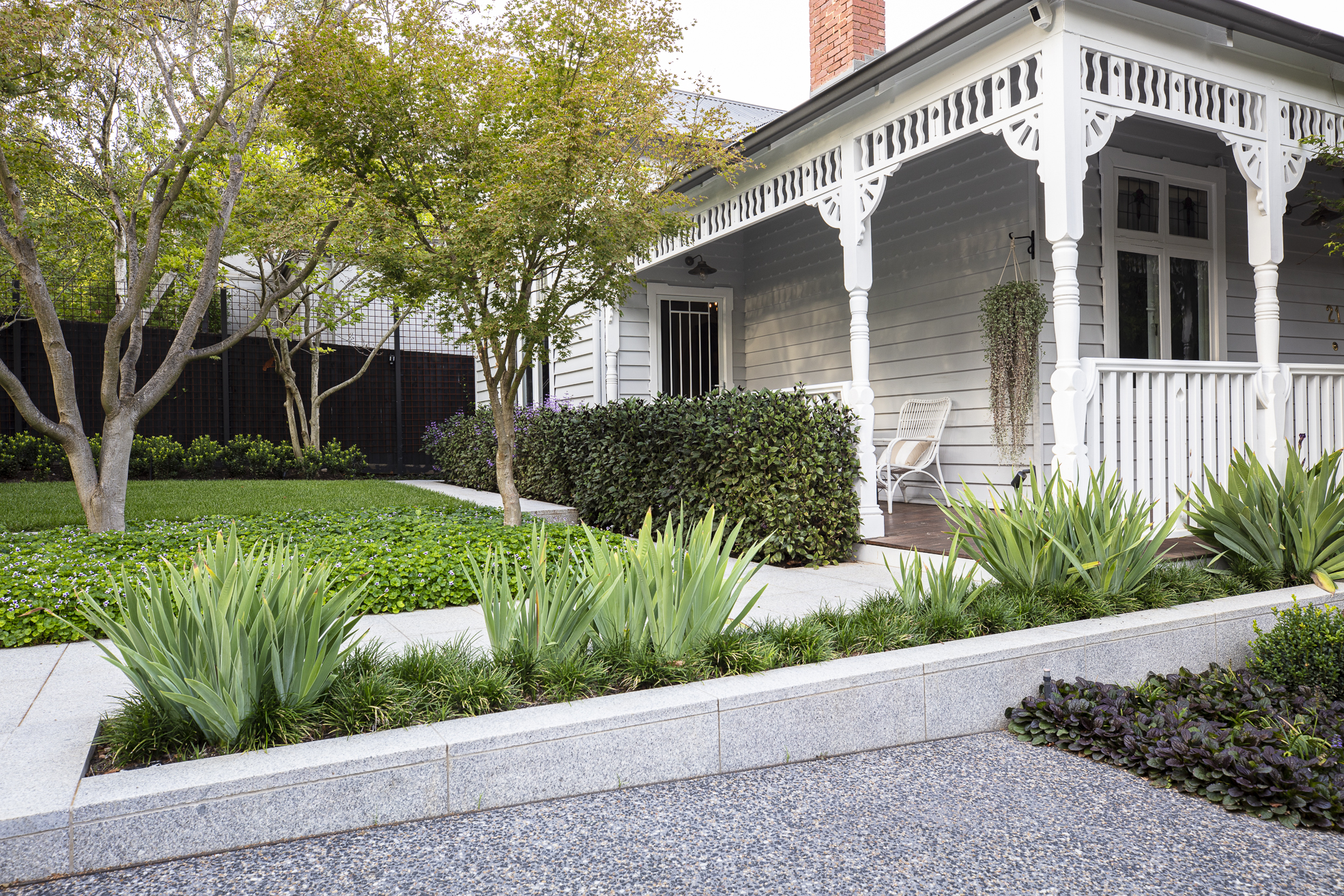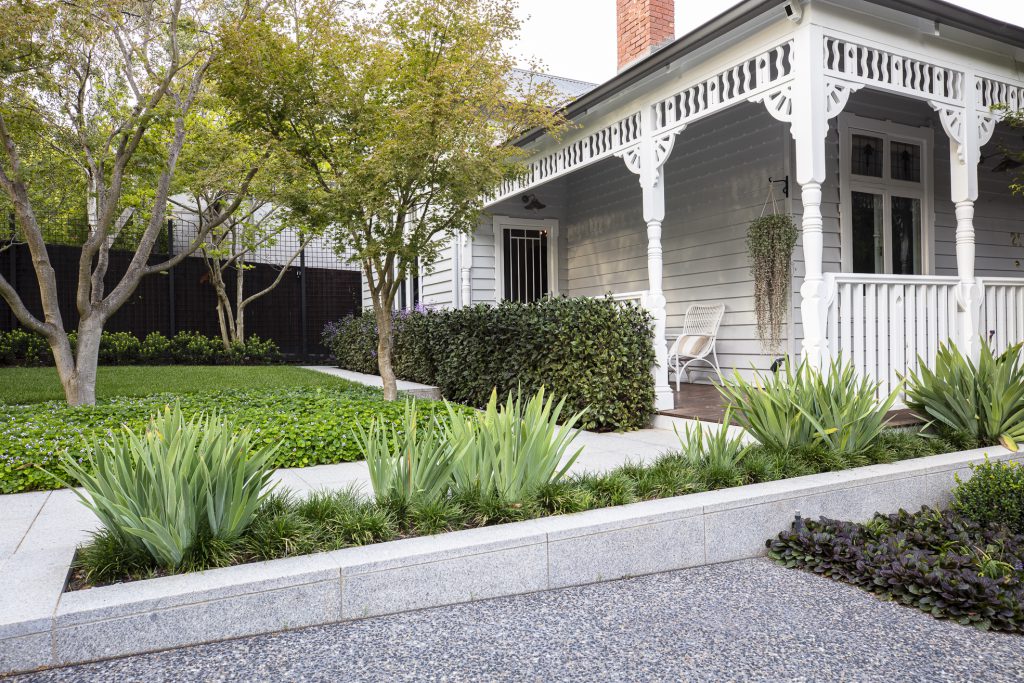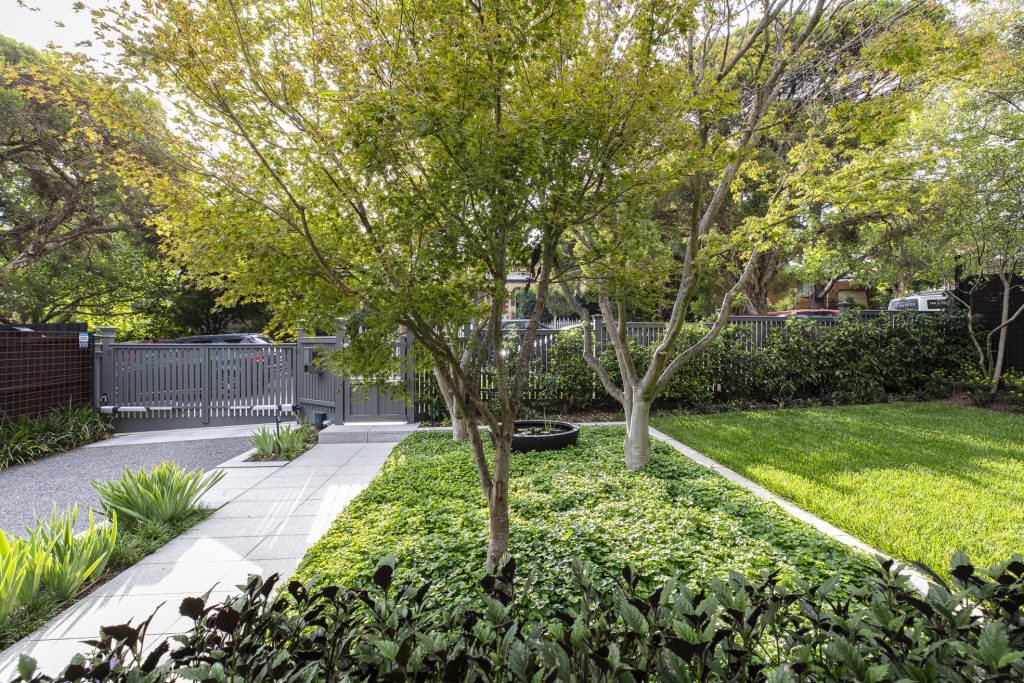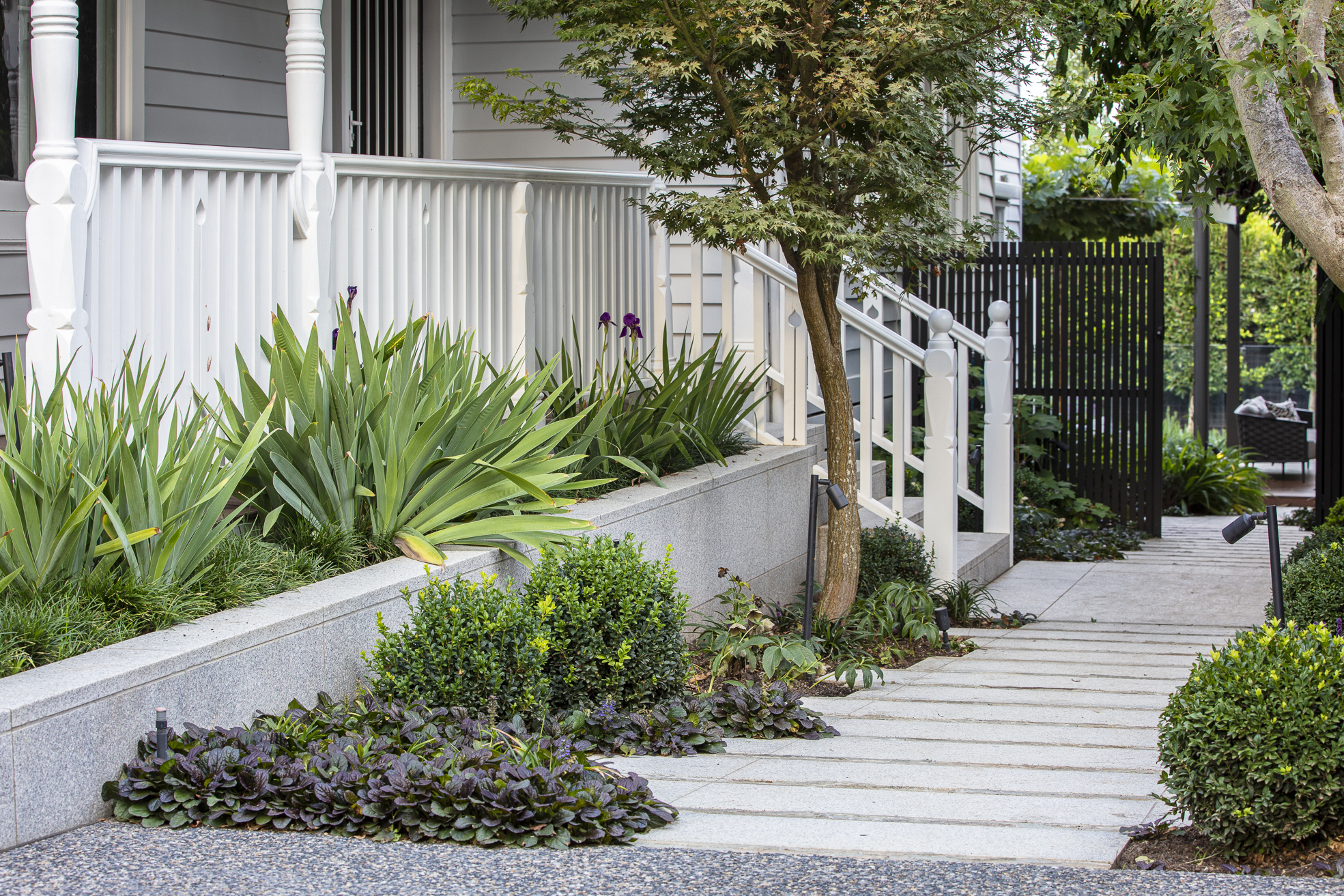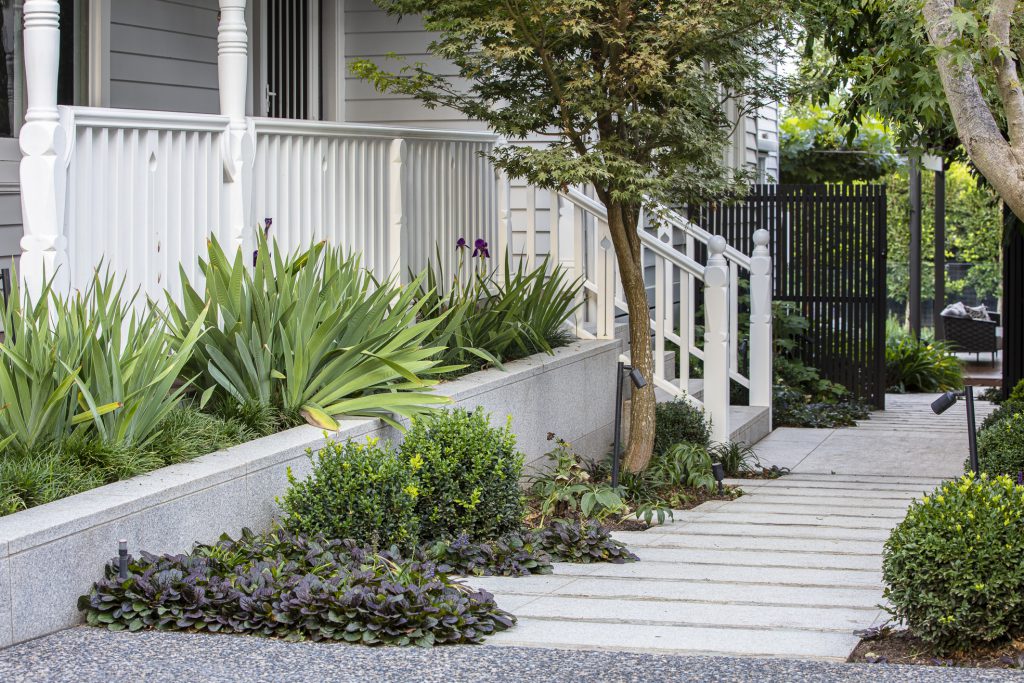 We were very fortunate to have award winning photographer, Claire Takacs capture this garden in all its glory earlier this year.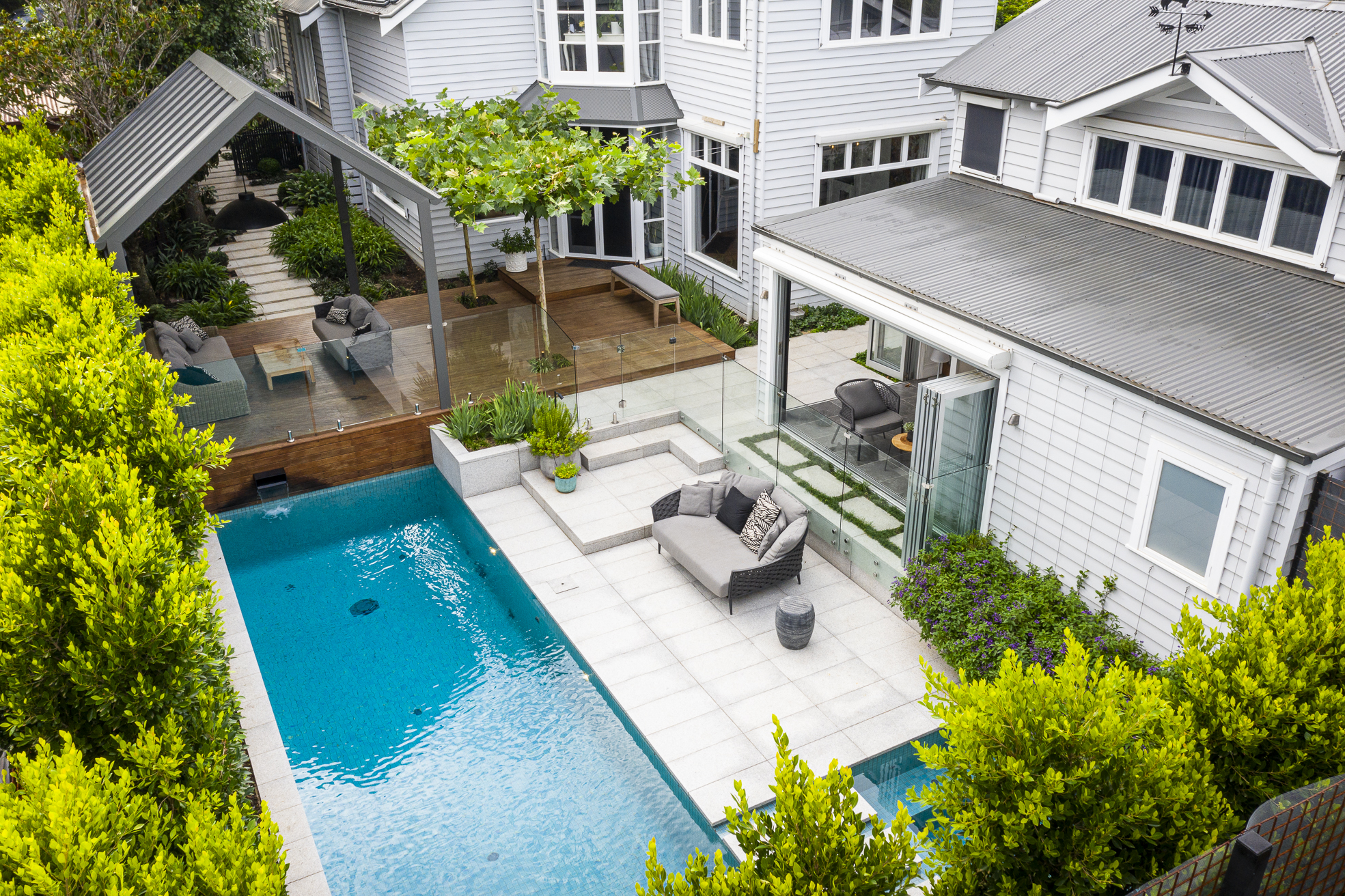 We take such pleasure in watching our gardens grow – and this project is certainly no exception! We are absolutely thrilled with how its progressing and are so grateful to our clients. It's a garden that we hope will bring them years and years of joy and tranquility.