April 2014 to April 2015 saw us transform a tired, run down garden in the leafy Melbourne suburb of Camberwell into something worthy of the heritage home it surrounds.
The brief instructed by our clients, to modernise their front garden without losing the traditional feel true to the property's era. This young family requested a driveway with ample car space, a dedicated access point and path to their front door as well as privacy from passersby.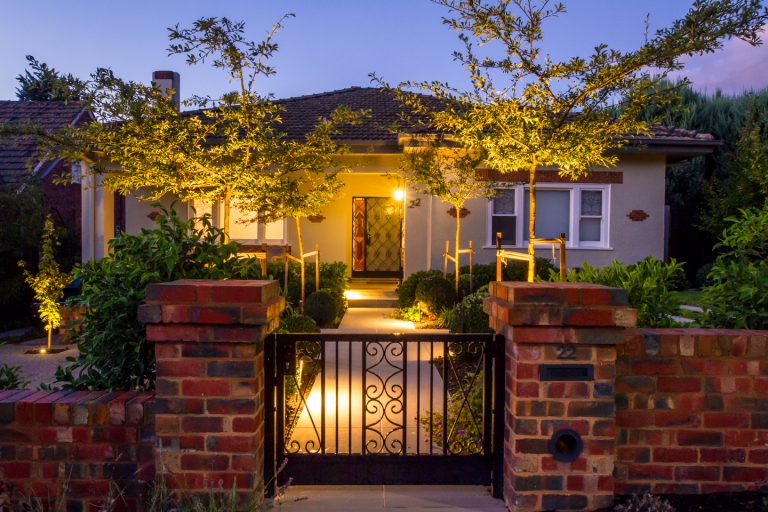 Working with the existing iron work found on the homes exterior, we chose to accentuate this feature by replicating in areas of our garden design. We used iron for both the pedestrian and driveway gates and again at the end of the veranda. To soften the hardscape features of the home, Ilex 'Blue Prince' was used to form a living balustrade. Combined with wrought iron in parts, this decision proved not only cost effective but also contributes to the success of the garden by linking the landscape with the home.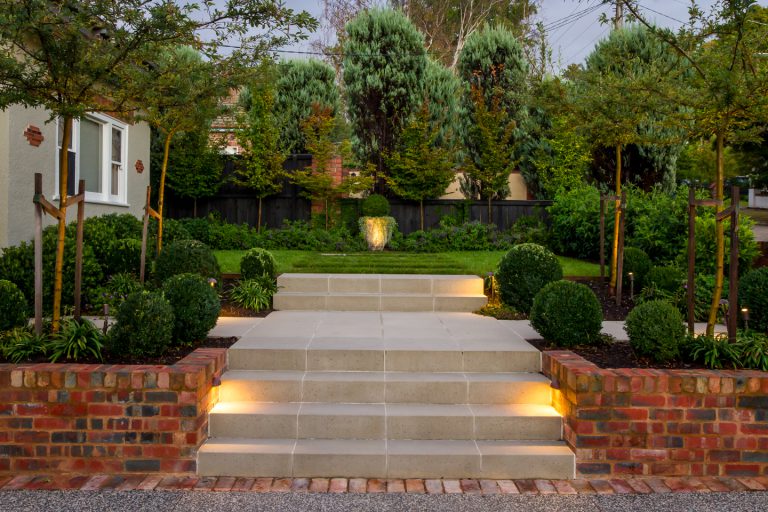 The existing slope of the front landscape was a garden design challenge we faced head on. To combat this issue and increase usability, we introduced contemporary style steps and terracing. Ensuring clean lines and no overhang in the steps gives it the modern feel we were after. These design elements proved successful in flattening out large pockets of the front lawn, hence adding useable space to the area.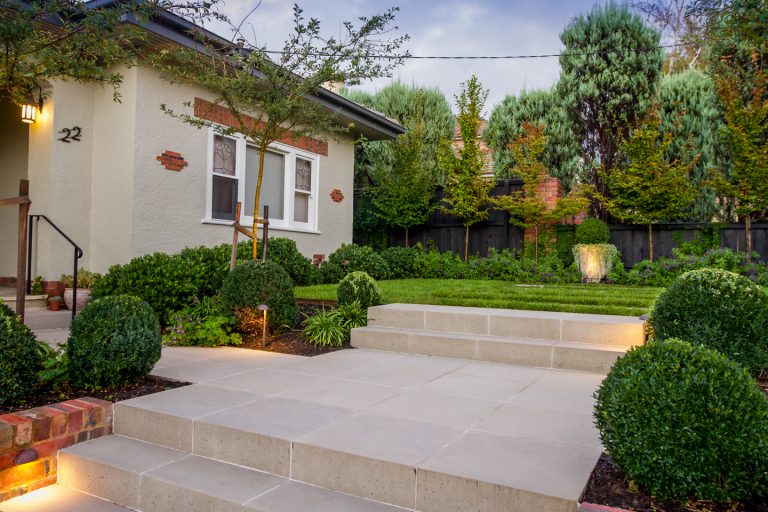 At the top of the terracing, we introduced steppers in the lawn which draw your eye to a large decorative urn, under planted with vibrant Heliotropium arborescens 'Lord Roberts'. Not only does this urn add a traditional element, it also anchors the design by giving the garden a focal point at the end of the view line. Backed by pleached hornbeams (Carpinus betulus), this view line, already having a real presence, will be an incredible feature when fully grown.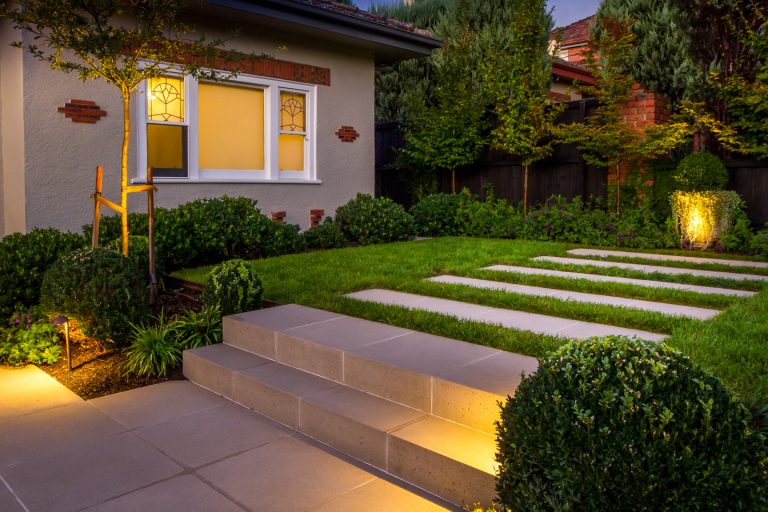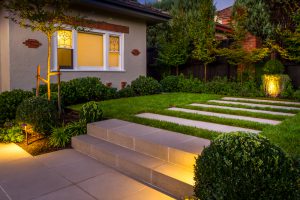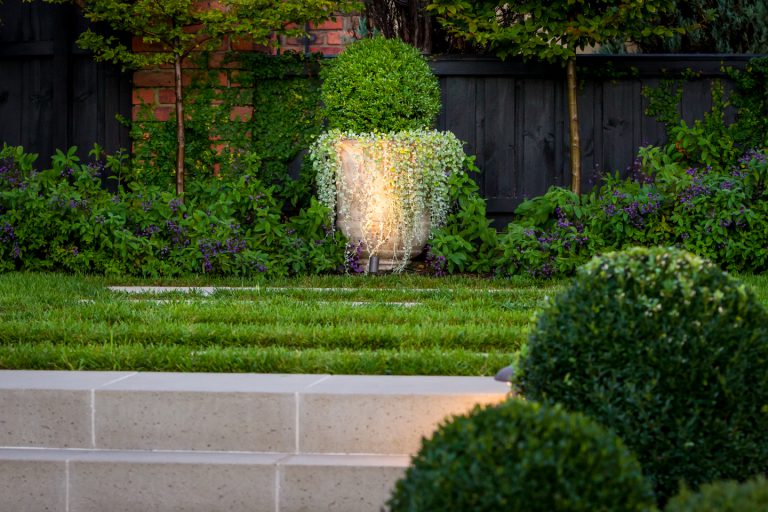 Beautifully constructed by Greener Visions, a brick retaining wall was created to border the car space. This choice helps blend the existing features of the house with its surrounds; the house, retaining wall and front fence all cohesive.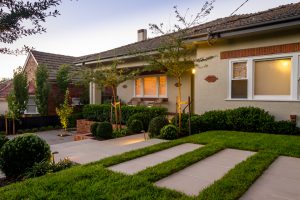 To compliment the colours of the front porch, the veranda surface especially, we chose light coloured concrete paving along the front path as a way of blending the new with the old.
The existing planting was non-descript and disjointed. To rectify and give the planting purpose, we chose a mix of buxus spheres and perennials along the front path, to highlight the formal access point and project the contemporary/formal balance we were chasing. A prunus hedge now runs along the front fence and will provide great screening when it matures.
There's always a fine line when balancing the old with new and we're thrilled with how this garden design in Camberwell is able to do just that. We wish our clients many years of garden enjoyment.