Buxus are evergreen shrubs and small trees stemming from the Buxacea family. Generally speaking, they have small, oval, glossy dark green leaves which form a compact evergreen shrub. There are over 70 cultivars, each with its own characteristics.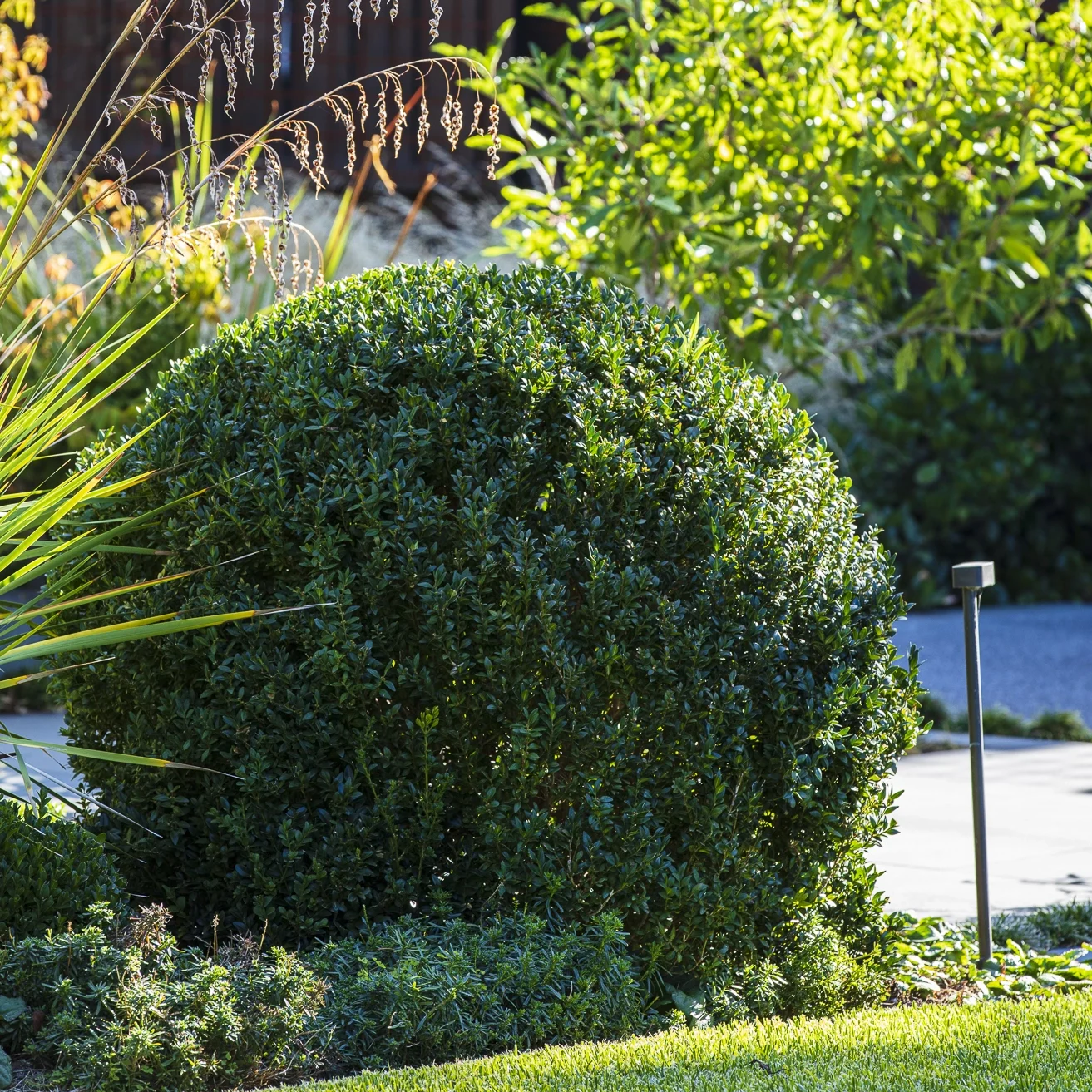 Buxus is popular in landscape design due to its versatility and ability to suit most garden styles. They complement garden beds or borders, serve as short or medium-size hedges, and can be shaped into geometrical shapes such as spheres. Buxus is also great for formalising gardens and is often a key feature of said garden style.
One of our favourite uses for Buxus is creating spheres and planting them throughout a landscape design. They provide interest in the garden and work well with most plants. In our Hawthorn Rose project, we scattered Buxus spheres throughout the front and rear gardens for texture, interest and continuity.
Some of the most common varieties (and our favourites) include:
Buxus sempervirens – English/ Common Box
Buxus microphylla – Japanese/ Korean Box
Buxus sempervirens 'Suffruitcosa' – Dutch Box
Our planting tips:
You can plant Buxus at any time, but we recommend planting in Autumn when the air is cool, but the soil is still a little warm. Growing in full sun is best, but they will tolerate part shade. To create a hedge, plant pots 20cm – 30cm apart or for dwarf varieties, plant 15cm apart. Water well until established – especially during its first summer. Avoid over watering as they don't like wet soil.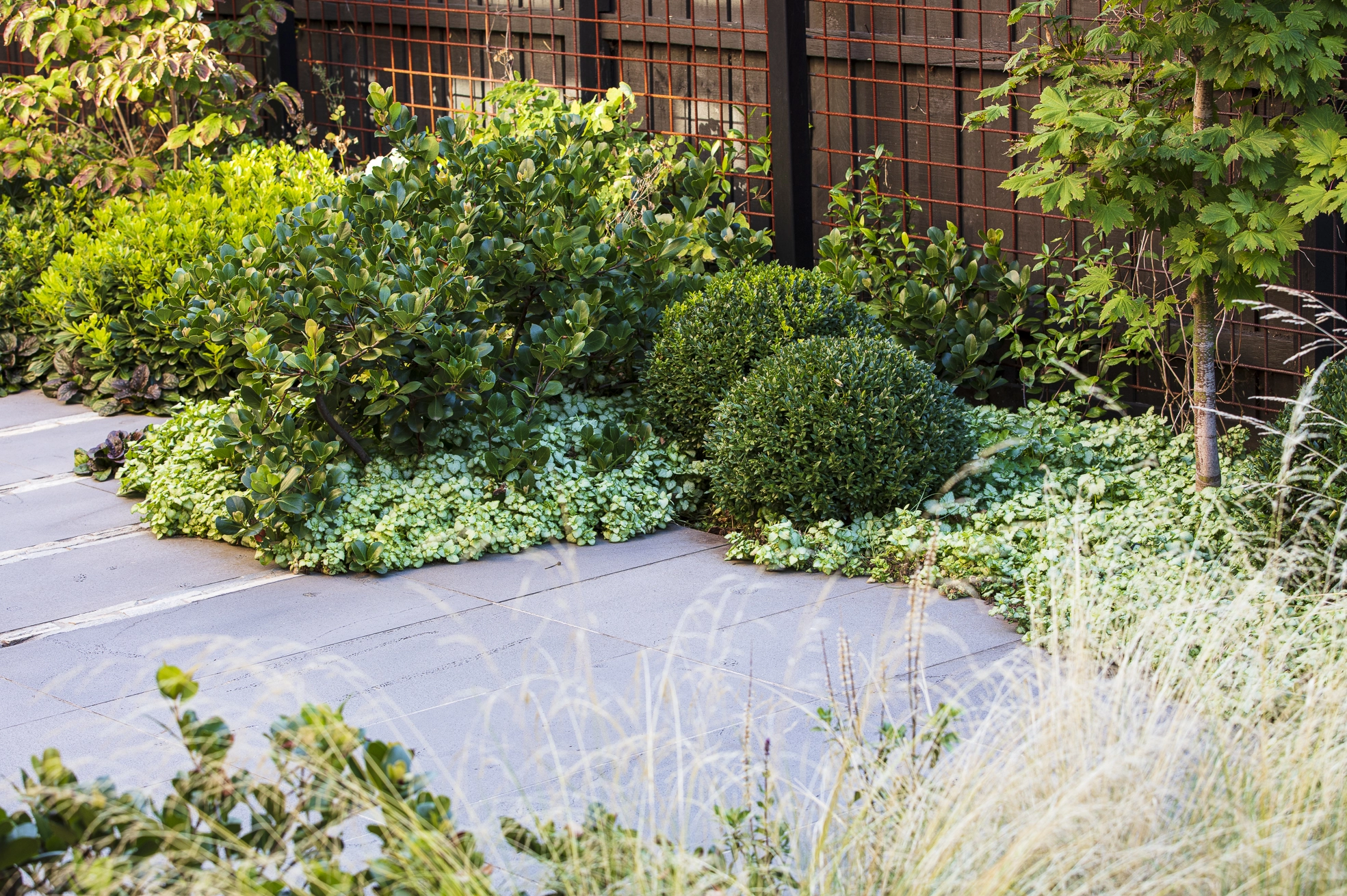 To keep your plants healthy and happy, we recommend mulching annually to help retain moisture and suppress weeds within the area. Fertilise with an all-purpose fertiliser in Spring. Young plants can change colour and take on Autumn toning during the cooler months. This is very normal, and all you need to do is apply a top dressing of Dolomite lime and fertilise before the weather cools to protect them.