There's nothing like a few challenges and this garden design project on the Mornington Peninsula certainly provided them. The site is particularly steep and the spectacular new home by Architects Powell & Glenn takes up a surprisingly large amount of useable land. In addition, the tennis court and several mature trees, such as Melaleuca lanceolata (Moonah) were to remain where they stood.
The steep site was dealt with very cleverly. Instead of a flight of steps straight up the slope, the team carefully placed steps gradually through the landscape, so walking up (and down) became a manageable and much easier prospect.


The creation of several outdoor entertaining areas allows adults and teens to socialise independently, and provides private space for guests who are staying.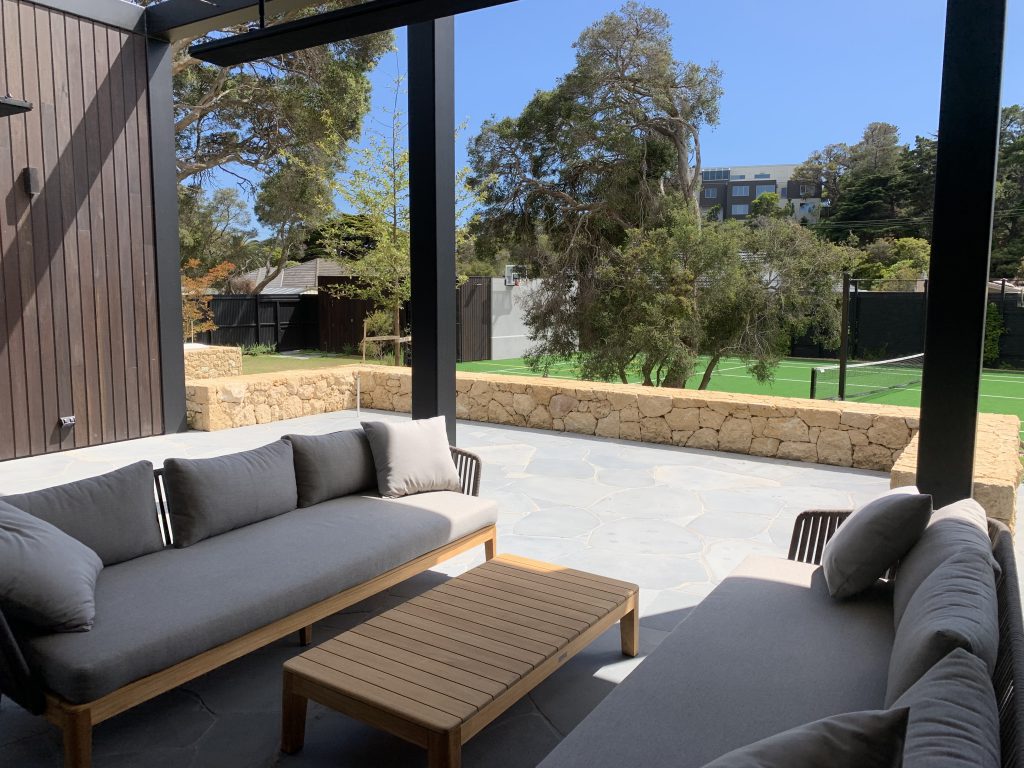 The architecture, designed by Powell & Glenn, used materials in the home which we took outside to create a seamless integration between residence and landscape. For example, the crazy paving through the home is carried through into the landscape, continuing from the entry path into the inside foyer, and again as a striking fire pit base.


Polished stone in the home was also included in the stone wall behind the swimming pool. This wall will eventually be covered by Parthenocissus tricuspidata (Boston ivy).


Powell & Glenn used locally sourced limestone in their contemporary design for the chimney and swimming pool wall, which we believe blends the modern architecture with the rustic garden perfectly. We extended the limestone, using it on our low raised walls and fire pit seating.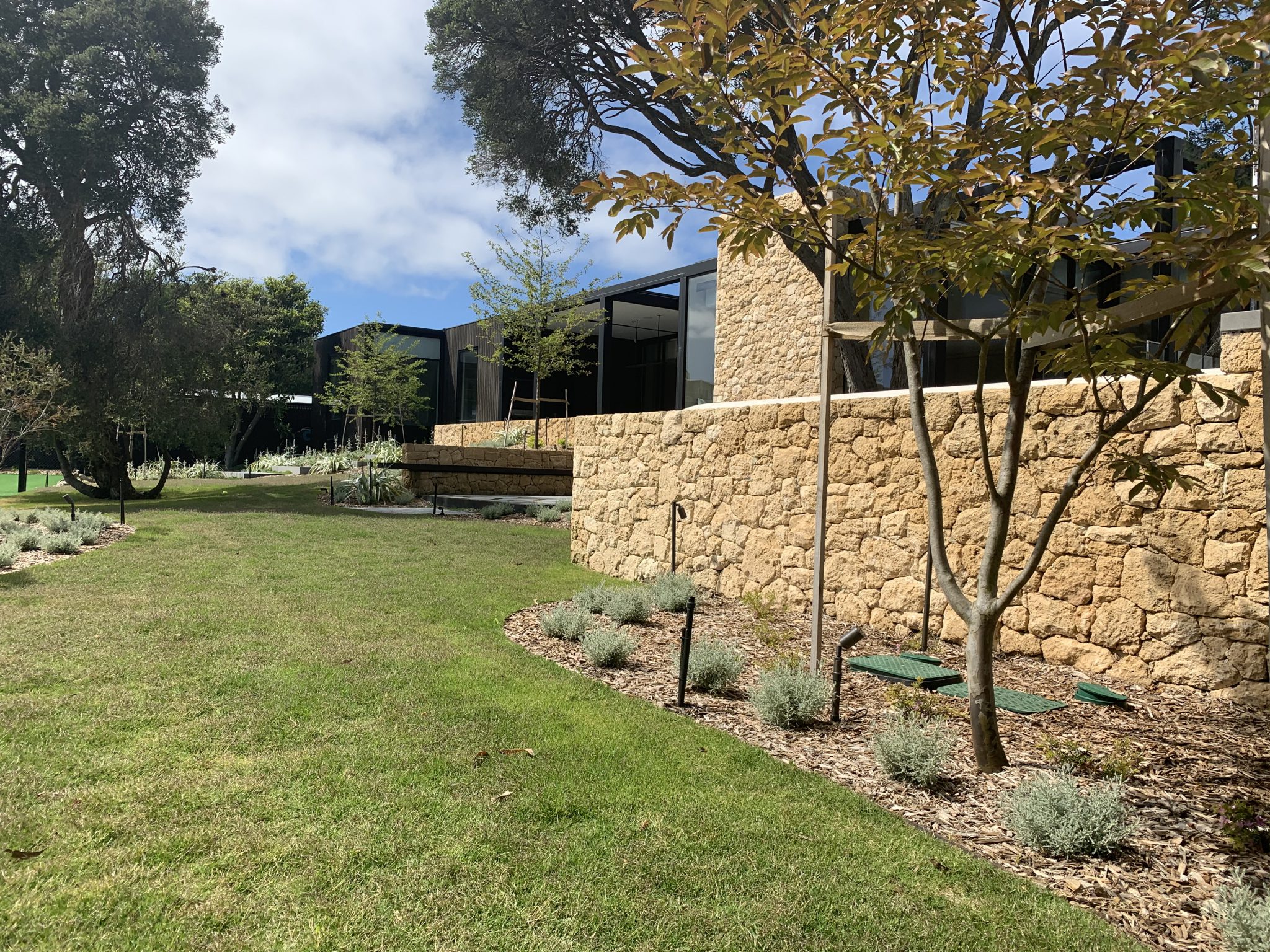 It was important to the client and Ian Barker Gardens not to 'moonscape' the entire block, rather leave as much of the vegetation as possible for privacy while the new planting grows.


The clients are plant lovers, particularly flowers, but they also wanted as many natives (and especially locally indigenous natives) to be included in the landscape as possible. So, the resulting planting can be described as eclectic, although we carefully placed plants to create contrast and interest.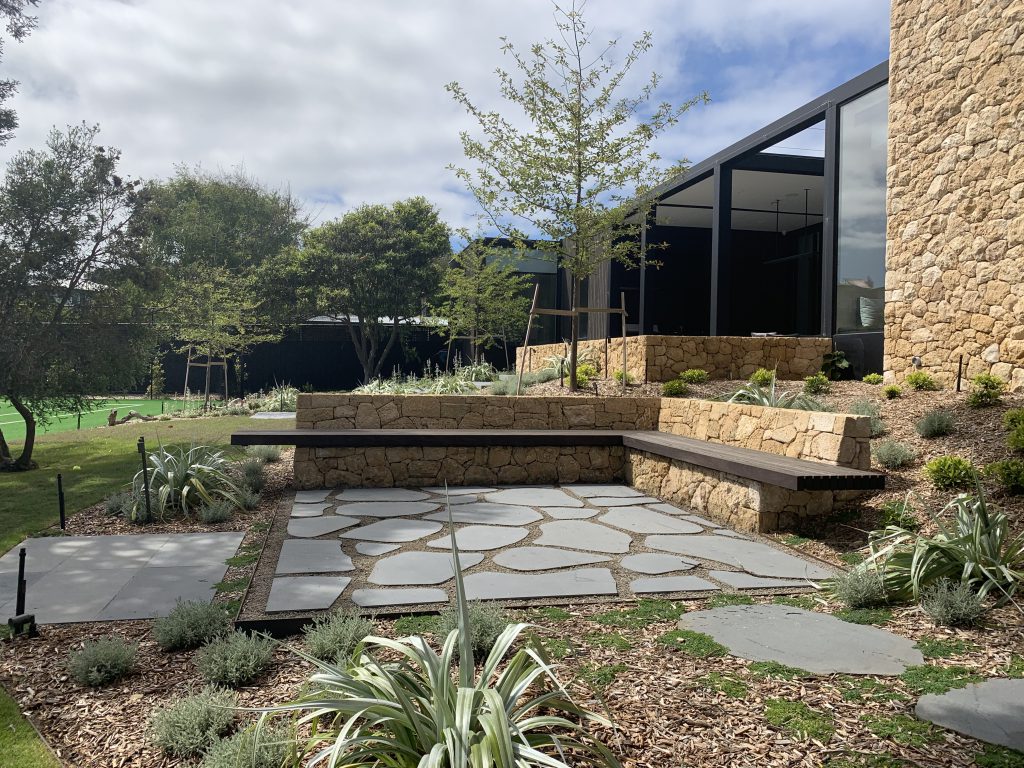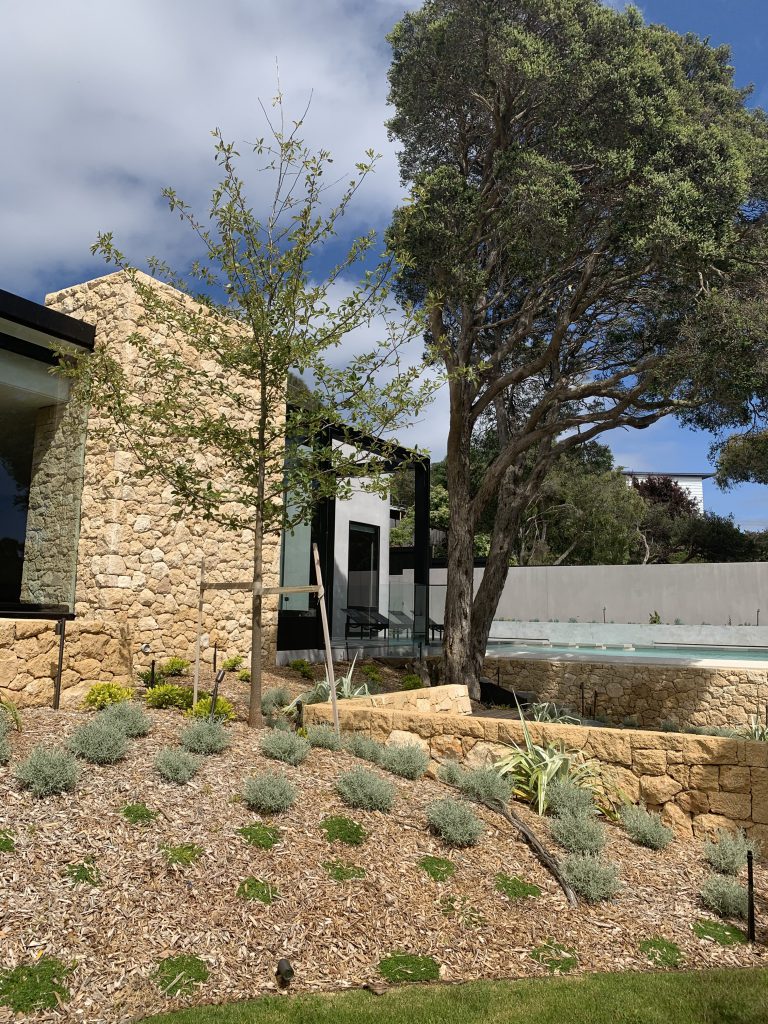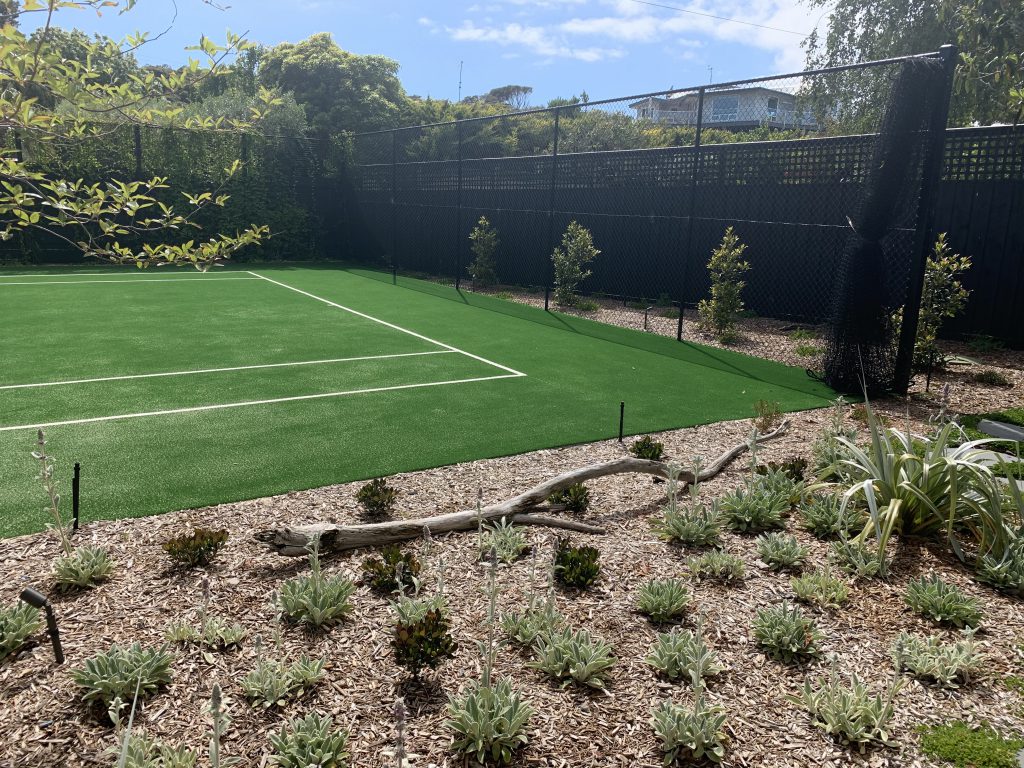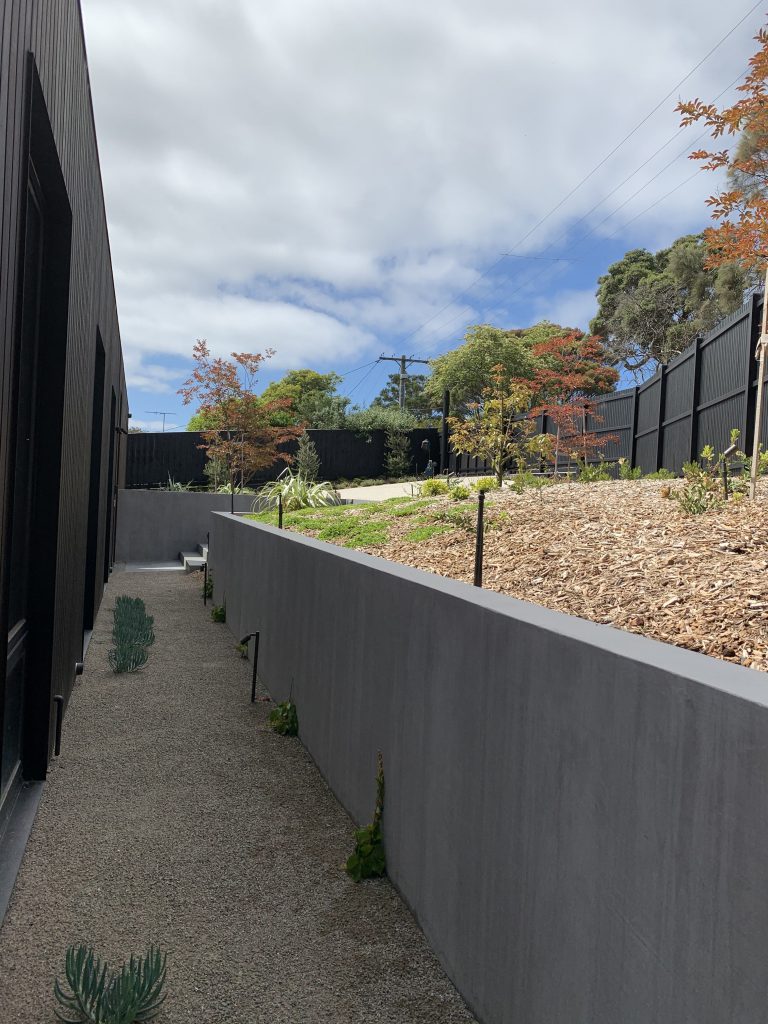 'Apart from the satisfaction of creating this beautiful landscape, we also had the satisfaction of working with other professions and trades that respect each other's skill sets,' says Ian. 'These were the architects, Powell & Glenn, Belair Builders (who are extraordinary builders we have now worked with on several projects), along with interior designer Felicity Watts (Watts Studio).'
This collaboration resulted in a beautiful, functional space in every respect. We particularly like how the house is nestling comfortably within it.
We look forward to keeping you updated on its progress.