Autumn is arguably the most spectacular season of all where colour in the garden is concerned.
It's the time of the year where the landscape really steals the show and the usual sea of green leaves is replaced by pops of striking reds, oranges and yellows.
Two trees, that are favourites in our garden designs, just so happen to possess such characteristics.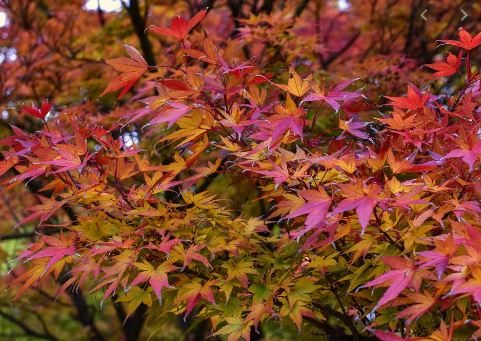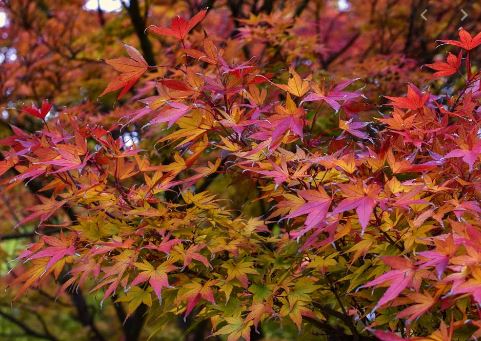 The Acer Palmatum, 'Japanese Maple', is an exquisite tree with deep orange and crimson colouring and elegant leaves during the autumn months. Striking when lining local streets, their beauty is elevated when featured in residential landscape designs. Thriving in well-drained and rich soil to propel this beauty into a flourishing tree, the Acer Palmatum is best in part shade rather than full sun. It grows especially well in the Victorian climate and is resistant to the frost and excessive cold.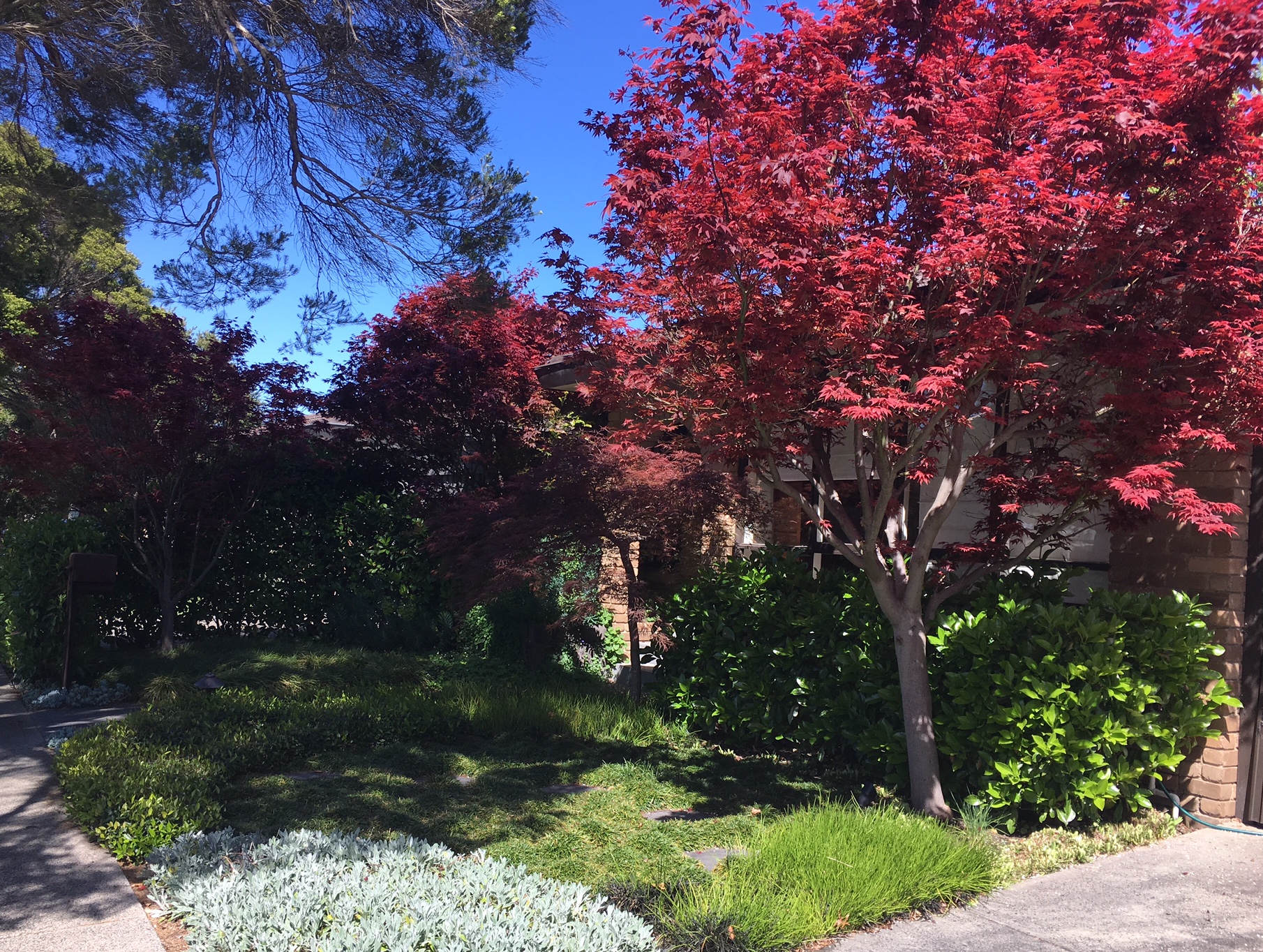 Ian was quick to choose these stunning trees for his Surrey Hills property to disguise the façade of the 1970s brown brick home(that he shared with his wife and son at the time). He designed a low maintenance geometric garden with a modern feel. Each shaped area was designed to focus on the planting and ensuring the right balance in colour, height and texture.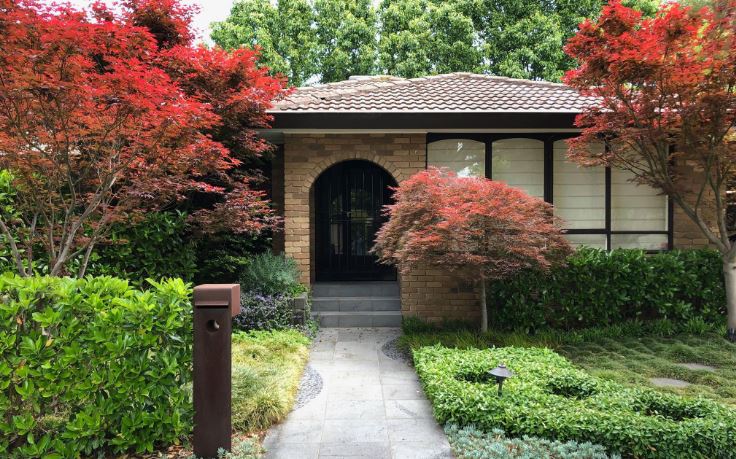 Not surprisingly, Ian used many of his favourite plants to achieve the lush, colour rich result he was seeking. Japanese maples are the hero of the front garden area – demanding immediate attention with their striking colour and mass.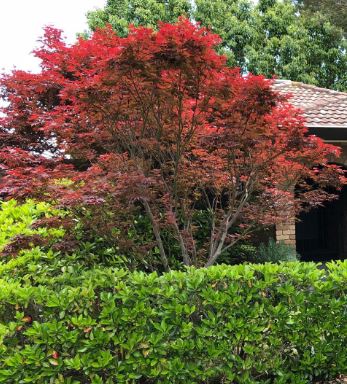 The second of our show stopping colour rich trees is the Ginkgo biloba, 'Maidenhair Tree'. A slow growing deciduous tree that is planted for the shade it provides as much as its physical beauty. At times referred to as a living fossil, it is considered quite an ancient tree. Believed to have origins stemming back to the Jurassic times, specimens exist in its native origin China, which are estimated to be over 1000 years old.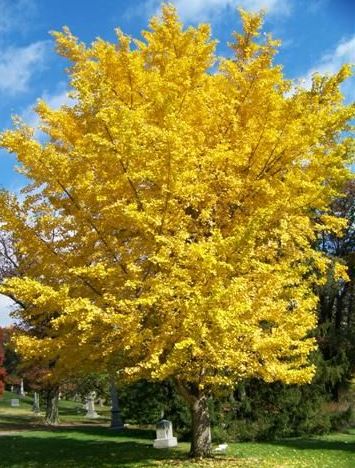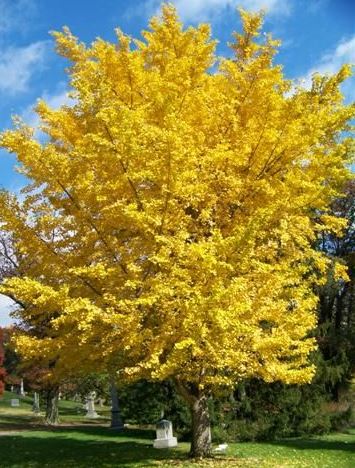 The Ginkgo biloba has unique, double-lobed, fan-shaped leaves with veins that spread from the stalk of the leaf. Short catkins are produced, followed by yellow fruit. The foliage is a rich green which turns a golden yellow in autumn. Aside from their beauty the leaves can be made into tea with properties for health and wellbeing.


Ginkgo biloba trees are a key feature in the rear garden design at our Bayside project. We chose foliage textures and limited colour over flowers for this contemporary design, to match the strong architecture of the home (Belair Builders) and its modern extension. These trees help to soften the overall space with their sculptural leaf shape and bring a seasonal variation to the landscape with colour changes.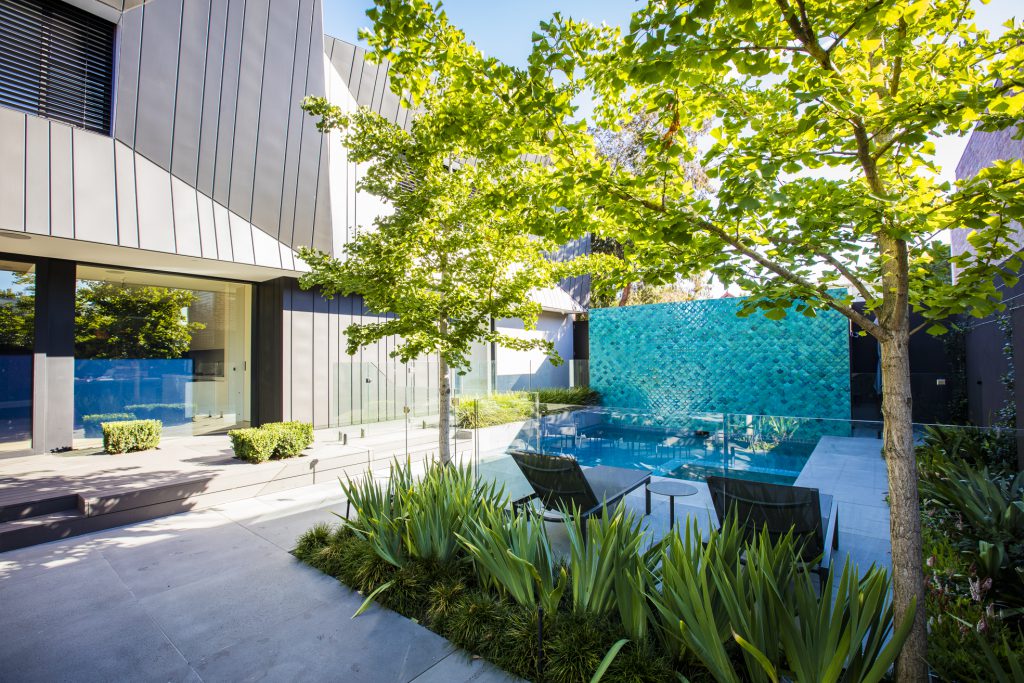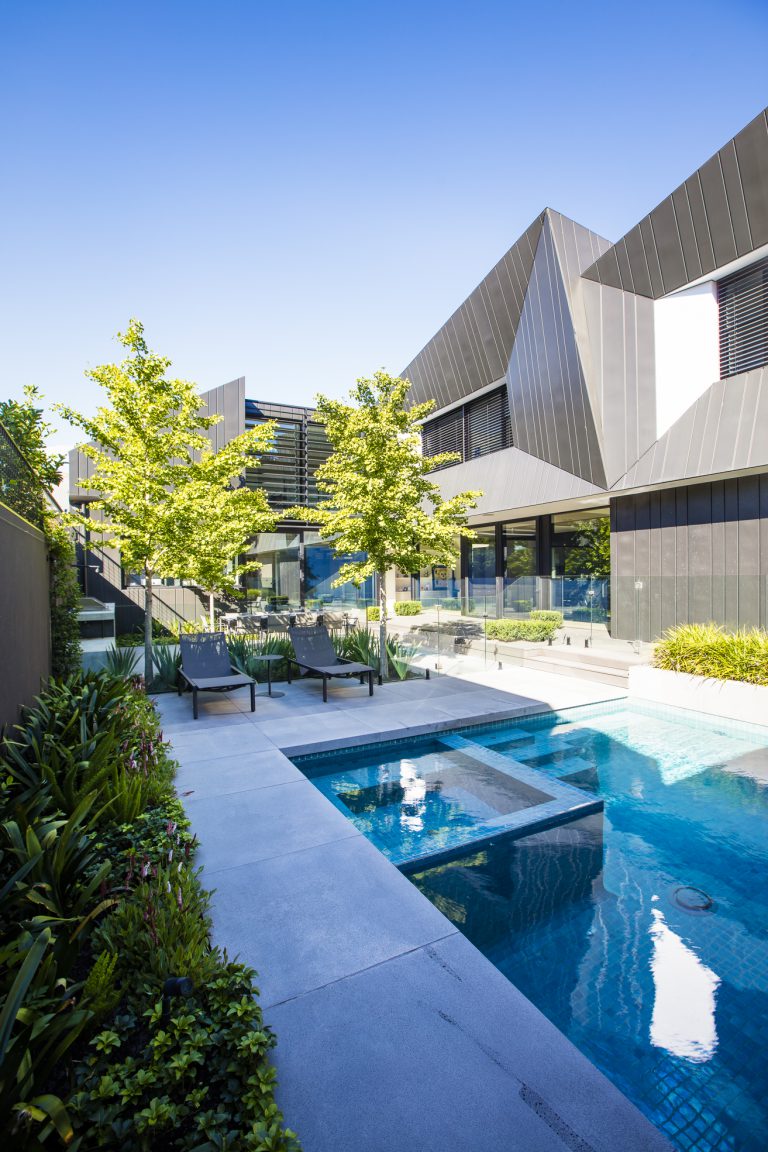 Both feature trees are truly magnificent all year round, but in autumn they leap up onto centre stage and take the word 'feature' to a whole other level. Two of our most highly recommended and absolute favourites.