Alyxia buxifolia, more commonly referred to as Sea box, is a small compact shrub that belongs to the Apocynaceae family. Sea box is native to coastal regions of Victoria, New South Wales, South Australia, Tasmania and Western Australia.
Flowers and Foliage
Sea box has thick and leathery foliage, which is mid-dark green in colour. In spring, white star-shaped flowers bloom in small terminal clusters. Each flower possesses a bright orange stem, which provides excellent colour against the green leaves. Between December and February, Sea box may also produce fleshy orange fruit – this is consumed by coastal birds but is toxic to humans. Alyxia buxifolia has a fragrant aroma and acts as a habitat and refugee for animals such as birds, butterflies, lizards and small mammals.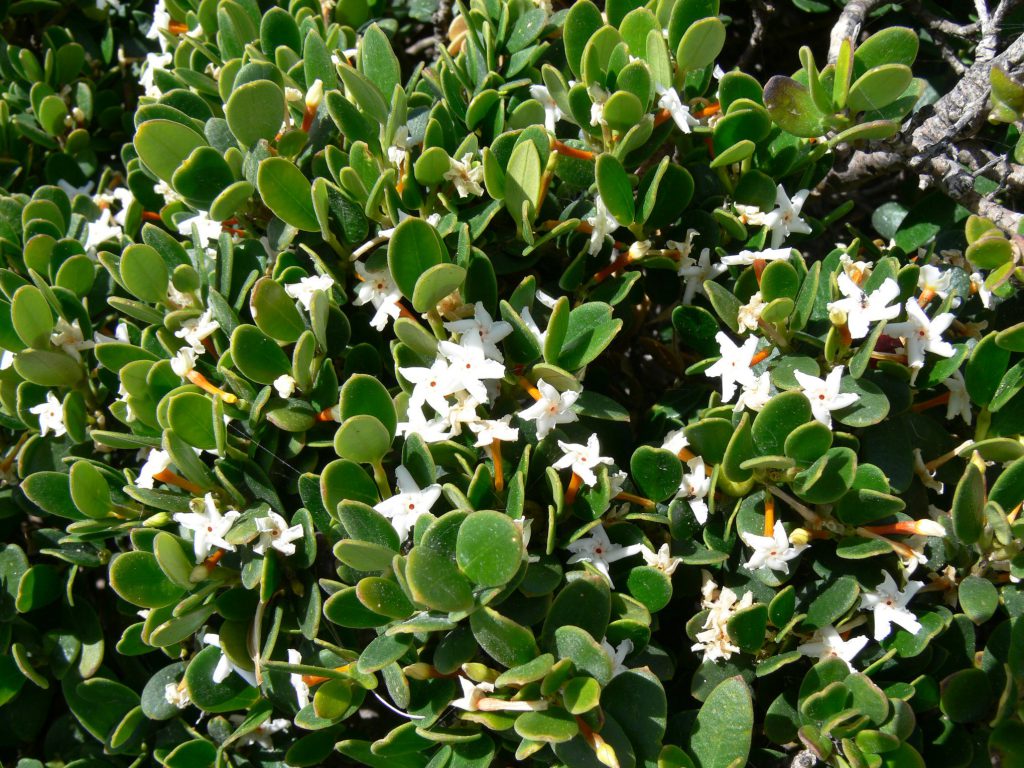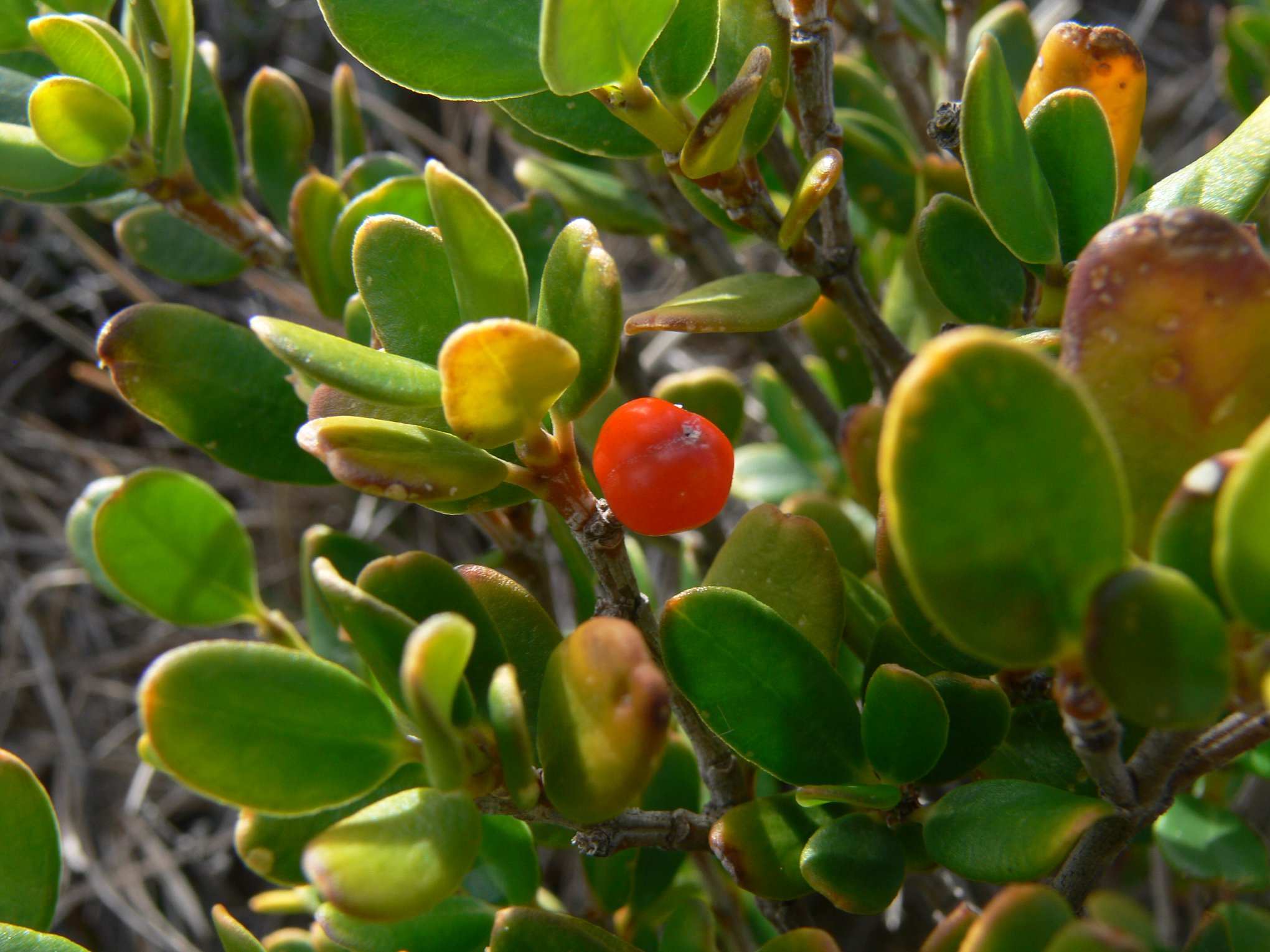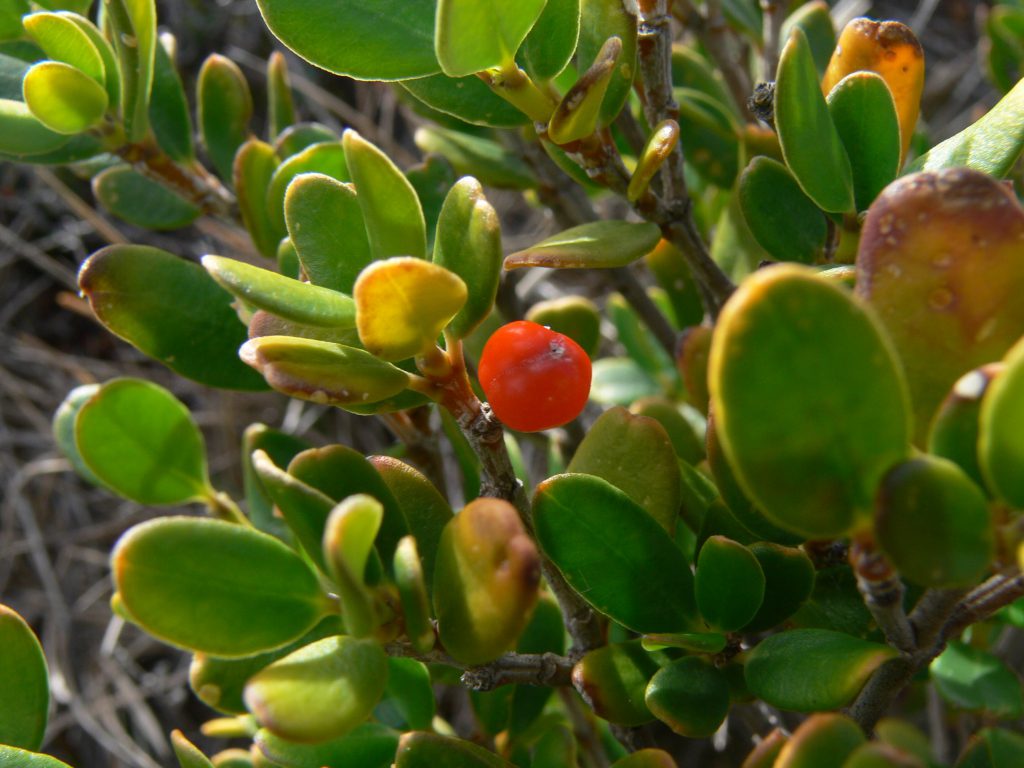 Planting
This evergreen shrub can be used as a low hedge or a wind-break. Indigenous communities traditionally utilised the bark to treat dysentery (which is inflammation of the intestines). You can expect Sea box to grow anywhere from 1.2m – 3.6m in width and height. Sea box can be positioned in full sun or part shade but requires well-drained soil. It will thrive best in clay, loam or sand soils which has an alkaline or neutral pH.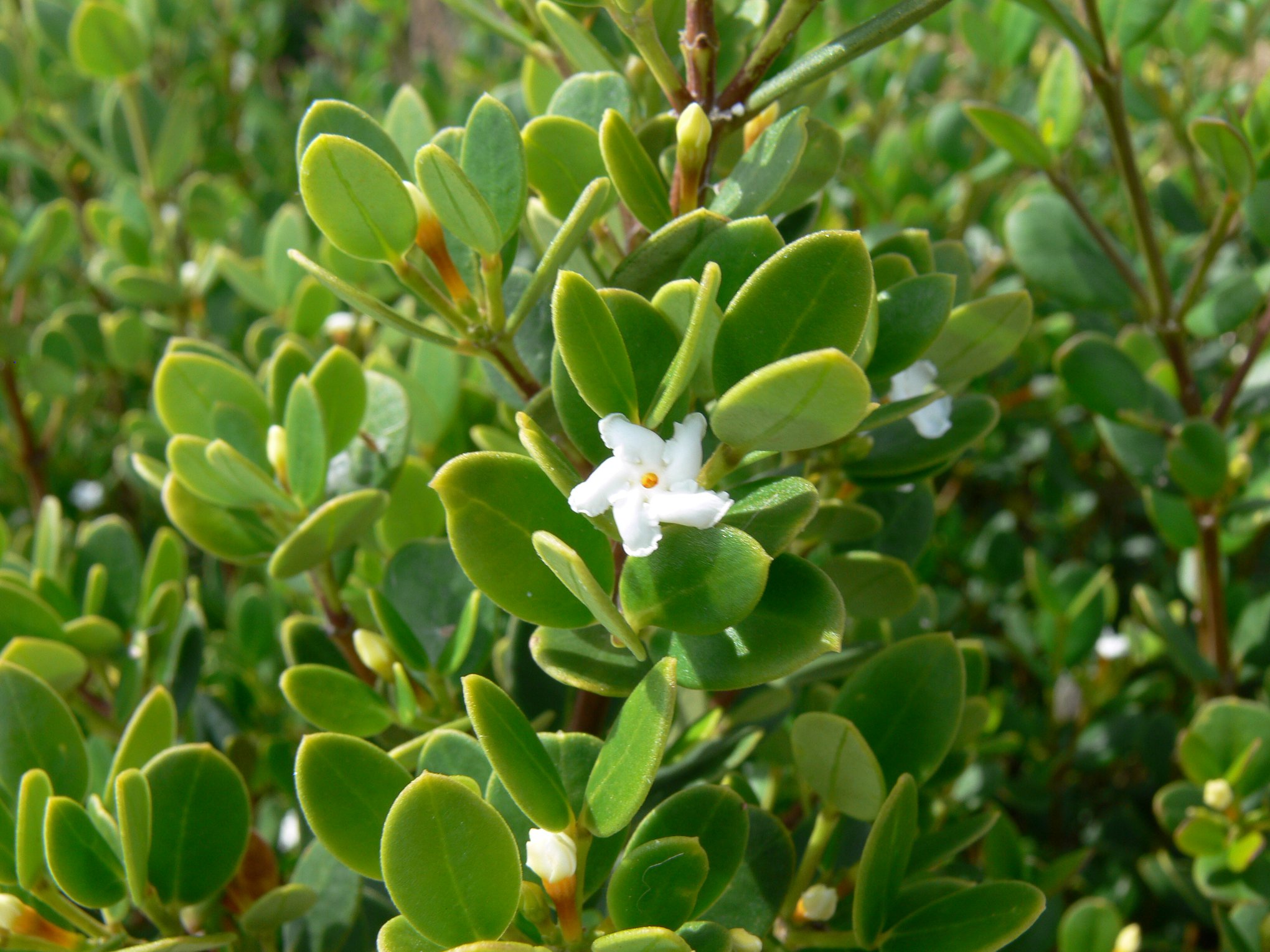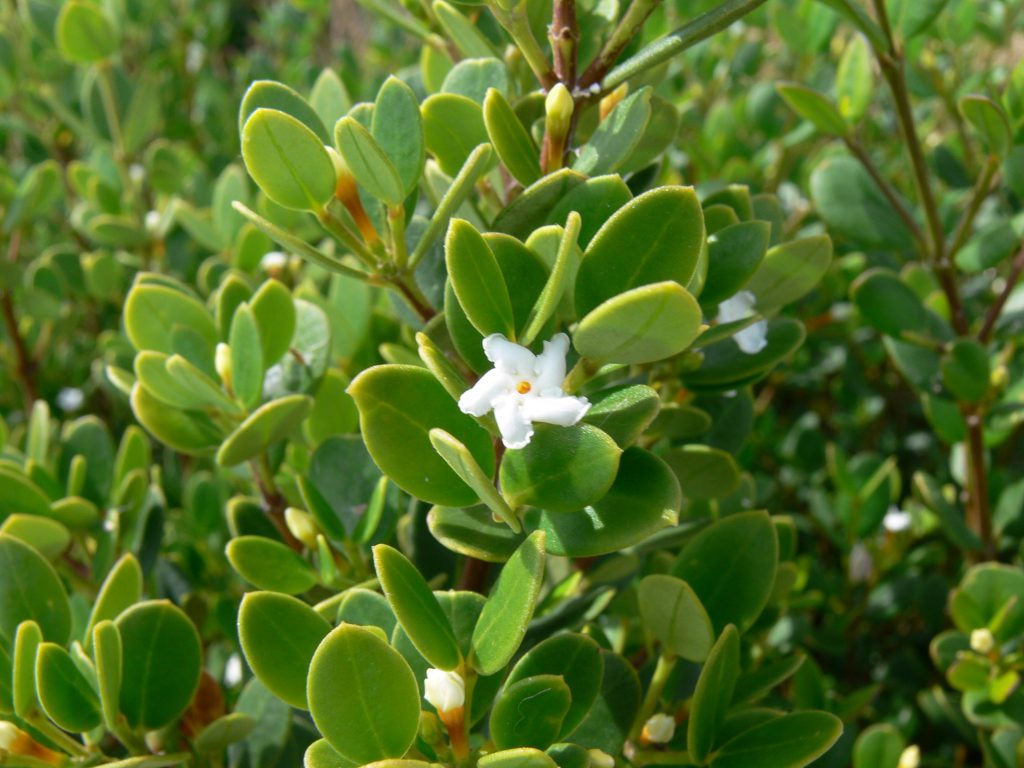 Maintenance
Alyxia buxifolia is a low-maintenance and hardy shrub that tolerates drought, lime, frost and salt spray. If using as a low hedge in your garden, prune the plant to your desired height. If it's planted in exposed coastal locations, it will be naturally pruned by the wind.
We recently used Alyxia buxifolia in our Blairgowrie project. To view the project gallery – click here.